I'm linking up with Emily, from Joyful Abode, for her 20 Chore Tuesday blog link. If you'd like more info or to join, go here:
I have a seriously long list of "to-do's" which I definitely won't get done by today's end, they'll have to roll over to tomorrow.
 vacuum and dust living room
clean the sofa's, wipe down and polish (they're leather)
vacuum and clean kitchen and hall floor
fold the mountain of laundry (see photo if you don't believe me, some days I think people in nudist colony's have the right idea, when I'm wondering how we get through so much laundry)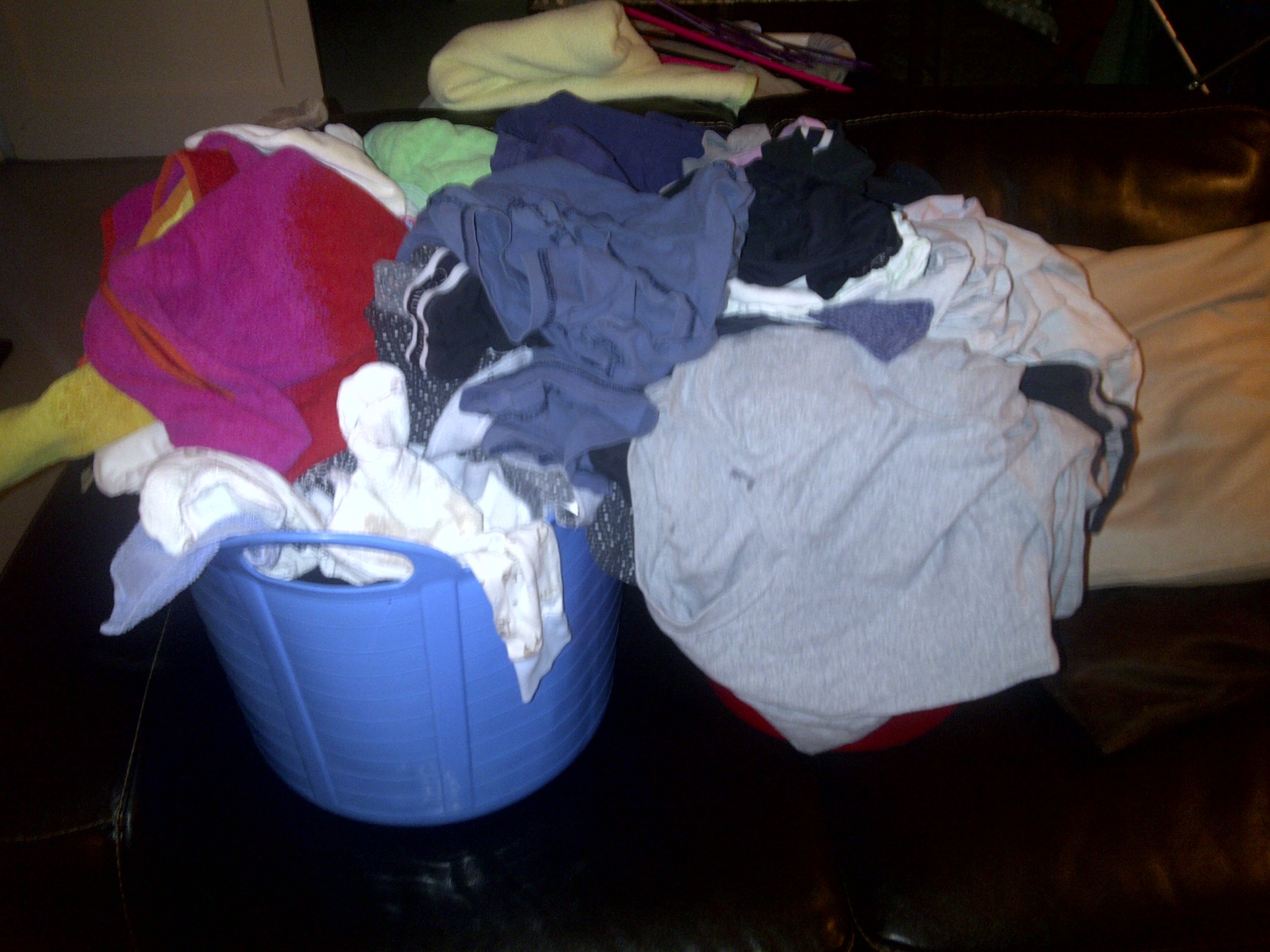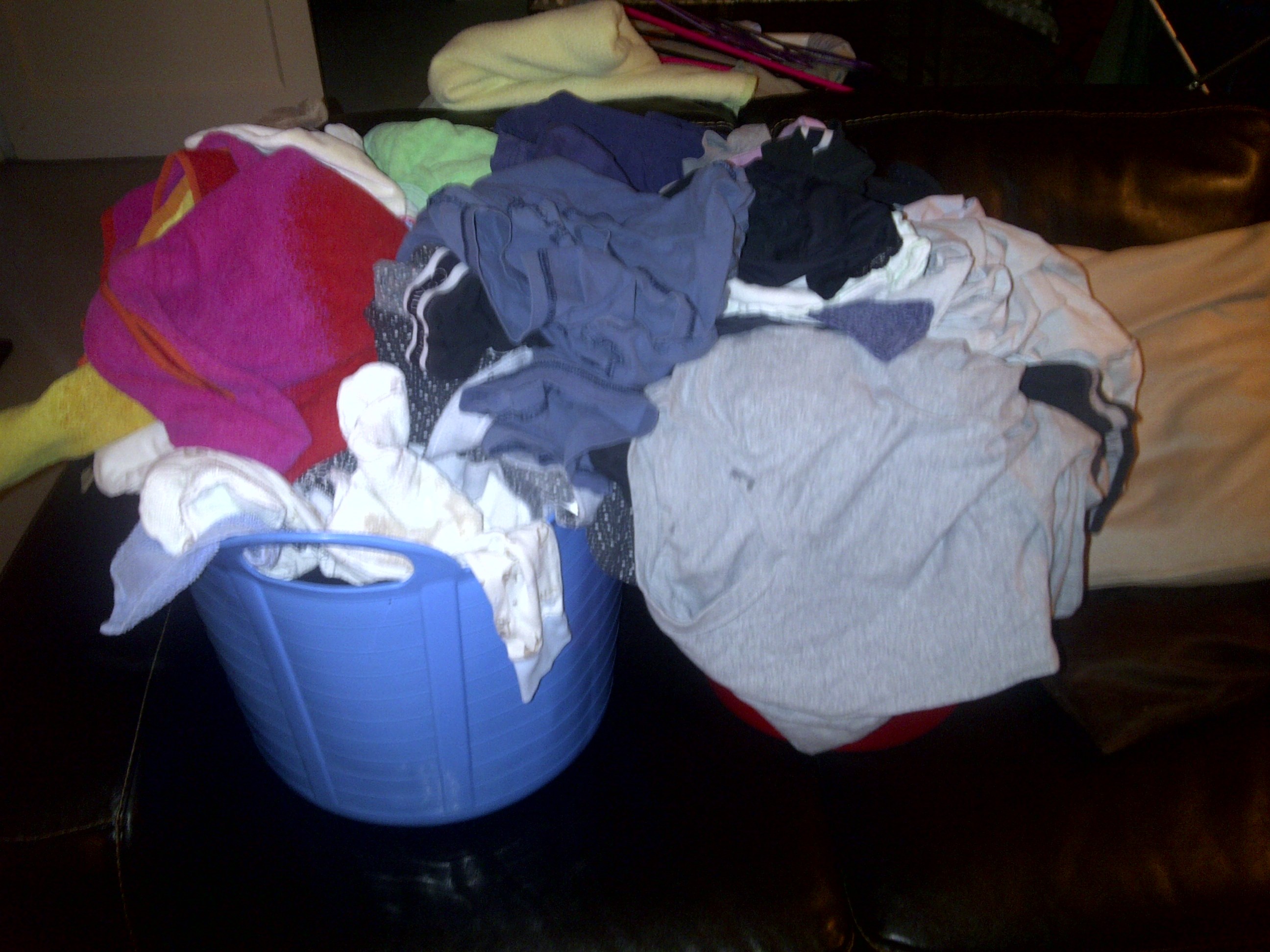 fold and put away diapers
tidy kitchen
return call to Amazon about my broken Kindle
complete grocery order online
work out a suitable photo sharing option. I've tried sending a Facebook link to my in-laws (they don't have FB accounts) but it won't work. Any suggestions?
pick up raisins, milk, filter coffee and baked goods for playgroup on Thursday
post Ebay items I've sold
Nurse appointment for cortisone shot for my arthritis – bad flare, decided I need some relief from the pain. She just needs to chat to me and check how I am before the shot
clean the cats tray's and bowls (they are incredibly messy eaters
mend cushion cover from our bedding set
prep dinner for tonight and plan for tomorrow
clean fridge
buy compostable bags for the food recycling bin  LSH did this for me
put new car tax disc on car
start looking at options for an outing at half term with the kids
research ballet shoes – I've started a dance class, need to get myself a pair of shoes.
clean the stroller, it's positively disgusting.
I actually haven't even counted my list. I'd best go and get on with it. Feel very tired and slightly overwhelmed. Small boy has had some good nights, but is still itchy and rashy, so he didn't sleep well at all last night, must confess I'd prefer to have a nap than actually be productive today. Wish me luck!