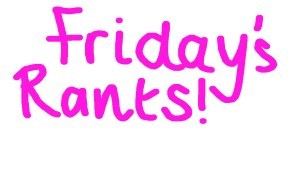 Well, here we are again. The week has flown by.
Welcome to my Friday Rants. My little corner of the week where I let loose and get things off my chest. I also link up with MummyBarrow and her Ranty Friday. Please feel free to join in, link up or comment. A good rant can be theraputeic.
This week is a little tamer than last Friday's post. I have blogged about putting my money where my mouth is in terms of Slactivism. You can find my rant and my page on my 60 day Blackout here…
Anyway, onto what you've REALLY been waiting for
My rant of the week is with EE formerly know as T-Mobile/Orange.
As far as I can make up, these companies have merged or joined forces in some sort of attempt to corner the mobile phone networks it seems. Everywhere I go, I see adverts for EE, all the T-Mobile and Orange shops have changed to EE (I counted 4 EE stores in Kingston today, seriously, how many stores does one network need in one town?) and frankly, my poor little BlackBerry has suffered. I was "switched" over to EE from T-Mobile about 5 or 6 weeks ago and since then the service on my phone has been less than good. Calls drop, I struggle to make calls, my e-mails don't send when I want them to, apps don't connect to the network, the browser doesn't work properly and it's generally frustrating. Not only am I notorious for being a prolific user of Facebook and Twitter, but I also have a reputation for being somewhat attached to my little phone, and I rely on it heavily (and no, I'm not giving up my phone for 60 days, so no rude remarks thank you!)
I have rung T-Mobile, or was it EE? I am so confused, Ive spoken to so many customer service representatives recently I'm loosing track.  To be fair, they have all been very friendly and tried to help, but as LSH work with RiM and BlackBerry as part of his job, he has tried all the basic tricks like re-booting the phone, checking memory/data storage etc. Iv'e checked all the settings, double checked them and then checked them again. The service on my phone is rubbish.
I've been in Twitter conversation with both RiM and T-Mobile, EE seems to be mysteriously absent despite my Tweeting them, and neither of them seem to be able to figure out what's wrong, and RiM were less than helpful. Note to RiM, if your customer service is one of the reasons you're loosing money and your business is struggling, I can understand why.
So, now I am stuck, with a phone that works erratically, and no answers. I am CROSS! I am RANTING! If I worked out how much money I had spent on line rental and service charges to T-Mobile, it would add up to a small fortune. I have stuck with them  for years (partly because I'm too lazy to move and partly because their packages did come with some benefits and they've upgraded my BlackBerry a few times with no charge) I did have huge issues with them last year when the battery on my phone kept dying and not charging, and ended up having a dispute with them because they sent my phone off to be mended 3x and replaced it each time, no doubt at some cost, when all I wanted was a new battery, which apparently they don't replace, which seems utterly ridiculous. I am however the female  Victor Meldrew of  Peterhsam: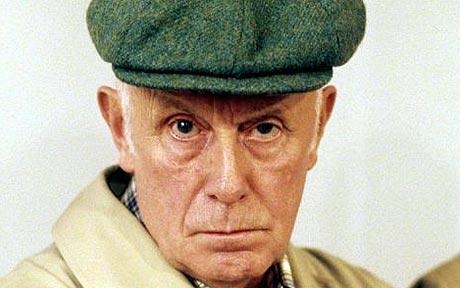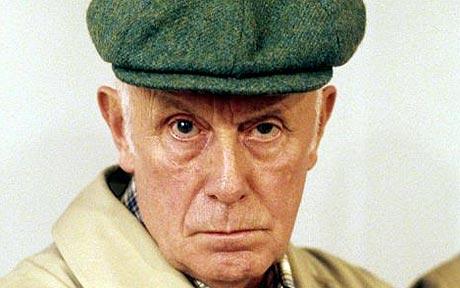 I wouldn't go away, until they agreed to pay for me to buy a new battery.
This was after I was not only lied to by a customer representative in one of their stores, but also their help-desk over the phone too, I threatened to report them to Offcom, and they soon coughed up the £21 to replace the battery that I had told them was the issue in the first place!
My phone is due to be upgraded in April, when my contract ends. I think I have been patient enough. I'm fed up of poor service. I will be finding another service provider. Given that I won't touch 3 with a ten foot pole, and that o2 doesn't work in our house (you have to almost climb the tree at the end of our garden to get any reception on o2, when I went to the O2 shop, they actually told me not to bother getting an O2 networked phone, they checked and could see how bad the network was where we are) I am limited in my choices.
So, Boo Hiss to T-Mobile/EE or whatever they are now. They have one unsatisfied customer in me.  I am not alone, Ive spoken to a few friends who have had service issues with them. Maybe someone from their customer services will read this and get in touch with me….
Thanks for reading, have a good weekend!