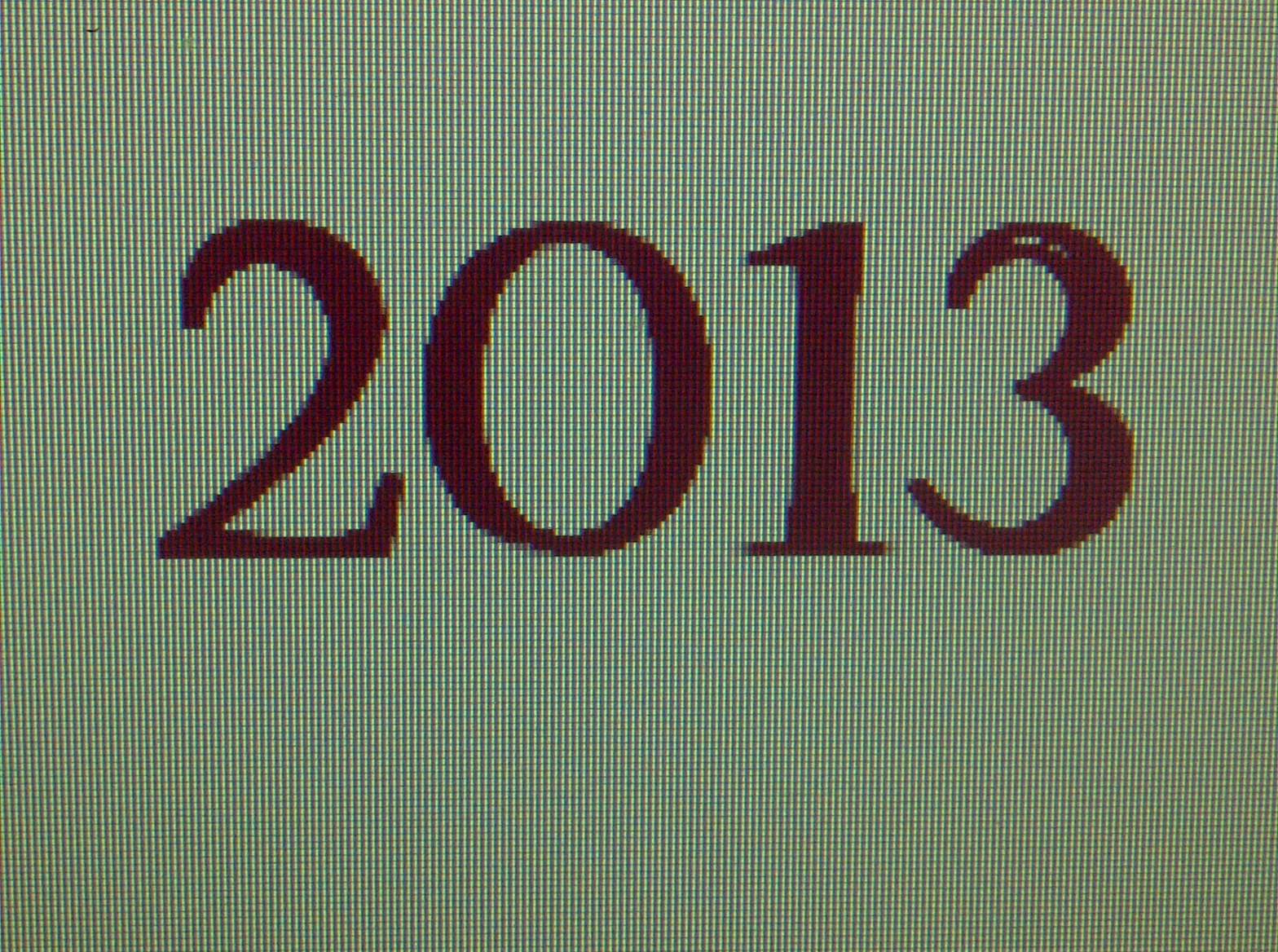 Is almost here…
Post Christmas Greetings to you all. I hope you all had a good Christmas? We had a fun Christmas Eve, with friends, and a very nice day with my family. My lovely Dad did the Christmas cooking and hosting, fed us all well, and we all enjoyed our time together. LSH was on call, but thankfully, the world of e-mail decided to behave itself and he didn't have to deal with anything. The children were very spoiled, lots of lovely gifts from aunties, uncles, grandparents, and of course Father Christmas.
Unfortunately, Small Boy came down with a Not So Festive Lurgy shortly after Christmas. We took the children to watch Disney On Ice, at Wembley, which we all thoroughly enjoyed, but about halfway through the show, I noticed Small Boy was coughing and felt a little warm. We had a terrible night with him, snotty, feverish and coughing. On Friday, we thought he had a bad cold, and we had Great Aunty Jill arriving, and LSH's brother, for their Christmas celebrations with us, so we kept an eye on him, and because I was able to keep his fever down with medications, he wasn't lethargic, and he was drinking, eating a little, and seemed "ok", we plodded on. More of the same on Saturday, but then on Sunday, with another public holiday looming and limited access to our GP over the week, and the fact that we were on day four of high fevers, and he looked so miserable, off we went to the walk in clinic to see a doctor. It was a LONG three-hour wait. I don't like hospitals (well, I don't like being a patient, or the mother of a patient, I've done Infection Control, so all I can see when I'm in hospital is how many germy surfaces my children can touch, not to mention all the other people in the waiting room, brewing all manner of germs and nasties) so I was a little anxious, and we were all very glad when we saw a lovely on call GP who diagnosed Small Boy with flu (mostly over the worst) and an ear infection. No wonder he had felt so grotty. I'm not a big fan of antibiotics at the drop of a hat, but the GP felt he should have them, and because his fevers have been consistently at 39.5-40 C, and he clearly is miserable, we decided it would be best for him to take them. He's had 3 doses already, and whilst he's still miserable, he's looking a bit less so, and hopefully by tomorrow will be feeling much better. I'm very badly allergic to most antibiotics, (due to being over-prescribed them as a child, hence my reluctance for my kids to have them unless really needed) so getting him to take them, without getting them on me, or all over the place is a little tricky, but so far he's been co-operating.
Poor Big Girl spent most of her birthday (yesterday) with a sick little brother, but we made a big fuss of her, when we could. On Saturday I took her shopping, to choose her present (she wanted a necklace) and yesterday I made her choice of breakfast – pancakes, bacon and Maple syrup, we had a mini birthday tea, with cake and jelly, and she was able to Skype with her Grandparents in South Africa, and got lots of e-mails, cards and presents. We will be doing a proper celebration with my family next week, and a class birthday party later next month, so she kind of gets a multi-celebration, a bit like the Queen, we have assured her.
So, today, apparently is New Year's Eve. I must admit, again, like Christmas Eve, it has sneaked up on me.
LSH and I are planning a quiet evening, some wine, good cheese, a movie, and hopefully an early night (if Small Boy is sleeping and settled – the past 5 nights have been hideous) and I'm not planning to be up deliberately, at midnight, if I can help it.
I don't have any particular resolutions or plans for 2013. I do have things I'd like to do, like get in better shape, get more sleep (ha ha) be more organised, have a tidier house, see more friends, spend less time on Twitter and Facebook, but those are things I should be doing regardless of it being a new year, so I am not going to make a list and set targets, I'd rather try to make small progress with what I can. I have done the whole make a list thing before, and am willing to admit that I usually never achieve them, so I think I'll stick with things I need to be achieving anyway, not simply because tomorrow is the start of the New Year! I am still giving up Facebook and Twitter for 60 days however, you can read about that here, this time tomorrow I will be signing off for 60 days. I am quite nervous. How will I manage without my daily social media fix? I guess we shall have to see!
So, I'll leave 2012 with some photos from Christmas and Big Girl's birthday, and wish you a Happy and Peaceful New Year, and hope for a good 2013. If you've made resolutions or have decided not to, please feel free to share!
Birthday girl – I cannot believe she is 6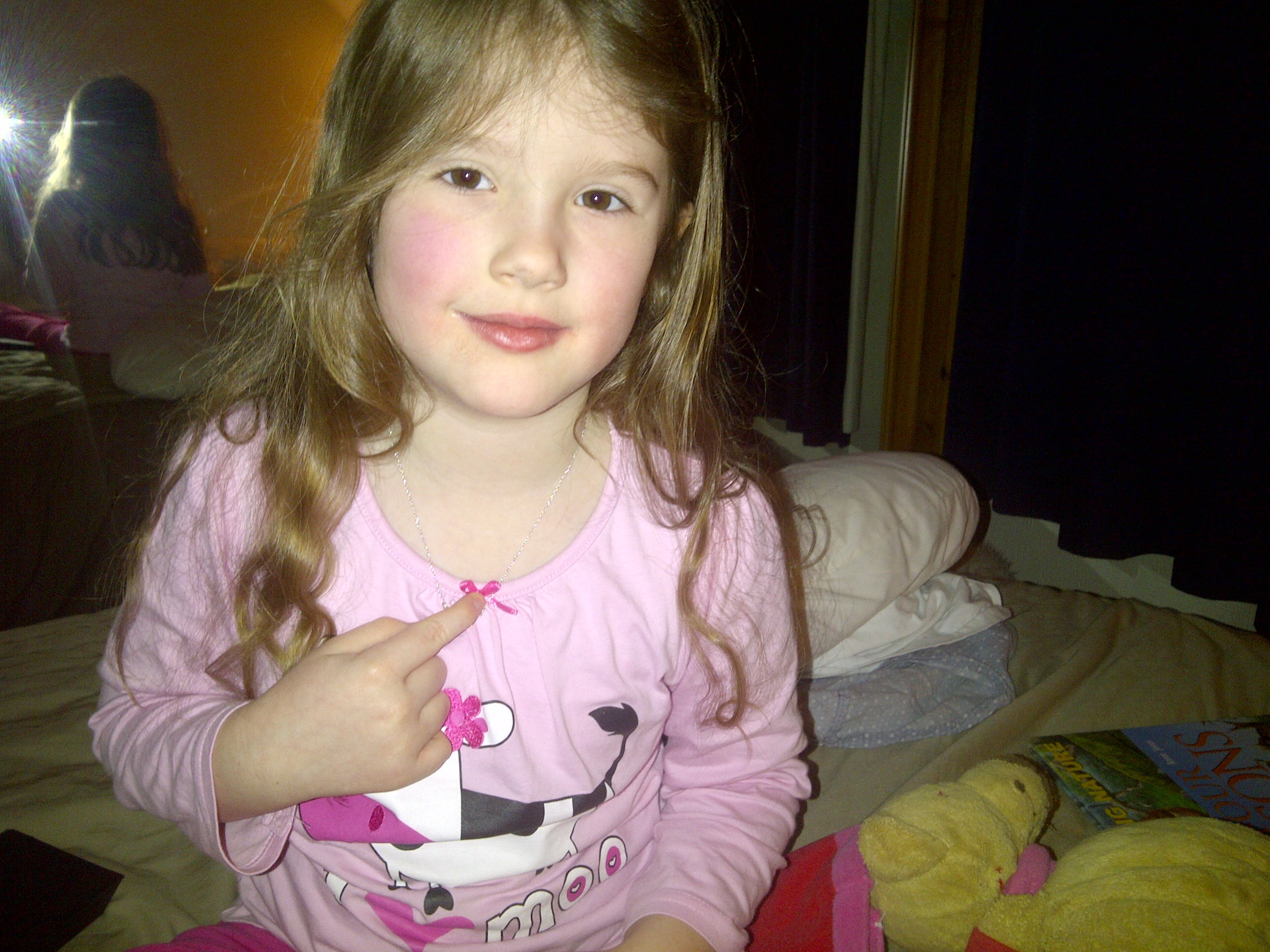 Showing off her new outfit and bag from her Uncle James, and Grandparents in South Africa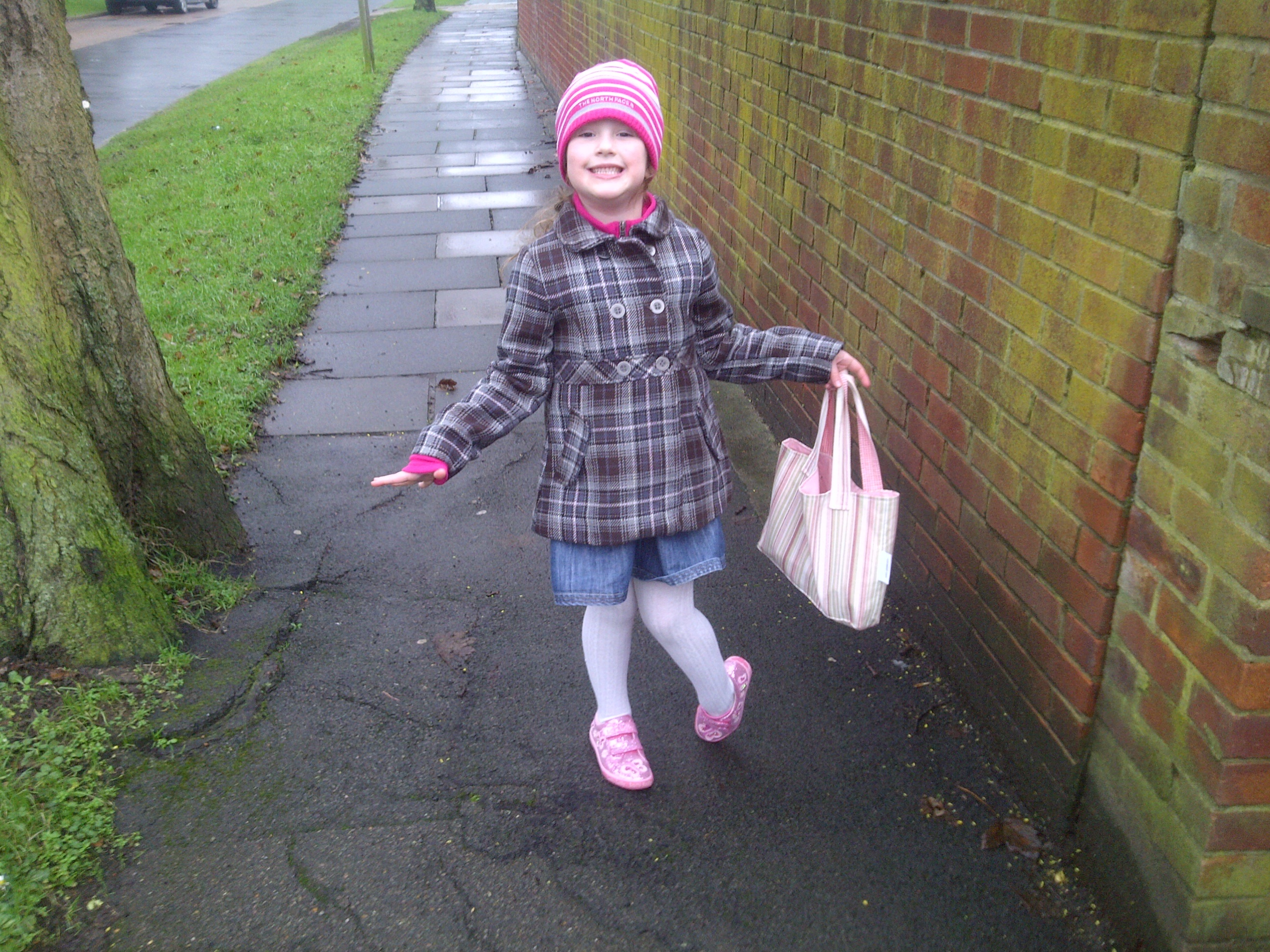 Small Boy opening presents with Daddy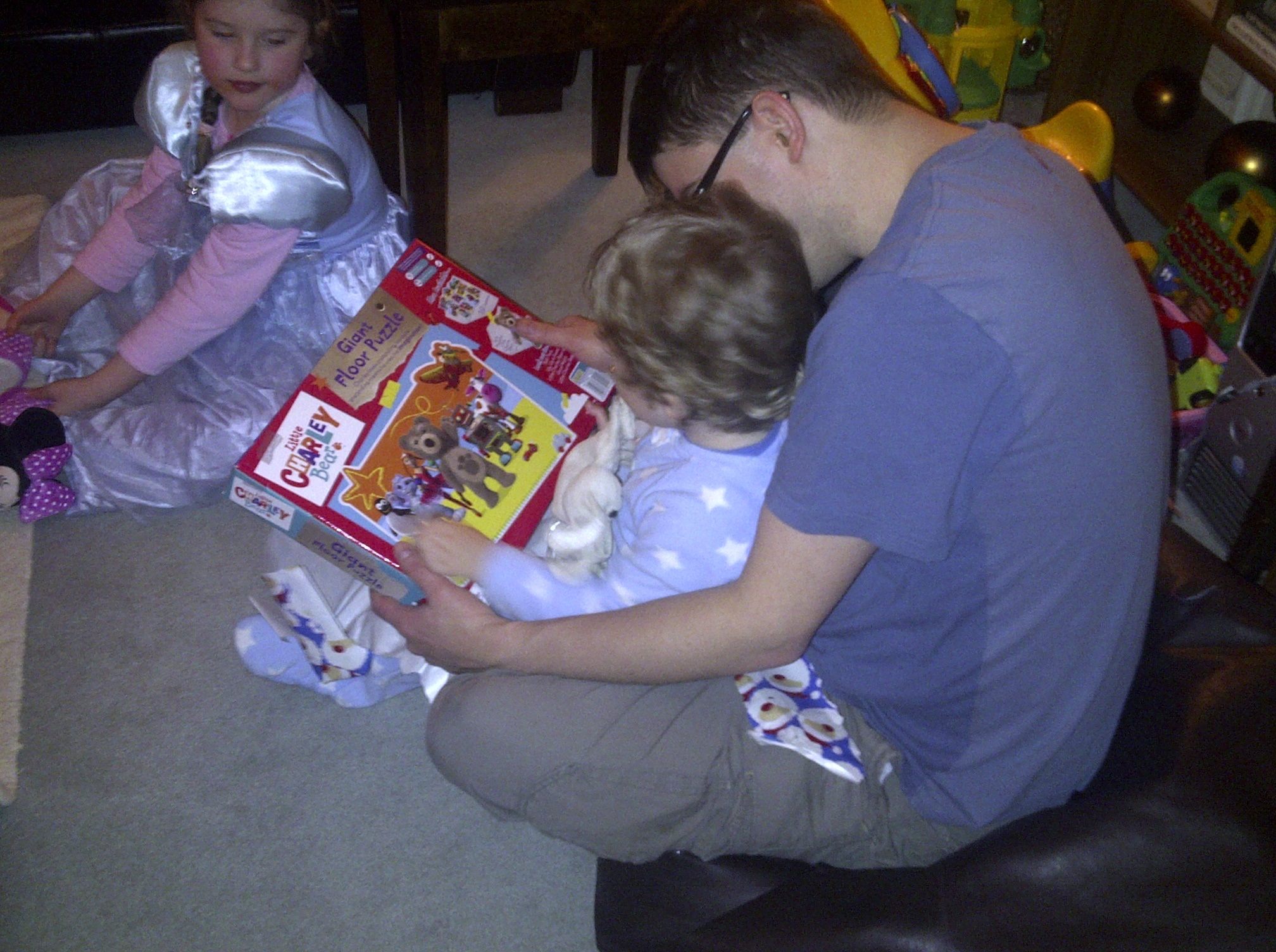 I may have sneaked the odd snack of a mince-pie or two, with brandy butter, well it WAS Christmas!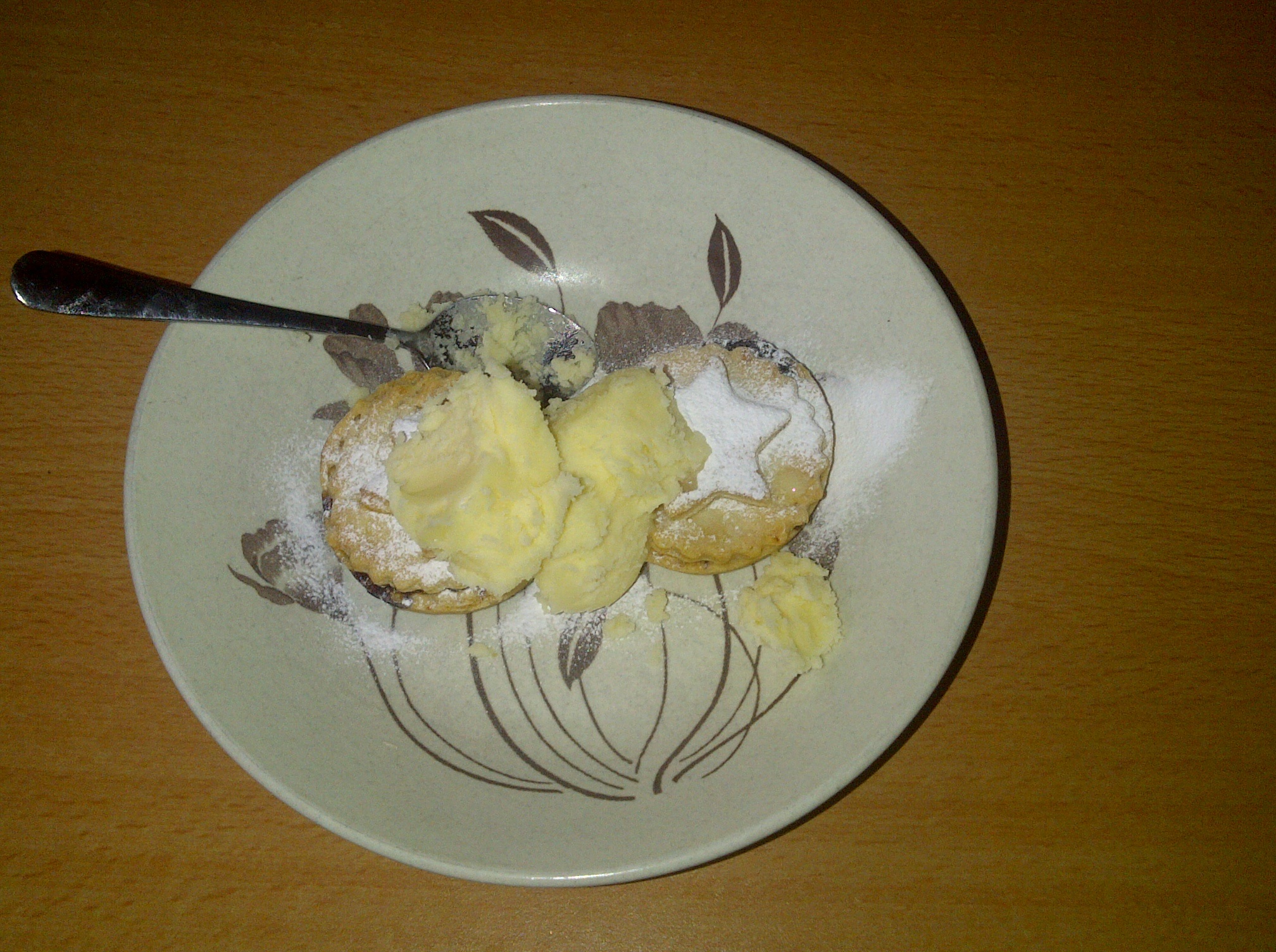 A very excited girl at Wembley, to see Disney on Ice, with her companions, appropriate for the occasion!

Small boy opening presents with a slightly tired looking LSH. Both kids were up at 5am!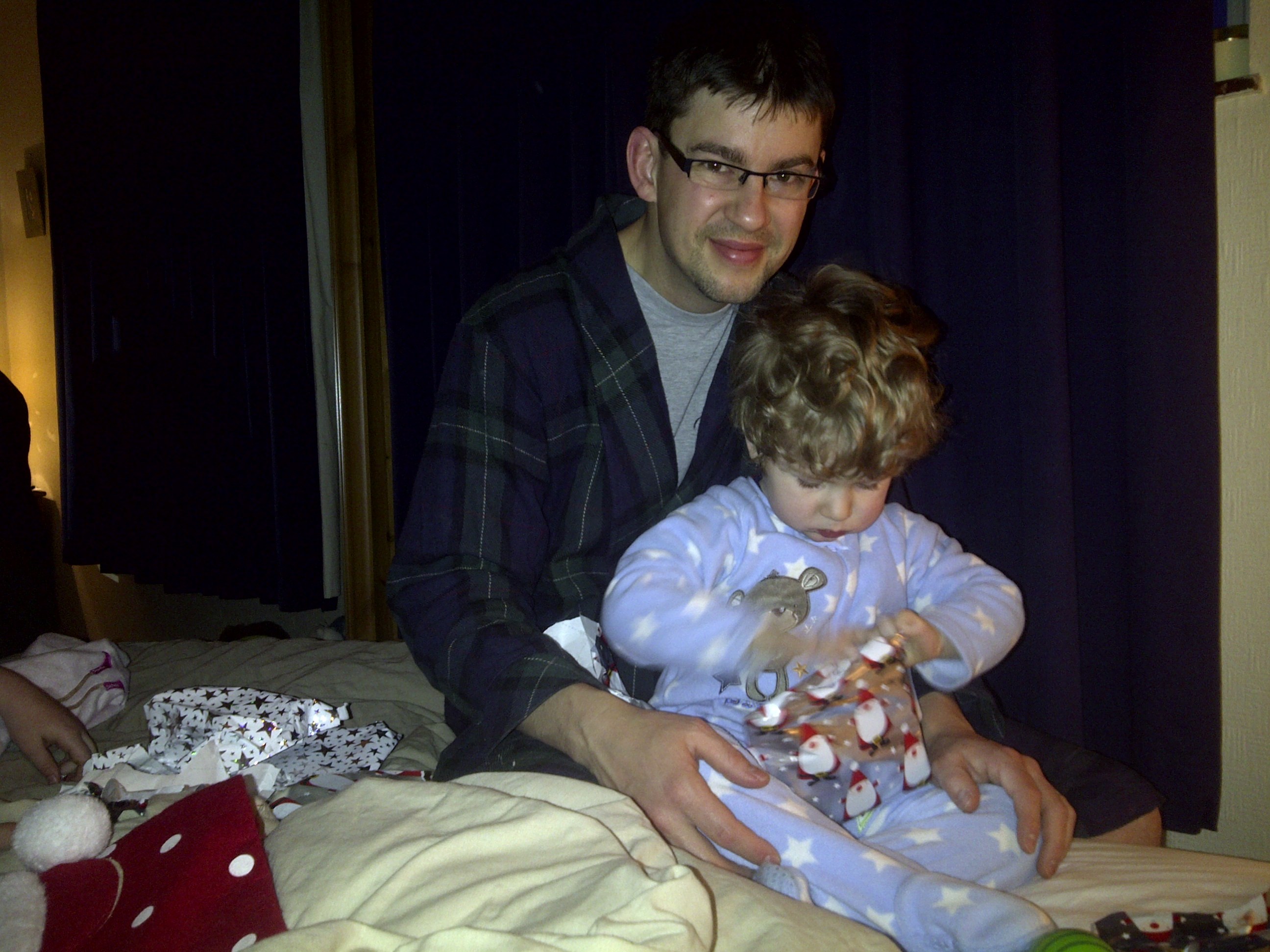 So Granddad bought her the much coveted Lellie Kellie shoes for Christmas. She loves them, theyre growing on me!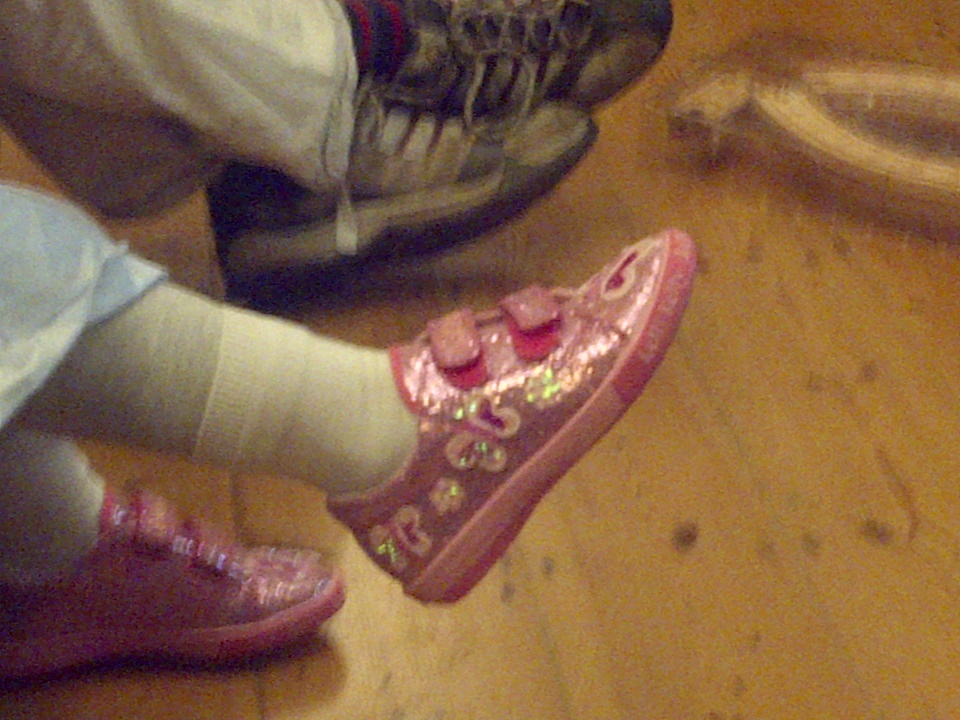 Transfixed by Christmas TV, post lunch, cooked by my Dad.