They literally fall apart on your feet as you are walking around town, doing some shopping.
Yup, I am slightly mortified to admit, that my walking shoes, which I wear pretty much all the time, during the winter, unless I am going to an event where I need to be dressed up, decided to fall apart on me, as I was shopping last week. They were well-worn, a bit battered, incredibly comfortable, and I hadn't realised were in such bad shape.
I am not going to humiliate myself by posting a picture of said shoes, in fact the man in the shoe shop, where I bought a new pair, pretty much snatched them off me to dispose of them, so you are spared a photo of the sad sight!
Behold, my lovely, new, comfortable, waterproof, sensible shoes…..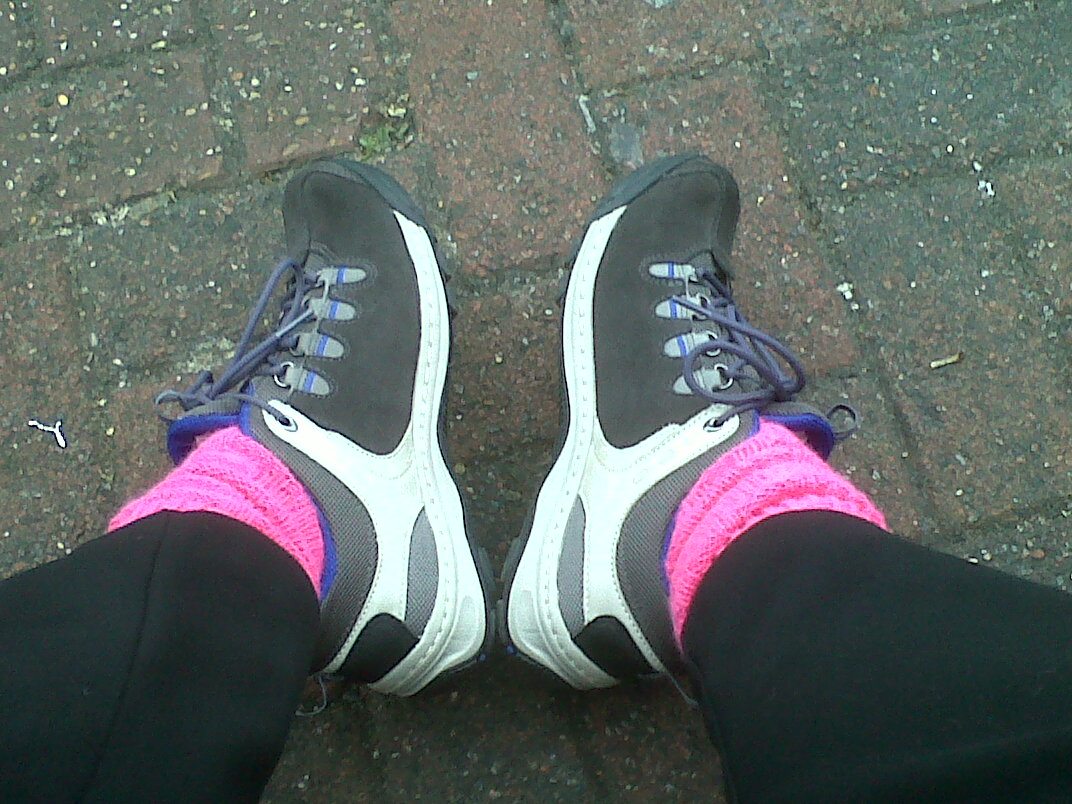 (Yes, I am wearing day-glo pink socks. I am re-living the '80's and proud! Actually, I spotted that Gap had lovely, soft, Angora/cashmere socks, heavily marked down on sale, and I have a weakness for soft socks, so I am willing to put up with the blinding color for how comfy and warm  they are!)
I LOVE shoes, particularly pretty, delicate or slightly sexy ones. I like unusual shoes and striking shoes. Sadly, shoes do not like me so much anymore. Gone are the days when I could totter about in a pair of heels, or slip on some ballet style pumps and potter about all day comfortably. I have friends, who are far more Yummy Mummy than me, who managed to wear beautiful, girly shoes, whilst heavily pregnant, carting around a toddler in their arms, while I slopped around in my trusty old Birkenstocks sandals. I see someone when I am out and about wearing some enviable shoes and I sigh and wish I could.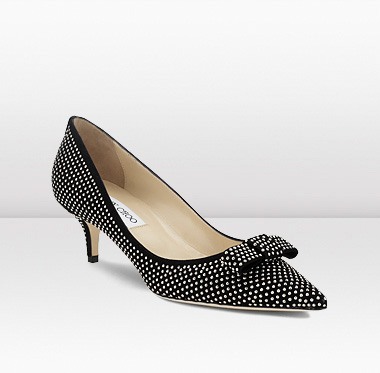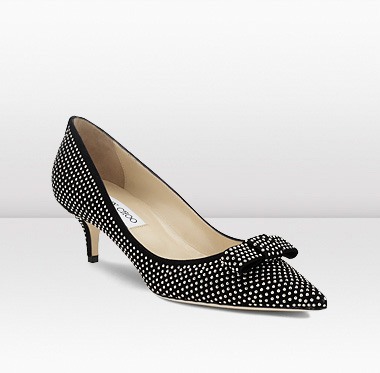 Jimmy Choo
My feet, thanks to two pregnancies, have not only changed size (which meant I had to part with a whole lot of beautiful shoes, a painful experience, but they were painful on my feet too, so they had to go) but due to the Psoriatic Arthritis, which I have in my feet and ankles, my tolerance for Jimmy Choo style shoes has gone, I now opt for comfort over having sassy shoes on my feet, and  have to lurk in softer, more supportive shoes, which don't put pressure on my joints and support my ankles. At 36, this is a huge blow to my ego. I refuse to shop in the "specialist" shops for shoes to suit my feet, ive tried and I felt like an old granny, and to be honest, if I can't wear sexy, pretty shoes, I don't want to wear ones that pretend to be, but resemble shoes my grandmother wouldn't have worn. (She tottered about in heeled sandals or shoes right until she became too unwell to walk far)
So, I stick to my faithful walking shoes, which are comfortable and practical, and I wear sandals or go barefoot as much as possible when the weather warms up. I walk everywhere, so practical shoes tend to work better for me, anyway, and I am not the best pushing a pushchair whilst in six-inch heels anyway, sometimes one has to sacrifice beauty for practicality,  especially when parenting!
I do have a small collection of "nice" shoes, but sadly, I can't wear them for long stretches, so they are pulled out for posh events only.
So, I am enjoying my new shoes, and only a tiny part of me wishes that the likes of Jimmy Choo and co made practical (and, ahem, stay at home mum on a single income budget suitable) shoes for those of us who would love to wear them but can't. Maybe someone could suggest it to them? They do make some lovely flat shoes and sandals… maybe I'll have to hint to LSH for my birthday…. 😉