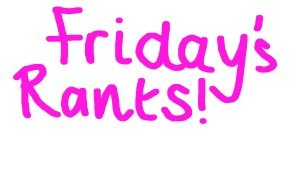 Welcome to my Friday's Rants from the Soap Box in my Living Room. A small space in the week where I can have a chunter about things that have made me twitch with annoyance or made me question if the world has gone mad or not….
I also  linked up with MummyBarrow for her Ranty Friday. You can find her blog and link up here if you'd like to join in. A good rant can be therapeutic.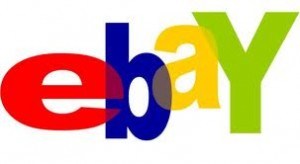 This week, I am having a chunter about Ebay. I seriously should stop trying to sell stuff on there, because every time I do, I don't actually make that much money and I have to deal with buyers, who frankly, are plonkers!!
I listed a number of items this month, not madly expensive things, stuff we were looking to get rid of that was in saleable condition  I am always careful to be very precise in the item description, and give full details so that potential buyers know what they are getting. I do wonder, though, why I actually bother, because clearly people don't read the descriptions and details. I clearly stated in the item listing the size and colour of one particular item, yet one person sent me THREE messages wanting to know the size and colour, and then questioned me to whether I was sure or not. The item is something you can buy on-line elsewhere and check measurements, so I wasn't just winging it with the details.  I then had a mail from someone wanting to know if I could post another item, to the US. I said I would, but pointed out that is was a size 12 UK item, which would make it a different size in the US, and that it might not be the size she wanted  She bought it, I posted it, but today, she mails me demanding a refund, because it doesn't fit, despite the fact I told her it may not be the correct size for her. SERIOUSLY! GRRR!
What annoys me most, is that Ebay seem to totally side with buyers, now, and give sellers and incredibly hard time, (and I do understand they have to hold sellers to a high standard, but I sometimes think they are over the line in their rules and regulations) and now I am having to send copies of my e-mails to her, about the size issue, and they will "mediate" and decide if she is entitled to a refund. I am hoping they will see that I took all reasonable efforts to let her know what size the item was etc  and that she bought it knowing it might not be right for her, and say I don't have to refund her, but I guess I have to wait on their verdict!
I also get annoyed by Ebay buyers who bid, win, pay for an item and literally less than a few hours later are mailing you wanting to know if you have posted it or not. It does say in my description , that I post on certain days, and that I work and am a busy Mum, not the Post Master general. and that I will mail them when I have sent the item, but again, people are too lazy to actually read things!
So, Ebay, GRR! I think I will have to find a less stressful alternative. I am sure I am not alone in my annoyance with it?
Have a good weekend everyone. Next week, the TAX MAN gets my attention and I will be having a good old ranty rant about them!