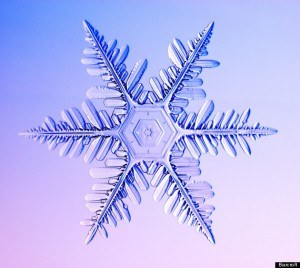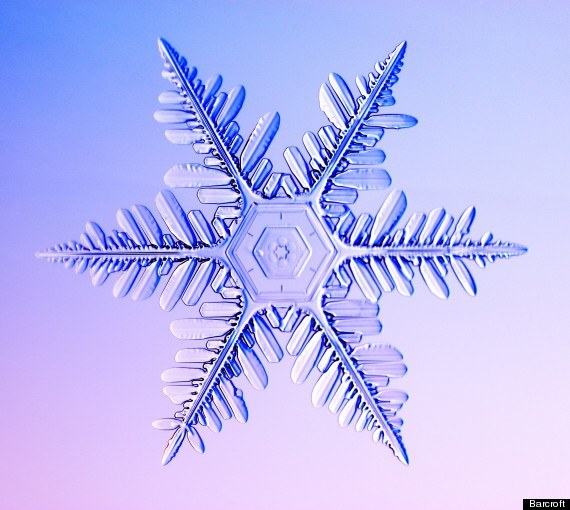 (photo source – Huffington Post)
I'm linking up with Jaime from The Oliver's Mad House, for her Monday Magic Moments. She has a lovely blog, and this is going to be a fun and interesting linky. Why don't you join in? You can find more on the linky on her blog or click on the button below.
I am not a huge fan of snow, most of my friends know this. I don't mind snow itself, and it can look pretty, but I loathe the chaose that ensues when it snows, in the UK, and get frustrated when life comes to a halt because of an inch or two of snow (having spent time in Finland, where they get a LOT of snow, and in Minnesota, where they get PROPER snowstorms, I am a little intolerant of how we freak out here at a few snowflakes!) so last week, when we had a flurry or two of snow, I was pretty bah-humbug about it. The cats and I don't feel a thrill when the snow starts falling, although the children were delighted.
We had to go out in it, to the supermarket, to pick up some supplies, and LSH was working, from home, so despite the fact that it was freezing cold, I bundled the children up in warm clothes, and off we went. They were laughing and yelling, and catching snowflakes with their tongues and generally were delighted. I was all "lets get this over with, and home as soon as possible" until I looked at what had landed on my coat sleeve. The snow that was landing on us, was so well formed, and were so large you could actually see individual snow flakes, and see the detail of them, really quite clearly. It was amazing. I have never actually seen a snowflake so clearly, except like in the image you can see at the top of my blog, and it really was magical. The children and I literally stood, in the snow, in the cold, for about 15 minutes, watching these flakes land on us, and seeing how many we could count, and how beautiful and different they all were. Sadly, I only have a very basic camera on my ancient old BlackBerry, so I couldn't get any good photos, but it was amazing to see the clarity and detail in the flakes. I don't know if it was a special kind of snow, or if it was because it was so cold for us to see them like that  (If anyone can explain, we would love to hear?) but I truly have not looked at snowflakes properly before, and whilst I still am not a huge lover of the cold white stuff, I am in awe of the actual beauty of a snowflake and it was a good learning opportunity for the children, explaining how snowflakes are made, and how they are shaped, and how each one is different and no two flakes are ever the same.    We were very cold, by  time we got home, and LSH thought we had got lost!
So, that's my cold, but magical moment for this week! Do join in, click on the linky badge, which will take you to The Oliver's Mad House blog, so you can add yours!
Have a lovely week! 🙂