We've had a busy week, Big Girl went back to school and Small Boy and I went back to our work/play routine with a few extra things like Doctors appointments and birthday parties thrown into the mix to make life even more busy and a tad more chaotic! I actually can't imagine what life would be like if I wasn't busy and running around, I would probably get very bored, very fast! 😉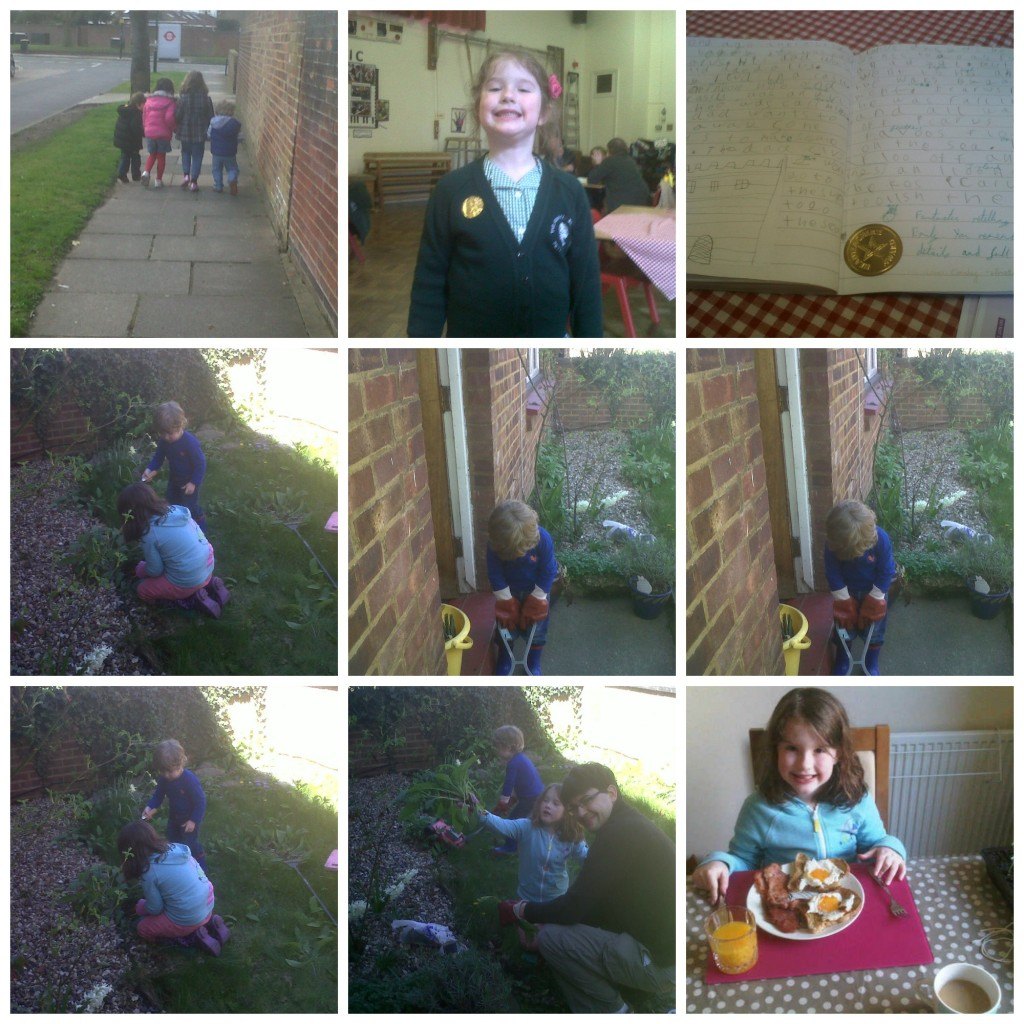 We've had friends over to play, Big Girl received a Headteachers award for excellent work, and we have spent time in the garden. The children have proved quite useful and handy at simple tasks like weeding and sweeping. I also discovered that LSH can actually make a very good fried English breakfast, as you can see in the photo, so I will no longer be cooking the post swimming lesson brunch on a Saturday. The blog also had a makeover, the lovely Liz from Violet Posy has made it all pretty and proper blog looking, and I am really pleased with how it all looks and would recommend her if you need a blog design.
The weather is amazing today, so we're off out to enjoy it while it lasts, I'm afraid I'm still a bit cynical about the weather and won't accept that summer is on it's way until we have had a good few days of proper sunshine and double digit temperatures.
Have a lovely weekend!