This weeks Magic Moment includes some pictures from Small Boy's Birthday party. His birthday was almost 3 weeks ago, but we planned his party for this past weekend, because we wanted to have a picnic in the local park, which has a lovely play area, and a sandpit, with some of his friends, and we were hoping the weather would co-operate.
If you have read this blog before, you will know that we have had some issues with Small Boy's sleep and problems with his ears. We think that one of the side effects of his ear problems is sensitivity to noise and crowded space, and being out of control of his environment. He is slowly becoming less stressed by these things, and is finding them easier to manage, but for his day, we felt that an outside area, where he could have space, and he and the other children could run about, and play in an open space, was a good plan. I must admit, I was very freaked out by the weird weather we are having, and was expecting more sunshine, and did refresh the weather app on my iPhone at least 4x an hour checking for signs of rain, but the weather did behave, and whilst it wasn't as warm as we had hoped, the children had so much fun, and went home sandy, full of cake, and hopefully happy!
Small Boy was in his element, and had so much fun. It was lovely to see him so happy, relaxed and calm. He normally is very anxious, clingy and unsettled in environments he is not familiar with, and in noisy places with lots of people, and often needs a lot of input from LSH or I, to be able to cope, but for his day, he was like a different child. A friend of mine, who was at the party, remarked that she had never seen him so relaxed and happy.
It has been a hard road, learning what works for this sensitive, high needs, special little boy. He is a lot like me, introverted, prone to anxiety when not in control of his environment, and struggles when with large groups of people in enclosed spaces, then add the complication of pain, discomfort and some mild sensory impairments from the chronic ear infections, and you understand why he needs a bit more input than your average 3 year old. To see him confident, and enjoying himself, and not needing me so much, this weekend, was really magic.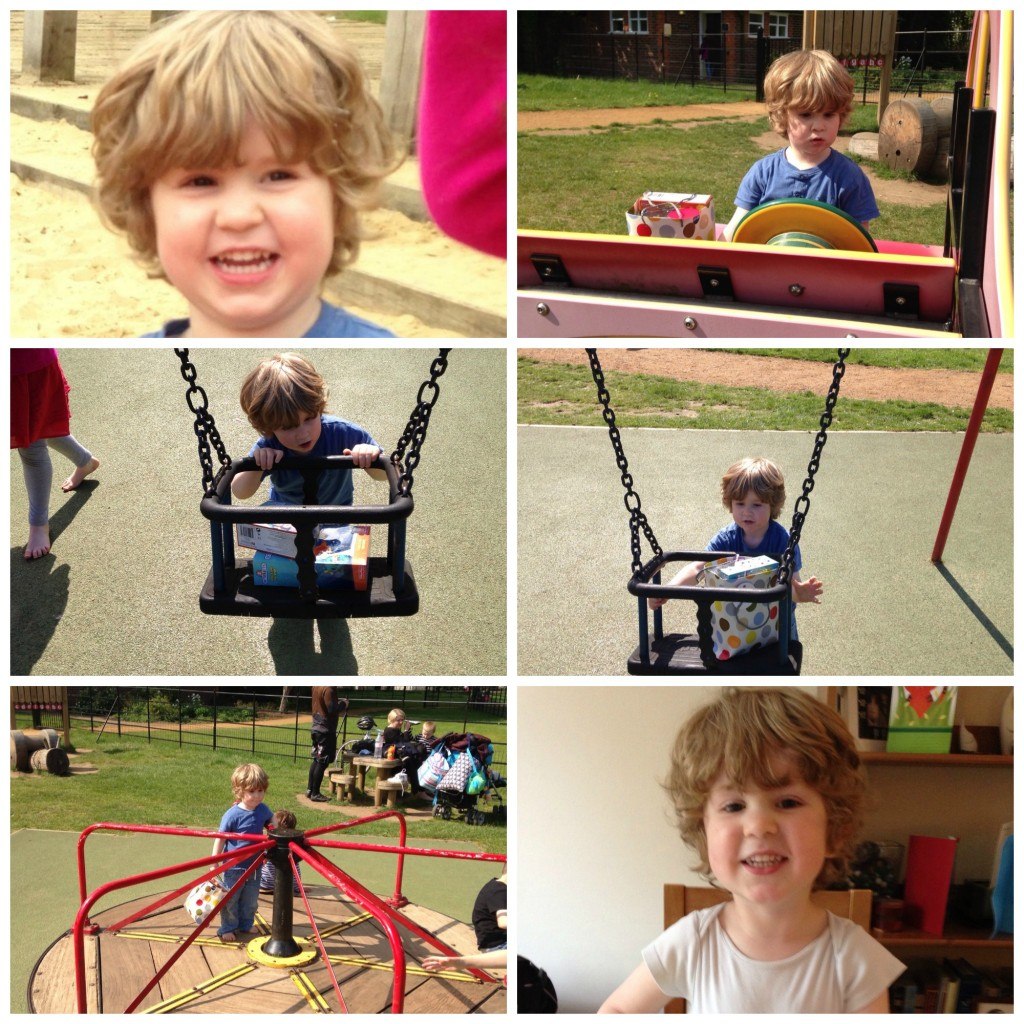 Click on the Linky Below, to join in the fun at The Oliver's Mad House and add your own post….