Gluten-free & dairy-free meals are not as hard as you think and you can plan and eat well as a family with food allergies.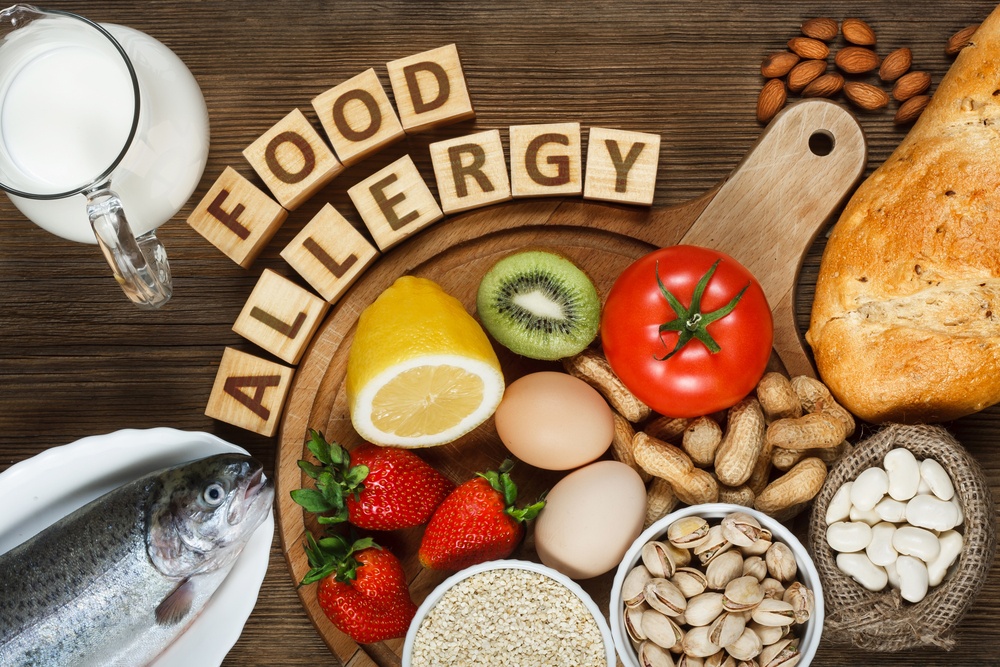 I thought I would share a week of what we eat. Meals that I have either created to be food allergy-friendly or that I have, after some experimenting, converted to be gluten-free & dairy-free meals or snacks.
The husband is non ceoliac gluten intolerant and has a cows milk protein allergy. The boy has a cows milk protein allergy. We think both have a genetic component. This means that gluten and anything containing cows milk is out for him, and cows milk is out for the boy. They can tolerate butter because of the way milk protein is processed. We find a lot of vegan foods work for us, and goats milk and cheese also seems to be safe.
When we first got married I did feel a bit apprehensive about feeding someone with food allergies but I have learned what works and enjoy feeding my family well and also we now have so. many options available that make it easier.
We mostly eat gluten-free, the children and I occasionally eat wheat-based products, I make our own bread for the children and I. I use a couple of gluten-free bread mixes that work well and am working on my own recipe.
Breakfasts: usually run on a similar pattern, with toast, or granola, and we use humus, peanut butter, dairy-free chocolate spread (usually at the weekends for a treat) or creamed goats cheese on the toast. I occasionally do some ham, or goats cheese, with fruit or boiled eggs, or French toast, with gluten-free toast. Breakfast needs to be quick, filling, and get them through the morning.
At the weekends: I may make gluten-free pancakes, or a fry up, or omelet. I am also trying to source really good gluten-free pastries, but those are harder to find, and often not as good as the real thing, so we haven't had much luck yet and occasionally we will splurge on some pain au chocolat or croissants as long as they only contain butter and no other milk ingredients.
Lunches: I use gluten-free and dairy-free lunch box items, sandwiches, rice cakes, humus, mini sausages (these are not gluten-free, but so far gluten is only an issue for LSH so I don't worry about it too much) both my children love olives, and most fruits and raw veg, like carrots and peppers, so those feature too.
Dinners: The menu below is for the main meal of the day, supper, which we usually eat together, or if the husband is out, or working late, I eat with the children. We don't usually eat dessert unless it is a treat,  but the children have fruit or goats milk yogurt, usually fruit at lunch, and yogurt in the evening, or occasionally dairy-free ice cream with sprinkles or chocolate sauce.
Monday – Gluten-free sausages (These are a specifically gluten-free brand, they are a supermarket own brand, that doesn't contain gluten) Rosemary roasted potatoes, steamed broccoli, and carrots
Tuesday – Salmon, baked with olive oil, white wine, and garlic, vegetable rice, and carrots
Wednesday – Chicken and broccoli stir fry, with rice
Thursday – jacket potatoes, salad, ham, goats cheese.
Friday – Spaghetti Bolognese, with gluten-free pasta, and pecorino cheese instead of parmesan
Saturday – The husband and I will probably eat together alone. The children will have dairy-free home-made pizza, we will be having mushroom risotto, I use a bit of butter in this, and pecorino cheese instead of parmesan.
Sunday – Roast chicken, roast potatoes, veg, and gravy, which I make with cornflour, so it is gluten-free. I also make allergy friendly Yorkshire puddings, which work really well.
So there you have it, gluten-free & dairy-free meals in a week. It isn't actually that difficult to plan and make a week of meals to accommodate gluten or dairy-free diet. It takes a bit of planning, and reading of labels of things like sauces (soy sauce has gluten in it, for example) and we tend not to eat a lot of processed or ready-made meals because of the hidden ingredients in them, that might cause problems. I have ranted about this before, here.