Meet Ted, the rather gorgeous puppy who belongs to Big Girl's best friend from school. He decided I was a new friend, this week! I am not a dog person, really, but I could be persuaded to try and pop him in my bag and sneak him home.
What can you caption for this photo…?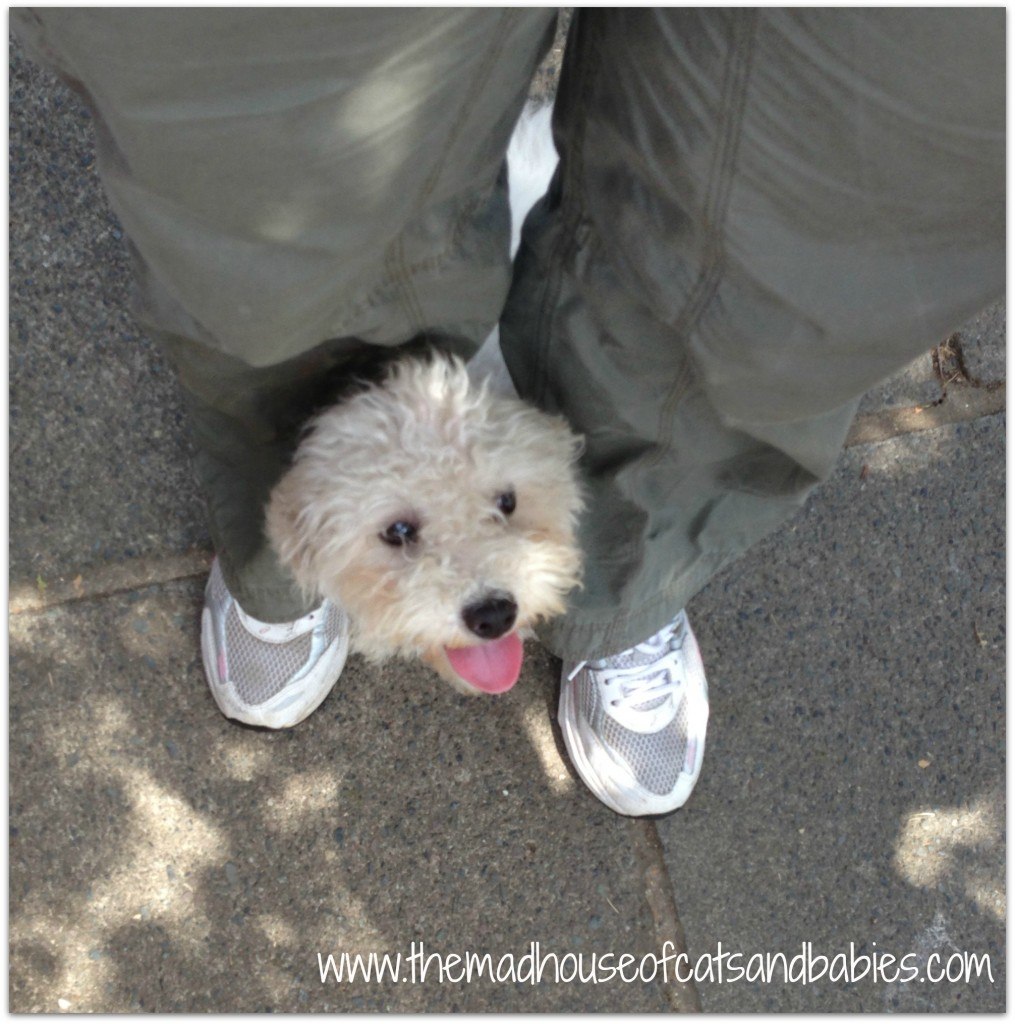 The lovely Mammasaurus is away, so Sat Cap is being hosted by
catsyellowdays
, so head on over there to join in!