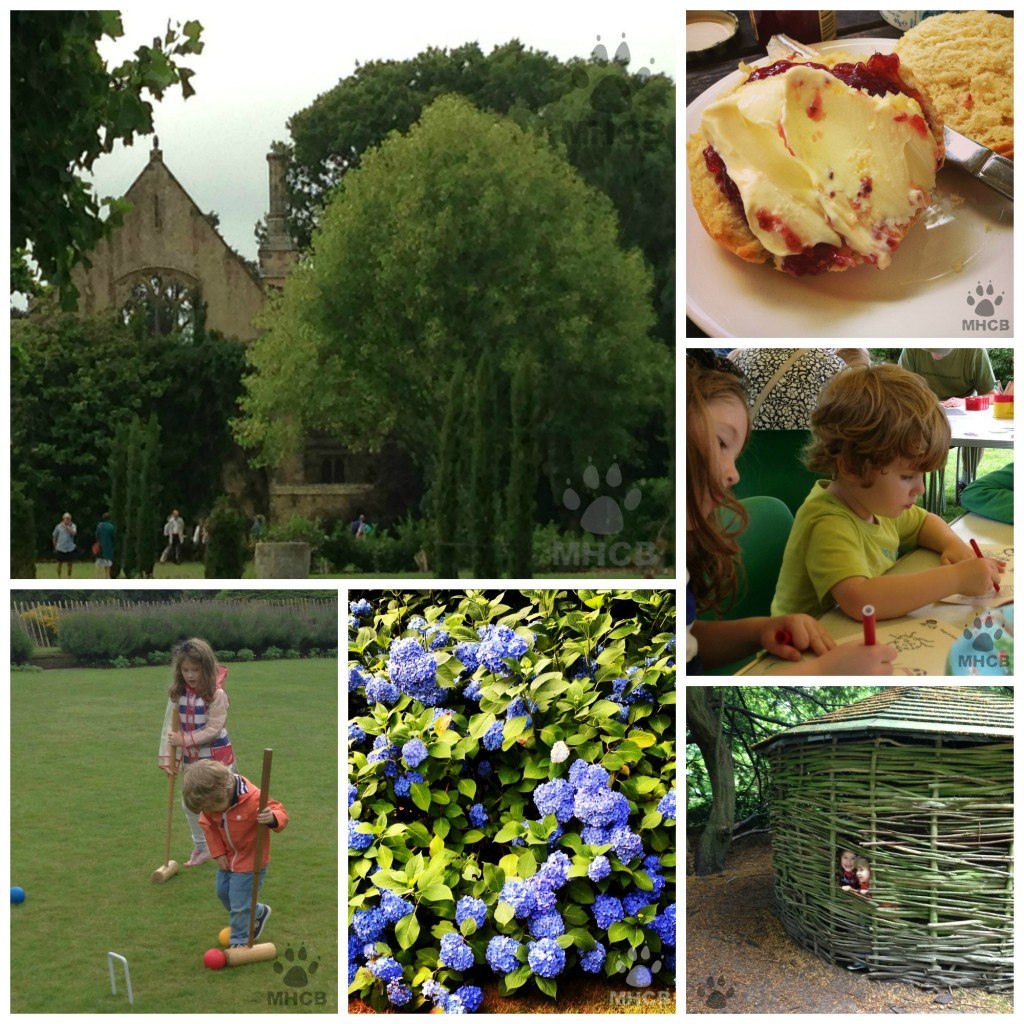 Last Friday, we went for a family day trip to a National Trust property, we had visited, previously, almost exactly two years ago, in fact. Nymans House is about an hours drive away from us. To say that the visit last time, was not a good one, would be putting it mildly and I have to say, because we hadn't enjoyed it, for reasons I will explain below, meant I was feeling slightly anxious about the day and hoping it would turn out better, second time round.
Our last visit, was overshadowed by several things. LSH, unknown to us at that point, was actually on the verge of becoming very unwell, with a kidney infection, that would, later that week require a trip to A&E and then various visits to specialists, and on the day, was not his usual laid back, cheery self, but was grumpy, had a fever (he thought he had a sinus infection, or a mild dose of flu, so insisted he was fine to do a day out, despite feeling under the weather) and I was not coping very well with the effects of sleep deprivation, as Small Boy was waking hourly, with ear issues (we now know) and teething, and I was also recovering from some minor health issues, so I was not my usual cheerful self, either. (I was pretty grumpy!) and Small Boy was cranky, and overtired, and poor Big Girl was miserable, because we were all miserable. Why we decided to do a day out, I have no idea. In reality, a day at home would have been wiser, but unfortunately, LSH and I are both die hard and stubborn, so a day out we did. I don't actually remember much, other than dealing with a wanting to walk everywhere toddler, who would scream loudly if diverted or removed from things he wasn't supposed to touch (always good, in a beautiful old house, full of precious items) and Big Girl having an enormous melt down in the car park, because we wouldn't let her buy the very expensive item in the shop she had managed to spot (I was also kicking myself for taking her in the shop, in the first place, too) and LSH having to go to the bathroom almost every 20 minutes, thanks to the infection that was rearing its ugly head. It rained, it was damp and cold, and generally a really rotten day out. I think we also got lost getting there, and got stuck in traffic on the way home, to make matters even worse.
Thankfully, last Friday's trip was much better, and we had a fantastic day out. The children enjoyed running around and exploring, in the massive, beautiful gardens, I was able to  to take photos like a photographer (I am not, but I like to pretend) there was an art tent, for the children, for them to take some time to draw and paint, we enjoyed a lovely cream tea, and we even managed to do a whistle stop tour of the house (Small Boy and beautiful antiques still don't really go well together, but this time he was able to take part in the special "find an object" quiz and get his sticker prize at the end, so there were no meltdowns) and we avoided the shop altogether, although I do love browsing in National Trust Shops, we felt it was safer to avoid it with the children in tow, for everyone's sanity.  Grandad and his partner joined us, and generally, it was a wonderful day out, and we definitely have better memories of Nymans House, this time round.
I must admit, I used to think National Trust Membership was something middle aged couples with no children, or Old Age Pensioners invested in, until we invested in an annual ticket, and we so far, have loved everywhere we have been, and really enjoy visiting places like Nymans.
Linking with The Oliver's Mad House for Magic Moments, click on the link below to join in the fun and read more posts.