Welcome to my Friday's Rants from the Soap Box in my Living Room. A small space in the week where I can have a chunter about things that have made me twitch with annoyance or made me question if the world has gone mad or not….
I also linked up with MummyBarrow for her Ranty Friday. You can find her blog and link up if you'd like to join in. A good rant can be therapeutic. Click on the link at the end to join in!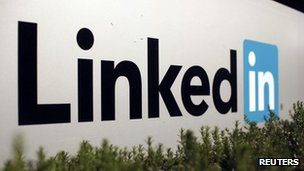 I had a few things on my list, to rant about over the next few weeks, but then this cropped up on my Twitter feed, from the BBC… "Children aged 13 to have LinkedIn accounts"
Really? Why? What on earth does a 13 year old need to have access to a LinkedIn account for? Yes, they can say they have changed the settings so less information is shared if a person is under 18, and that it will be useful for them when choosing careers and university entrance options, and that it will help them to "differentiate between what they share on Facebook, that is personal, and what they would share with an employer" but in reality, it's just another social media site that children will now have access to.
Do we not already have issues with children, access to social media, online bullying (leading to suicides) and children being groomed, and even sexually assaulted because of social media? Do we really need another thing to add to the mix that we already have to  wade through in terms of keeping our children safe and usage of sites like these?
Having spoken to a few friends and colleagues today, who use LinkedIn, I can say that they are all pretty horrified and can't understand what the point is? We all thought  16 would be a logical age, leaving school, going to college, choosing what subjects to study for A-Level, starting to look at career choices more seriously, but 13 seems far too young. Quite a few people are concerned that LinkedIn will basically become another Facebook, with a lot of teenagers using and accessing it, not using it the way it is designed for. I must admit, I do have a LinkedIn Account, but I don't use it a great deal, and to me, it's a network site for business and employment, recruitment and work, not a place for 13 year olds to be using, where, likely like most social media sites, safety and protection are limited? How does LinkedIn propose to monitor the safety and usage of those aged under 18?
Am I wrong? Do you think this is a good decision? Could this actually work or is it just another social media site we let our children have access to? Could there not be a special site set up by the government or some other educational organisation, for this purpose, that is strictly monitored, and not just something any member of the general public can access? Talk me down from my tree?
Don't forget to click on the linky below, to see more rants and join in, if you want to!