I cannot believe Big Girl goes back to school this week, and Small Boy starts nursery at the end of this month. I am stunned at how fast the summer holidays have been this year.
What we've been up to this week: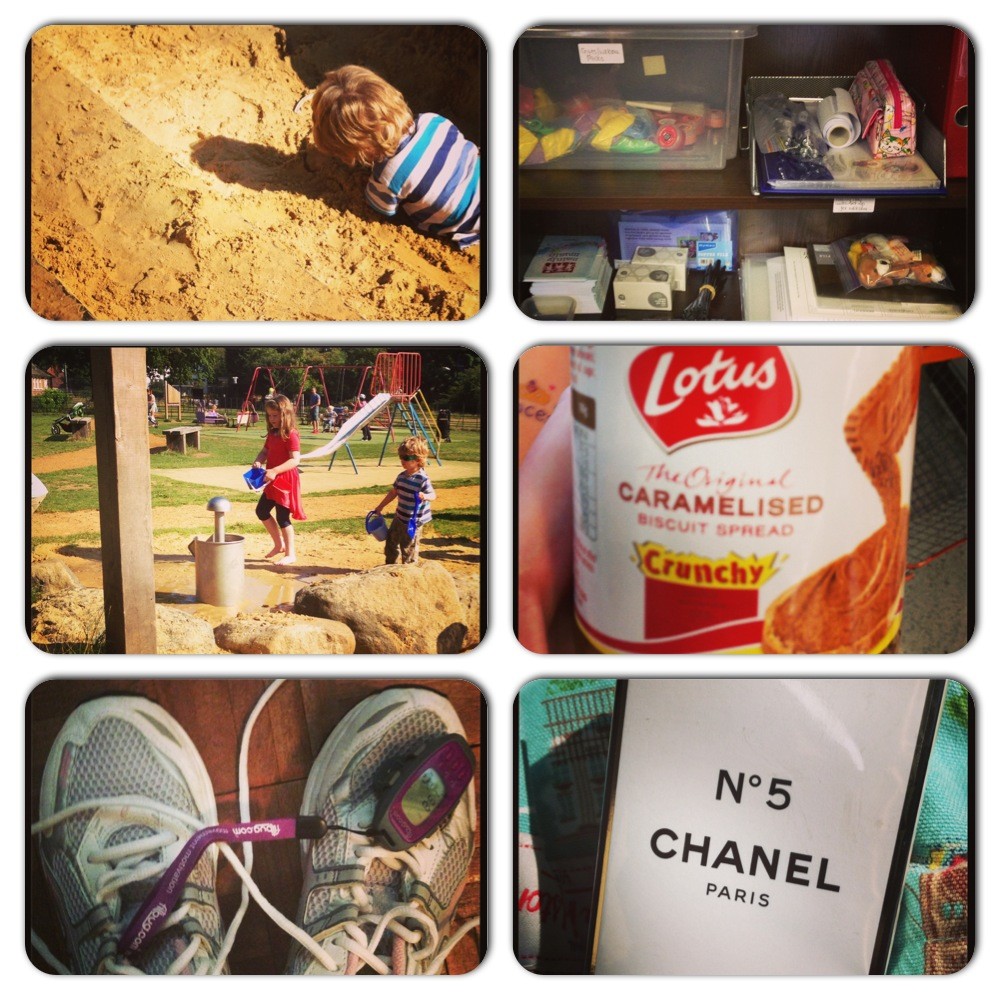 We had a lovely time at the local sandpit park, in Petersham, Small Boy was there less than five minutes before he decided to strip down to his underpants and get very wet and sandy. It wasn't quite the beach, but the weather was lovely and the company fun, so I couldn't really blame him.
My FitBug arrived and #GetFitMummy is making good progress. I am slowly getting back into walking, and so far have done two 3 mile walks, alone this week, and am hoping to get the all clear from the physio to start some gentle jogging on my ankle in the next week or two.
I finally spent my birthday vouchers, you can guess on what, and discovered this rather marvelous spread, in our local supermakrt. Needless to say, it isn't very diet freindly so I am keeping it as a special treat.
I also managed to get into work and finally tidy my cupboard out. I have uttered threats of doom upon anyone who dares to untidy it or use if for purposes other than I intend. We shall see how long it remains tidy! 😉
What I have been eating: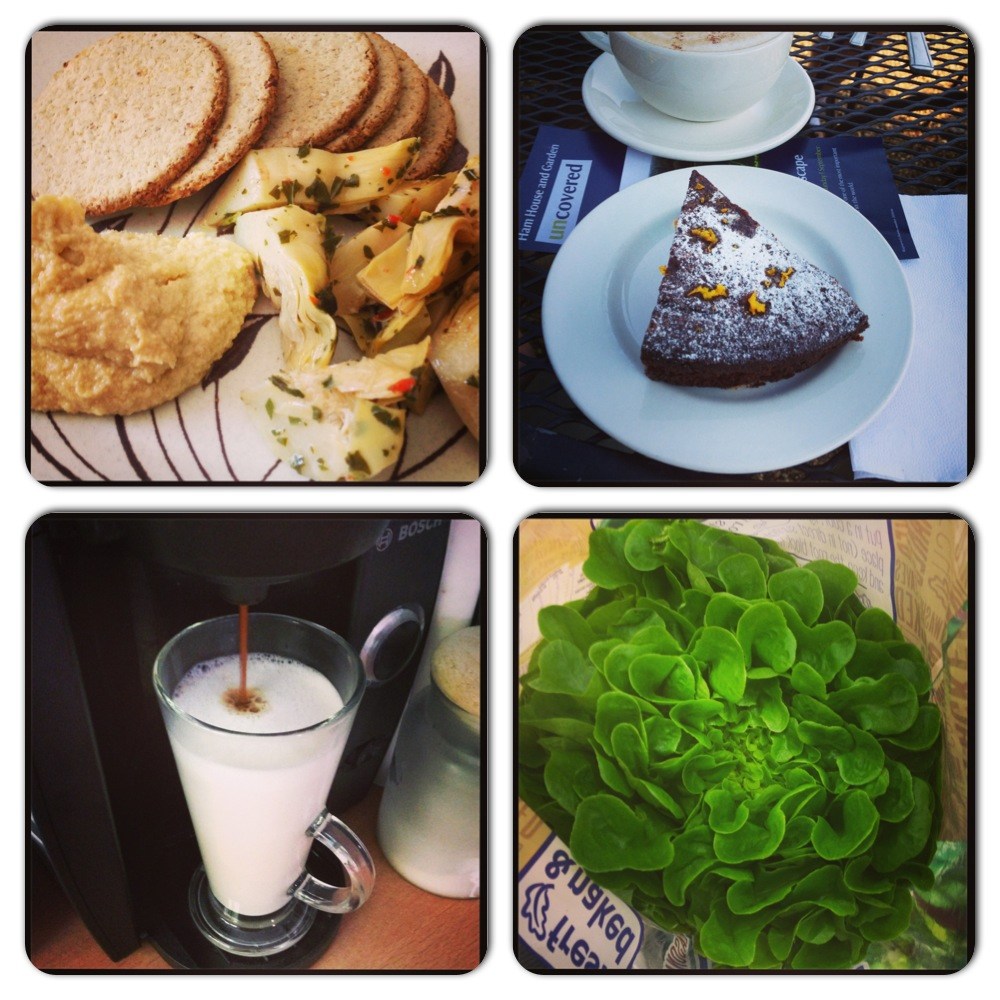 A small treat at the weekend, then back to trying to be good, and eating more healthily. I refuse to give up coffee though…
What we're reading, watching and listening to: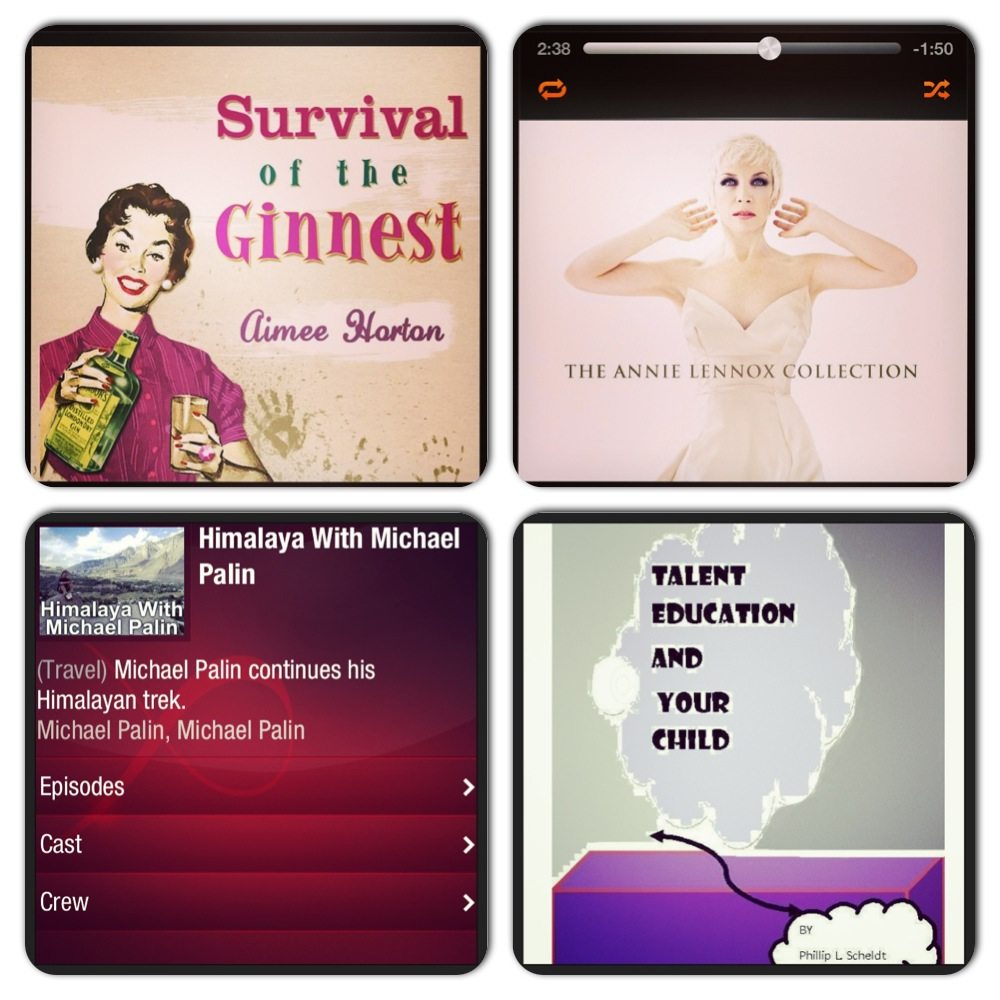 I am reading all about the Suzuki Method of letting children learn music, which is very interesting and challenging for me, as I was taught to sight read, music and play tradtionally. Big Girl starts violin lessons next week, using this method, and I am goign with her, to her lessons, so I thought I would give myself a head start on what she will be learning. For slightly lighter, but frankly, hilarious reading, I would say Survival Of the Ginnest is a firm favourite, and what I am reading, when I get five minutes of peace. It's on Amazon here and you can find the lovely Aimee, blogging here
We have also watched some programmes on the Himalayas, because Big Girl's year 2 class is named after them, and Michael Palin's programmes have been quite interesting, if a little grown up, as she and I have watched them together.
Annie Lennox is my "motivate me" music this week, for exercise and to cheer me up as I face a mountain of label sewing and the hunt for last year's uniform that still might fit!
Off to start another week, I go.
Click on the linky below to join in at Make Do and Push