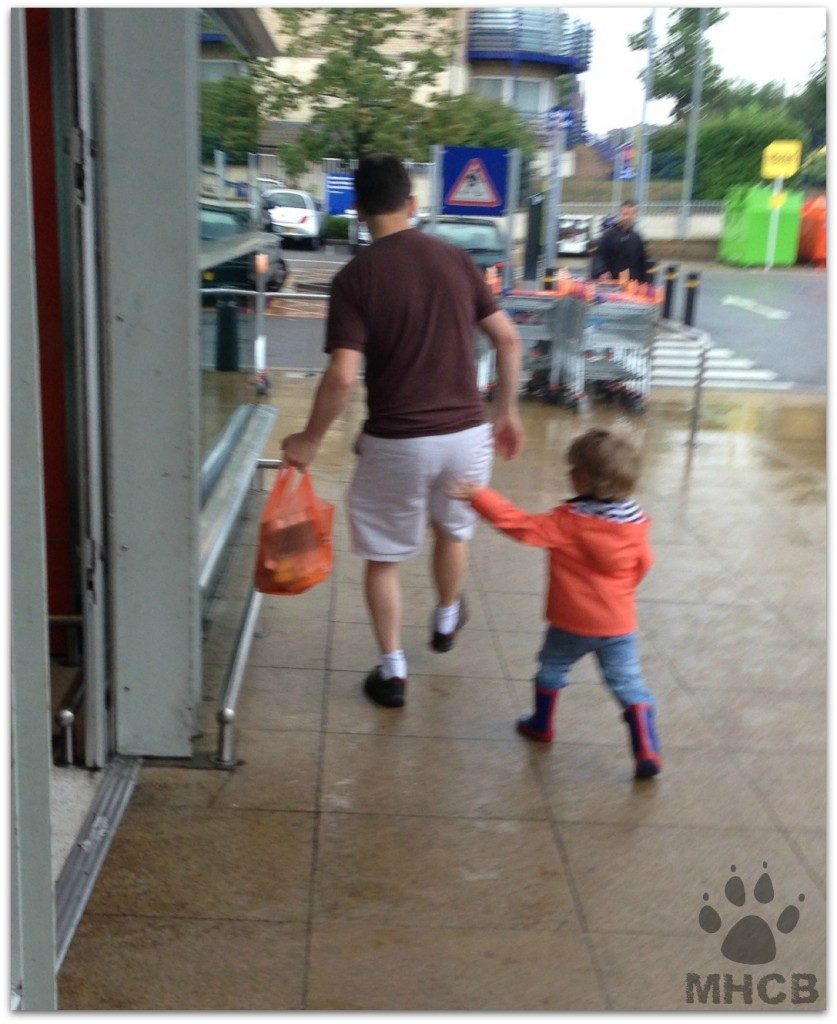 I am not entirely sure if he was skipping for joy at having escaped a supermarket shop with the children, unscathed, or if they were doing a dance, but I am sure this could be captioned?
Click on the linky to find some more Sat Caps at MummyNeverSleeps as Mammasaurus is on a weekend jaunt.
Mammasaurus – Saturday is Caption Day!