Last week, Big Girl started Year 2, and I think I have felt more emotional about it, than I did when she went into Year 1, and now Small Boy is starting nursery to say that I haven't had my moments of "where are my babies going?" and "help, they'll be in secondary school before I can blink again" would be telling a lie. It's been a big week of change, new things, growing up, and letting go. I let Big Girl walk up the road, alone to school this morning, with a friend in Year 3, who lives in the same road as us, while I trailed behind with her brother, who does not do speedy going anywhere right now. I was behind her, but couldn't see her, and she went all the way up the road to the school gate with her friend, then waited for me. Small things, but I am realising how grown up she is getting.
This week, to add to my Mummy hormones (as LSH jokingly calls them, when I get all teary eyed at something my babies are doing that shows us they are not babies any more) we have not only dismantled Small Boys baby room, and now have him sharing a bedroom with his sister (which would never have happened when he wasn't sleeping, they are loving being together. I think she is relishing having her little brother on her turf and bossing him around and he loves being with her, and being able to wake up with her in the room and be around her. They squabble a lot, but adore each other, really) but Big Girl has started Brownies, with me. I help with a local pack, and have been there for 8 years, since before she was even born, and some of the Brownies and their parents have known her since she was much smaller, and it seems such a strange thing to have my own daughter with me. She seems so grown up and self assured.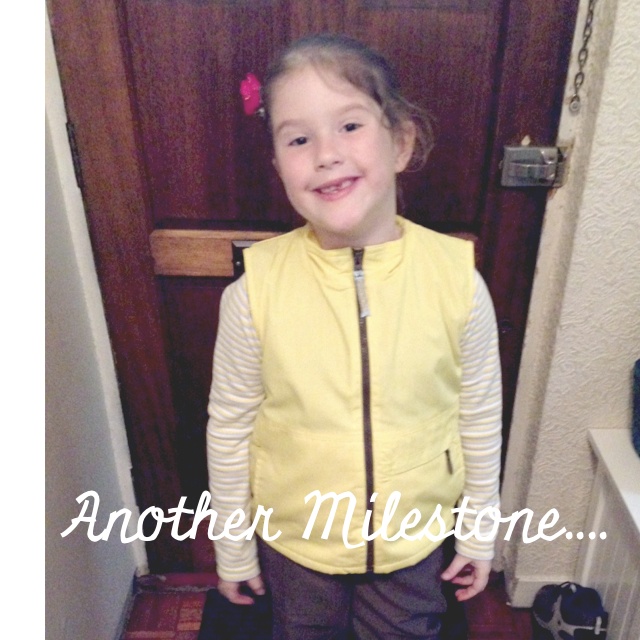 Where is the time going?
Thankfully both still want me to tuck them in at night, and snuggle them, and still want to sit on my lap and Mummy Cuddles make things all better, when things are not right in the world, and they still need me, which helps me to get over the growing up and spreading their tiny wings, that little bit.
Gosh, this parenting thing never gets easier does it?
That's my Monday. Linking up with The Oliver's Mad House for Magic Moments.
Have a great week.