Where did the sunshine go? All of a sudden, it's raining, chilly and everything feels damp. Yuck. I have had to put the heating on, dig out my hot water bottle, and the cats have spent most of their time curled up in cosy balls in various warm spots. I wish I could do the same.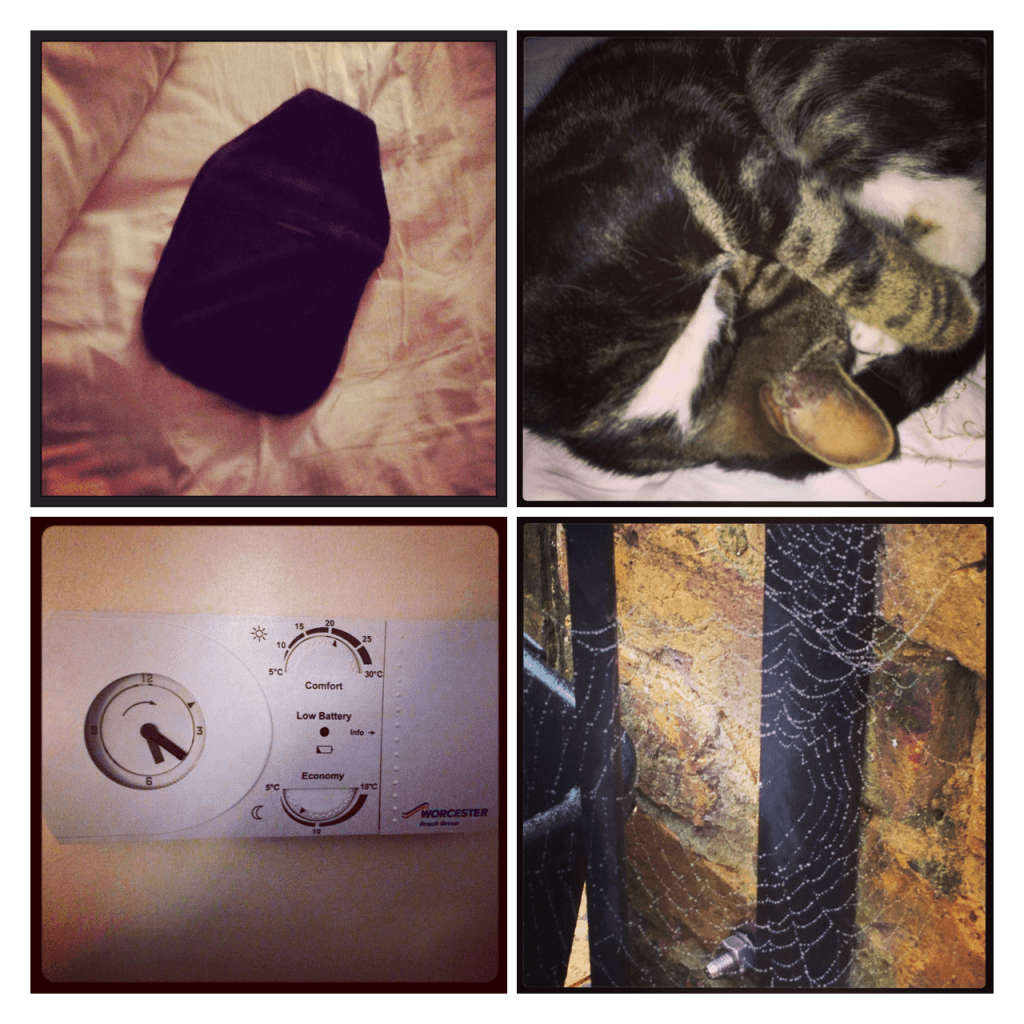 It's been a busy week:
Big Girl started Brownies and violin lessons, I am back to work and am still trying to work out juggling work, home, and keeping it all running smoothly. I know I will get there, but it seems a bit crazy. I am slowly getting ready for Small Boy to start nursery next week, and yes, I want those boots. I am going to save and sell some stuff on EBay to get them!
What we're watching, reading or listening to: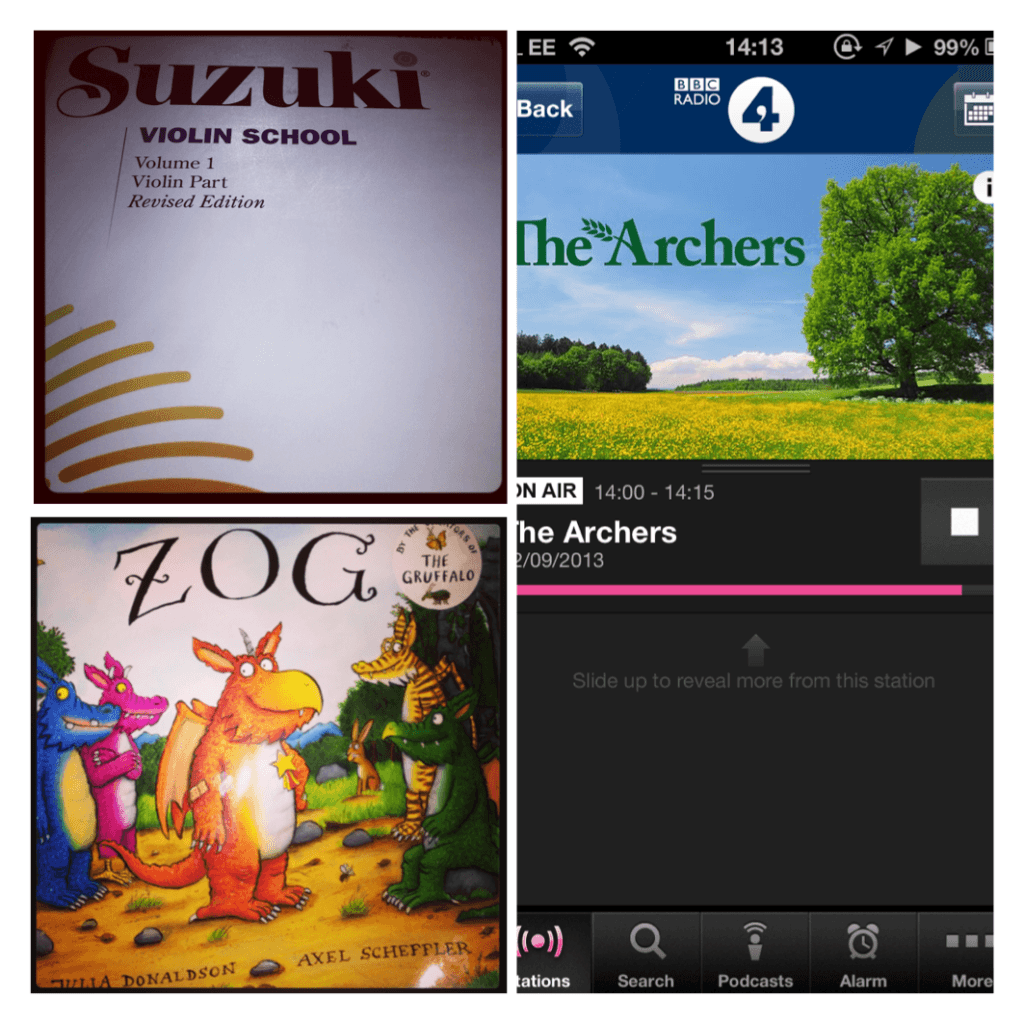 What I am eating: (or not, in the case of the brownies, I had one tiny bite, they were divine, a lovely friend of mine bakes for our toddler music group, these brownies all vanished in short order)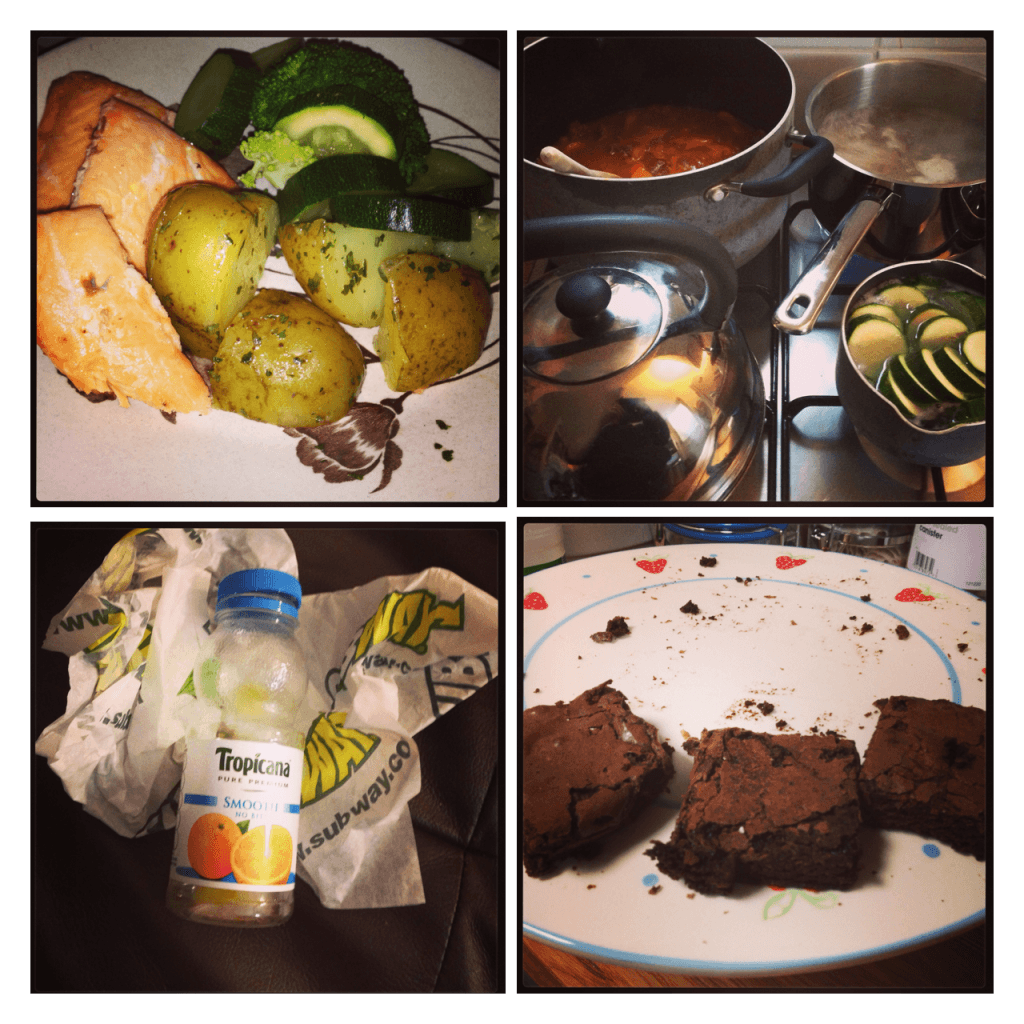 I also had a take away breakfast from Subway this week, which isn't a wonderful choice nutrition wise, but it was one of those days and it was a plain egg roll, so it wasn't too bad. Am also trying to up my intake of oily fish, as part of a healthier eating plan. Salmon goes down well with all members of the Mad House, cats too!
That's our week. Don't forget to link up with Make Do and Push for her weekly blog hop.