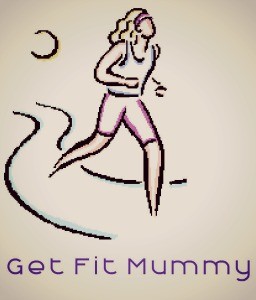 This week has been interesting. I am slowly adjusting to being at work, and trying to juggle everything, in our lives, whilst attempting to maintain a healthy eating plan and add in some exercise. It's a bit of a balancing act, and I am not sure if I have got it right yet. One marvellous thing about working, is the running around I do. Three days a week I walk between 3-4 miles, according to the fitbug.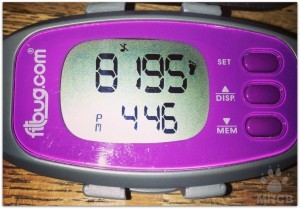 I have lost 1.5lb, and people who don't read my blog or know I am on a get fit/lose weight regime have commented on the fact that I have lost a bit of weight which has helped to motivate me.
I am discovering two things. I really struggle to eat breakfast at what most people would consider "normal" breakfast time and sugar, really, really doesn't like me.
I don't want to or seem to need to eat a meal first thing, and actually find that if I do eat, at say 8am, I am ravenously hungry 2 hours later. If I wait until 10:30/11am, and then eat a meal with protein, carbs etc, I can manage with a small snack in the afternoon, and then a normal supper. My friend Sarah pointed out that it's possible my body may be fasting too long and then hoarding energy, which won't help with my weight loss, so I am trying to have some protein first thing, by adding protein powder to my smoothie, which does seem to help. Drinking those, is the only thing that works for me in the mornings. I have considered ready made protein drinks and shakes, etc, but I am not a fan of diet drinks/meal replacement. I will be blogging more on that next week.
Sugar, ah, sugar. The stuff in cakes, biscuits, drinks, snacks, chocolate… I really feel so much better in myself if I avoid the stuff, and I have noticed that if I have a sugary snack, I often have what might be called a crash, after feeling the sugar give me a boost. This is the only way I can describe it. I AM NOT diabetic, or pre diabetic before anyone says anything. I have had my blood sugars checked before, and have no issues. I can eat carbohydrates and not have any issues. I think I just don't need to eat sugary snacks or rely on them to give me an energy boost. If I eat a handful of nuts, or a banana, or a rice cake with some peanut butter, it feels like a better snack option and I don't get the "high" then crash" that I would with a chocolate bar, or a cake.
So, with that in mind, I carry on. If I have carbohydrate foods like bread or pasta, I have them once a day, and have cut my portion sizes by a 3rd, and our fridge is stashed with loads of vegetables and fruits which I am feeding myself and the family.
One more piece of good news, was being told by the physiotherapist, that I could start running, very slowly and gently, as long as my ankle and knee will tolerate it, so with that in mind…
My goals this week:
start running, with a gentle walk jog session. I have downloaded 0-5k and am going to try that and see if that works for me. It has warm up exercises and cool down stretches etc, so I am hoping it will be a useful app. I am going to do two sessions this week and see how I manage with the ankle and knee and getting used to doing proper exercise again.
Swim on Thursday afternoon. I will be able to keep up with the old ladies who swim so fast, one day.
get a new swimming costume. I have had my current one since I got pregnant with Emily, time for a new one. I may look into one of those suck it all in, make you look sleek ones, if I am feeling brave enough.
So, that's my week. I would love it if you wanted to join up with the blog hop. Click on the link up below to add your weight loss/get fit posts or updates, and grab the button, and feel free to share. We use #GetFitMummy on Twitter and Instagram and we also have a Facebook group, if you wanted to join, please e-mail me.
Have a great week. I will be jogging whatever the weather! 🙂