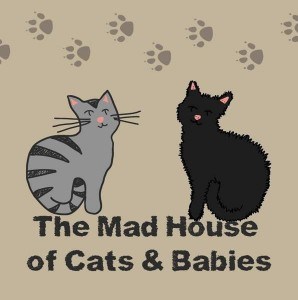 I was chatting to someone at the parent/toddler group I run, and I happened to mention that I wrote a blog, mostly about parenting and family life, and she smiled politely, and said "oh, are you another one of those Mummy bloggers, pretending life is perfect, putting us all to shame, and telling us all how it all really should be done?"
I laughed, and told her to go and read the blog, and tell me if she thought that I was, trying to be that, and if she comes back and tells me I am, then I will be making some SERIOUS changes round here.
After a year of blogging, and putting a lot of heart, soul, and sometimes tears, into this blog, I wanted to share something of what this blog is and is not, and what I want it to be.
This blog is NOT a perfect parenting blog, and I don't blog with the view to telling other parents how to do things, or making judgements on other families and their parenting. In fact, I have often asked for support and advice on my blog, or shared things that would definitely tell my readers that I am far from a perfect parent, and never will be (there is no such thing, anyone who thinks there is, is sadly deceived)
Anything I write about, or share on, is because it works for our family. We have had our share of parenting woes, with Small Boy's sleep in particular, and I have been honest about our struggles, and about various health issues I have to live with, myself. I am passionate about many things, because they fitted our family and worked for us, but what I have chosen to do, and what I blog about are simply sharing, and not preaching. If,  for example, someone reads my blog and decides they want to give cloth nappies a try, then that's great. If, someone reads my blog and thinks I am a total nutter for adding more to my daily workload by washing nappies, and prefers disposable nappies, that's also great. We all make many choices for our families, and it isn't my place to tell anyone what to do. I love offering support, ideas and advice, but I will never tell someone "you MUST do this, it's the only/better way" with the view to implying that I am a better parent than them. The way I see it, parenting is a tough job, and trying to juggle everything is very challenging, and we should all support and help each other, and be able to handle people doing things differently from ourselves and to respect that we don't all see things the same way and that every family is individual and what works for mine, may not work for another, and what works for my best friend, wouldn't work for us.
I want this blog to be an honest, open, humorous, and welcoming place. I occasionally may blog about something that may not sit well with someone, but I am always open to being corrected or having an alternative opinion to mine offered. I want to share the ups and downs of parenting, and hopefully share with others as I go. If what I write is helpful to someone, or even to a few people, then that makes me happy, but in reality, this blog is really a journal of our life, and my thoughts and opinions.
So, that's my hope for this blog, and so far, I think I have got it mostly right. Lets all work together, share, and support, and hopefully we can laugh as we go. If I have learned one thing, with this parenting malarkey, it's that you definitely need a sense of humour and that if you can laugh at yourself, you can handle things far better.
Thanks for reading. Normal service will resume tomorrow with Ranty Friday!