It's been a really crazy week, with so much going on, work, school, meet the teacher meetings, violin lessons, steam cleaning everything in site (I look like an extra from Ghost Busters according to LSH) birthday parties, visits to the vet for certain feline members of the household, oh yes, and in case you hadn't heard, iPhone upgraded it's systems to iOS7. The verdict is still out here as to if I like it or not.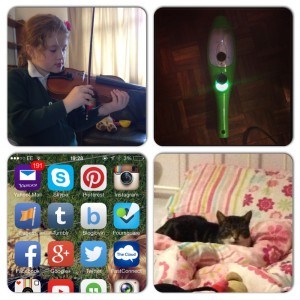 What we've been up to: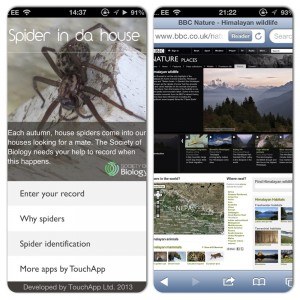 We downloaded the Spider App, to collect and send data to the Society of Biology, for their research into what spiders are around in the UK. I am not overly fond of the eight legged beasties, but I can handle them, and we have been noting, photographing and sending the data. The really big ones come in to do spider frisky things, as the weather gets cold and houses warm up, then go outside again to curl up and sleep for the winter. We scoop them up into a wine glass and release them.
We are also doing some research into what animals live in the Himalayas for Big Girl's homework this week. Thank goodness for the internet, is all I can say, because my answer of "Yaks and Yetis" probably wasn't what her teacher was looking for! 😉
What we're eating: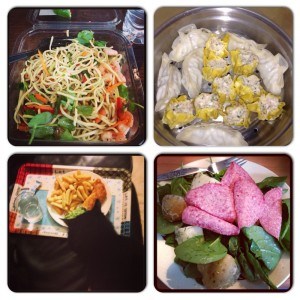 We treated ourselves to take away fish and chips the other evening. As you can see, I almost lost mine to a cat! I also love dim sum, and am still loading up with lots of fresh fruit, salad and veggies as part of my #getfitmummy campaign.
What we're watching: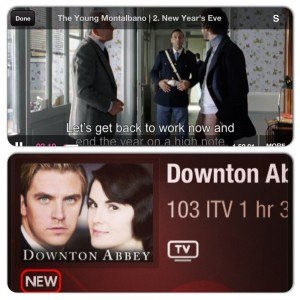 HOORAY! Downton Abbey is back on this Sunday night, but after last season's rather dramatic ending (I can't say more, my in-laws haven't watched it yet) I am bit nervous. I hope they make this series a bit less fraught and tear inducing!
I love detective drama, and have discovered the Young Inspector Montalbano, which is an Italian detective series, subtitled, a cross between Midsommer Murders and Poirot (although he's definitely not a Hercule 😉 !)  LSH thinks it's hilarious that I will watch TV in Italian, I reckon it's improving my vocabulary.
So that's our week. Don't forget to click on the linky for more lovely photos at Make Do and Push, and you can find more of our photos from Instagram.