Last week was long, and quite stressful, I have struggled to keep up with the blog, as well as everything else. Big Girl offered to write all about Jasper, the Cat, as it was his 2nd birthday this weekend, so I took her up on it. She dictated, I typed, she then edits! She's quite a demanding blogger!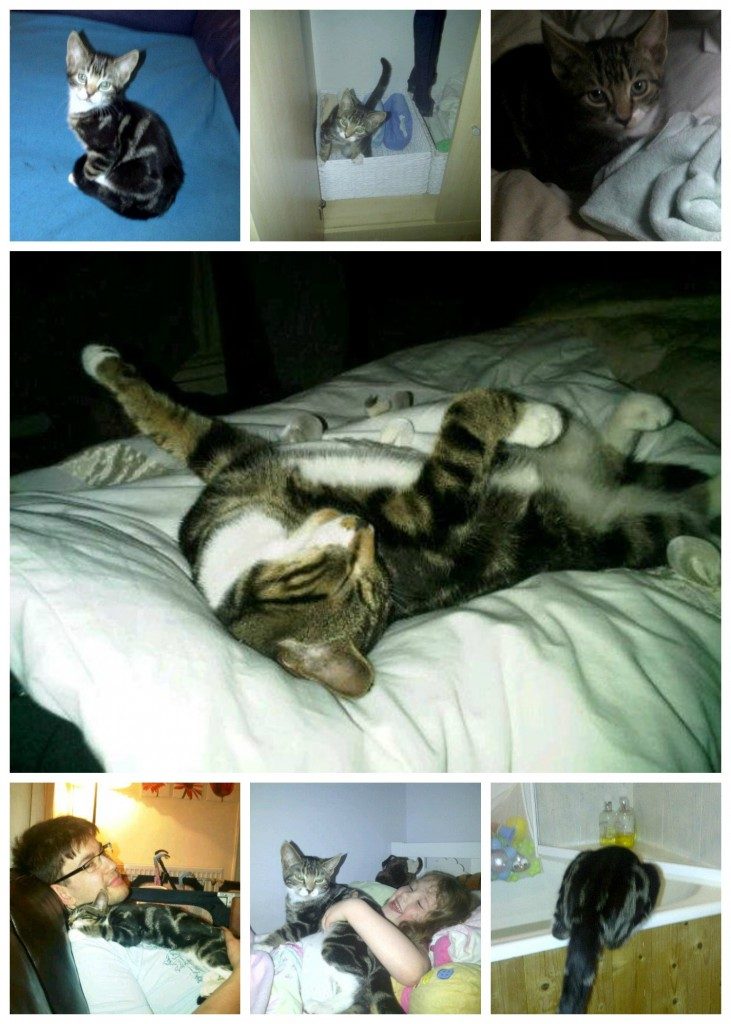 This is my cat called Jasper. He has just had his birthday and he turned two.
We got him, when he was a tiny kitten, he was my Christmas present.
Jasper is my very special cat and he likes to sleep on my bed. Sometimes my little brother scares him away. Sometimes Jasper is playful and sometimes he is cuddly.
Jasper is very noisy and is always hungry. My Mummy calls him a dustbin. He likes to eat ham sandwiches and macaroni cheese.
He likes to chase mice, and sometimes brings back big birds he has caught. Mummy doesn't like this, but I think he is very clever. He also likes to get in the bath, and paddle, when I pull the plug out.
Happy Birthday Jasper.
Linked up with Magic Moments at the Oliver's Mad House