Look, the animals have taken over the blog, again this week. I have to confess, it's been a bit pants still this week, I am tired and was scrabbling for a funny, or at least clever photo, and failed.
So, you have Albert. Named so, by Small Boy (I have no idea where he got the name from) he is the newest, youngest and smallest (less than 1cm) resident of the Mad House. Small Boy has taken him on as "my teeny fish" and keeps trying to feed him, he won't be teeny for long at this rate.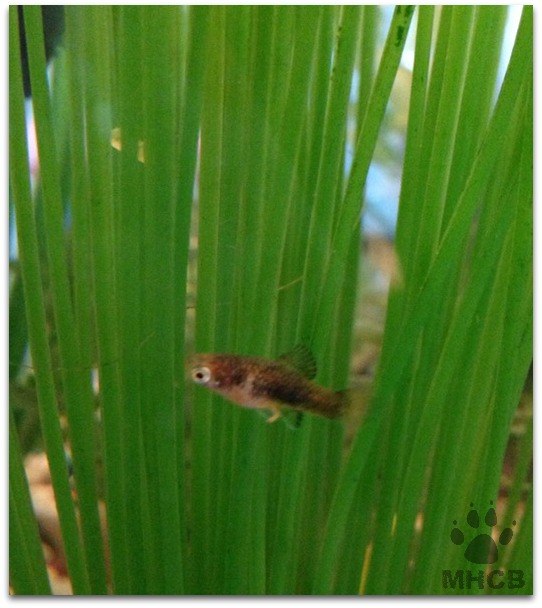 Show him some love, and give him a fishy Sat Cap (or not, I let you use your skills!)
Then head on over to Mammasaurus and see the other SatCaps. Click on the button to find them!
Mammasaurus – Saturday is Caption Day!
Enjoy your weekend