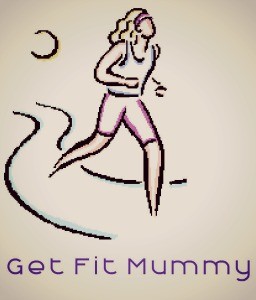 Last week, I had a bit of a whine and a moan, after a not particularly good week of diet, lack of exercise and tending to my sick family.
This week has been MUCH better. I have managed to loose 1lb, and feel like I am getting back into my routine, and making use of the FitBug and it's app, and I also managed one run. I have signed up for some Pilates classes, at our local YMCA but can't start until they have a space for me, hopefully in November, so I guess I had better dig out the DVDs and do some at home. This will amuse and entertain LSH and the children, who like to either laugh at me, or join in, not much exercise gets done. I think I may have to get up really early, and try to do it while the household is still asleep. Wish me luck with that one.
I have written previously, about my struggles with eating breakfast, and that I hate eating first thing, and actually feel quite nauseous if I make myself eat even something simple and protein based. My smoothie machine is broken (I actually almost cried) and I am waiting for it's replacement to arrive, which should help, but on the days when I am working, I don't have "time" to make breakfast, before I go off on the school run and then to my groups, so I often find making sure I eat something sensible at about 10am, when I want to eat, quite challenging. Protein bars are something I am considering, but to be honest, I either find them tasteless or two sweet and sickly. I would love some suggestions and ideas if anyone has any. Nothing dairy based, or complicated and nothing with artificial sweeteners in. (I know, I am picky)
So, next week, I want to be able to try to run 2-3 times, and aim for a goal of 2lb lost and I would like to try to make sure I am eating a "breakfast" at a time that works for me, and that is healthy and filling. Pretty simple goals, I know, but I have a busy week, and am juggling a lot at the moment, so simple is a must.
I really enjoyed reading the linked up posts from last week, and hearing how well some of you are doing as we share on Twitter. Please feel free to link up, grab the button and share. We use the hashtag #getfitmummy and we also have a private Facebook group if you would like to join us. Just mail me and I can invite you.
Have a good week. Wish me luck with the Pilates! 🙂