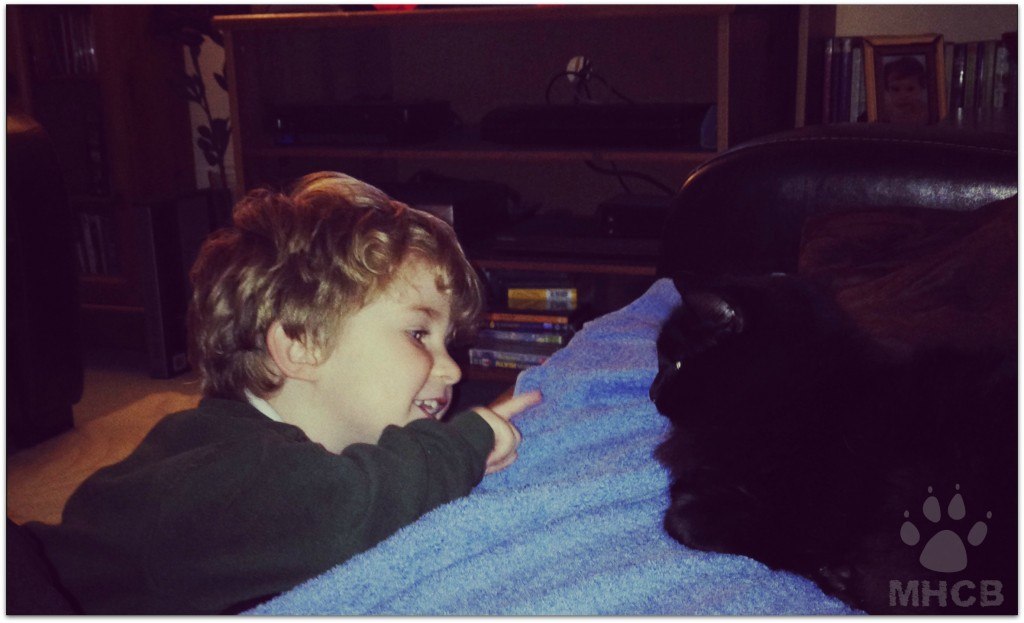 I  have been a bit off grid this week, recovering from this really vile flu lurgy. I am up and about, but still feel very washed out and weak and the blog has been neglected. Normal service will be resuming next week, I promise. In the mean time, the cats and children have taken over again. Small Boy was trying to count Layla's whiskers. She was less than amused. I am sure you could caption something to put in a speech bubble between the two of them, in this little scene?
Then head on over to Mammasaurus's blog and see some other fab Sat Caps!
Mammasaurus – Saturday is Caption Day!