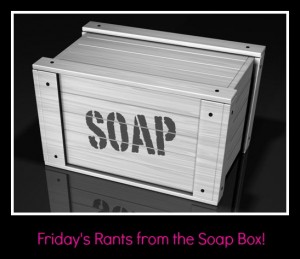 This week, I have an eight legged creature in my sights. In fact, it would seem, according to the media, we should all have this particular one in our sights, and we should all be freaking out, running screaming and terrified…
It would seem that the False Widow Spider, has suddenly gained media notoriety. They have been in the UK, mostly on the South Devon Coast for nearly 150 years, arriving here probably in fruit crates from places where bananas are imported. They look similar to their more lethal cousin the Black Widow spider and can, if frightened, or disturbed, bite, and in a VERY small number of cases, this bite can prove nasty for it's victim, similar to the reaction to that of a bee or wasp sting, and some people may need medical treatment if bitten.
The media would have us believe that this spider is about to take over the country, kill or maim us all and I am sure the arachnaphobics amongst us are petrified and given the headlines, I don't blame them.
"False widow spider bite left Grandfather fighting for life"
"False widow spider outbreak closes school"
"False widow spider found in living room in Berkshire"
and so on…
In all seriousness, there is actually no record of anyone ever dying from a false widow spider bite and they have been in the UK for 150 years. They may be moving to other areas of the country because of climate change so we may see more of them, but you know what folks? People are DYING in droves in the Middle East, hundreds of families in Scotland could lose their incomes and livelihoods if the Grangemouth Refinery closes, our NHS is virtually on the verge of collapse in some parts of the country, and yet the media wants us all screaming in fear because of spider the size of a 50 pence piece? A bit of a reality check is needed. The likely hood of being bitten by one, is so slim, and they are shy, reclusive and wont attack unless threatened. Why are we all so hysterical?
I personally, am badly allergic to bee and wasp stings. If stung, I react quite quickly and it can be serious. I manage to live my life quite happily, and whilst I don't love wasps and don't want to be stung, I don't live in fear, or freak out when there is one near me.
We need to get a grip folks. It's ONLY a spider. LSH is from South Africa, where there are some really nasty specimens that can kill, I have friends in Australia and the US who are laughing at the media frenzy over this, because they live with spiders that are lethal.
I have added a picture of this much maligned creature, below, I will put it after Mummy Barrow's button, because I do respect those who have a real fear of spiders, so don't click further than that if you don't want to see it. Click on the button to see more rants though and have a good weekend!

What's all the fuss about??