This is an old photo, taken in Thailand. I was teasing my Dad that he was sidelining as a snake charmer, instead of his real job (although, one could argue that there is probably a lot of snake charming and handling of difficult people needed in the job he actually did, I am sure he would agree)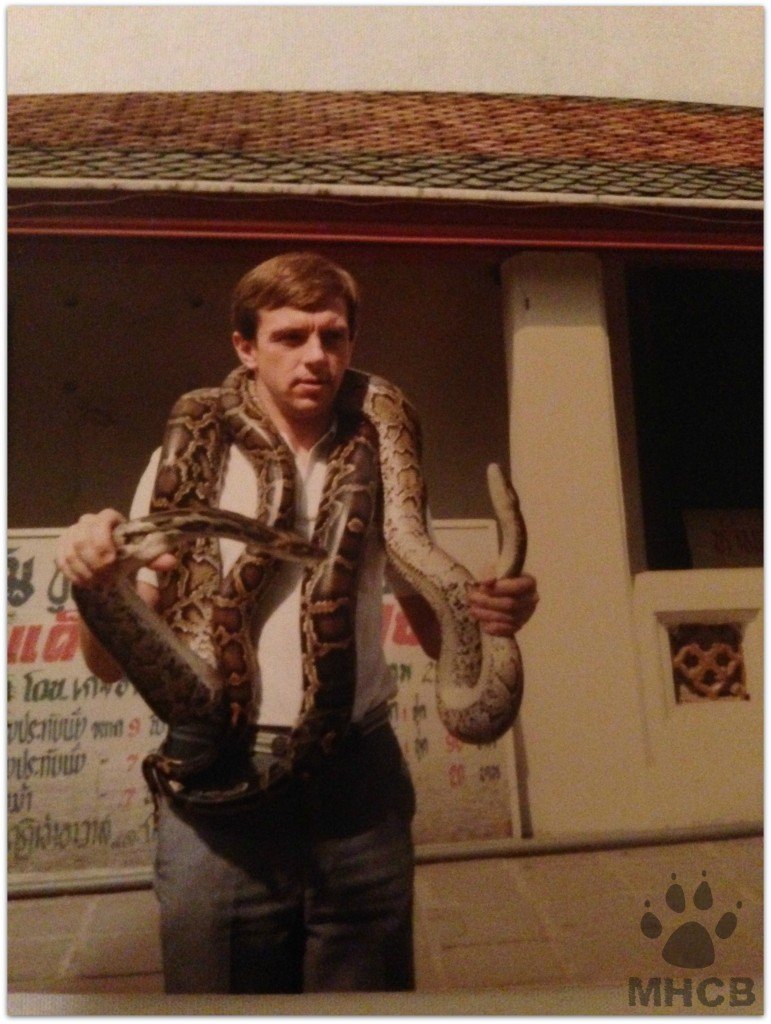 So, Sat Cap this snakey snap?
Then don't forget to click and go check out the other splendid Sat Caps at Mammasaurus's blog!
Mammasaurus – Saturday is Caption Day!