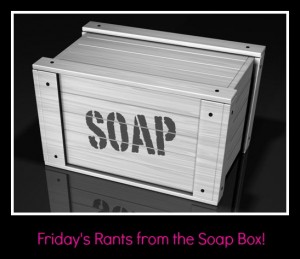 Welcome to my Friday's Rants from the Soap Box in my Living Room. A small space in the week where I can have a chunter about things that have made me twitch with annoyance or made me question if the world has gone mad or not….
I also linked up with MummyBarrow for her Ranty Friday. You can find her blog and link up if you'd like to join in. A good rant can be therapeutic. Click on the link at the end to join in!
This week, my Friday rant is very short, very simple and as I am slowly becoming more disenchanted with Facebook, generally, and realising the error of my own ways, in terms of what's right and what's wrong…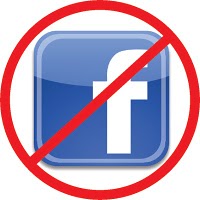 Folks, if you don't have the courage or gumption to say something to someone to their actual face, if they were in front of you, don't use Facebook as a front, because you can hide behind a computer screen.
Don't do stuff or say stuff on social media, that you don't have the guts to say or do in real life, frankly. Hiding behind a screen is cowardly and pathetic.
That is all!
Have a good weekend and don't forget to link up to MummyBarrow's Ranty Friday by clicking on the link. She's got a good one on cyclists today!