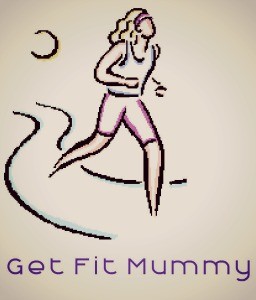 I have neglected both the blog, and Get Fit Mummy, in general, for the past couple of weeks. I have had a type A Influenza, which has been nasty (don't make jokes about flu folks, when you get it for real it is really, really awful) and literally wiped me out. I am almost better, just very tired and washed out now, as I end week 3 of getting over it. I am trying to boost my immune system with some multi vitamins, extra zinc and vit C and also some probiotics and eating lots of salads, and fresh fruit and veg. I have also been eating lots of Thai food with chilli and garlic in it, I figure it has been helping to kill of the lurgies. I totally went off coffee and my sweet tooth has disappeared, which is not a bad thing. Let's see if it lasts.
When I went to the doctors to have some tests to see what was actually wrong with me (they weren't sure if I had bronchitis, or pneumonia, thankfully it was just bronchitis, that was bad enough) I told my GP I thought I had lost some weight, and she let me use her scales. My trousers have literally been falling off me, and my watch strap has loosened. I lost 7lb in the first two weeks of being ill, and a further 2lb this week. No wonder my clothes have been so loose. Not an ideal way to loose weight, at all. I am slowly working back to normal eating habits, and will start running again next week, so back to my better regime.
I am not going to do the Get Fit Mummy Linky this week, but start again next week, as I am still trying to catch up and get things back to normal. I plan to launch again next week, and do some promoting on FB and Twitter, and hopefully get lots of people linking up and supporting each other.
That's my update. Hopefully we can link up next week and share goals and weight loss stories.