LSH and I decided a while ago, that with Small Boy now sleeping better, and handling life more easily post grommet insertion, that it would be lovely if we could have a weekend away, just for us. We haven't been away, alone, since before we got pregnant with said Small Boy, which is nearly 4 years. I haven't felt ready to leave him, and he wasn't ready to be left, up until recently.
We are very fortunate to have my Dad, aka Grandad Ian around at the moment, although he is off on his travels at the end of the month again, so we asked him if he would babysit the children, for the weekend so we could go away. He agreed, we booked a hotel, and were looking forward to it.
Sadly, the nastiest of flu lurgies invaded our home this past month, first the children, who got over it very fast, then LSH, who was sick for two weeks, then me, and I think because my immune system is a little lower due to my psoriatic arthritis, I was hit even harder. It has taken nearly 3 weeks for me to feel almost normal, but I really didn't want to be in a hotel, in a strange bed, whilst still not fully feeling myself, so it looked like the weekend would be cancelled. We were pretty sad about the whole thing. We have had a fairly tough year, one way or another, and this was our much awaited treat to cheer us up.
But, as I like to say, when life hands you lemons, slice them up, and make a strong Gin & Tonic, drink up and move on…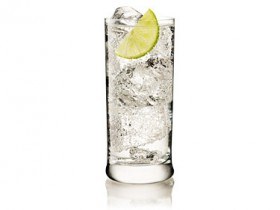 We decided, after consultation with Grandad that the children would still go to his house, and we would just have a weekend alone at home. I could rest, and sleep, and we could try and catch up on some things that have been dropped or gone down the priority list, when we were both unwell.  We dropped the children off, came home, napped, tidied the house, pottered about, then managed a walk to the local pub, for a really simple but nice meal, then home, for more sleep, and we both slept in the next morning.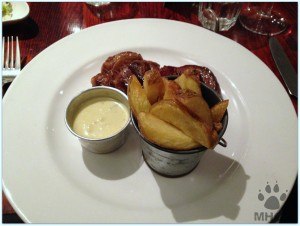 (our dinner, at the local pub, simple but delicious) 
When my Dad sent me an SMS, to inform me that the children slept until 7:45am, I was pleased, partly because I was hoping he wouldn't have to be dragged out of bed to watch CBeebies at 6am, but also that the children had slept well too. Makes life easier all round, really.
We really needed the time out. Marriage and parenting are hard work, and I am a firm believer that maintaining a healthy relationship with your other half, helps you to be a better parent, if that makes sense? For us to be able to just have some time alone, to talk about things, (we did talk about non child/parenting stuff, too, which was wonderful) to just be together, and be able to do things that we normally have to juggle with small children in the mix, in a timely and calm fashion, and get them done properly was also very therapeutic for me. I struggle with juggling parenting, work, home, blogging, admin jobs and all that stuff, and trying to get it all done, and we have a long list of "to-do's" some of which got ticked off this weekend whilst the children were having fun with Grandad, and I feel better for it.
We all had a lovely weekend, we missed the children (well Layla didn't, but that isn't a surprise) but they had a brilliant time with Grandad, and we were all pleased to see each other, when we went to pick them up. We are very grateful for my Dad's help. (Thanks, Dad, if you are reading this!)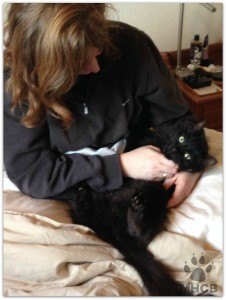 (Layla, being babied, she was so happy,  all the cuddles, no Small Humans around!)
We'll hopefully get a proper weekend away for our 13th Wedding Anniversary next spring, but until then, this last weekend, has done the job for now. A weekend alone was just what the doctor ordered!