For some reason, I have not take that many photos this week, but at least have a few, from Instagram (which is now private, but if you want to see our pics, just ask, and I can approve you, more on why, next week)
I have had a bit of a carb filled week, which has been yummy, given the colder weather. I discovered you could roast gnocchi, (thanks to Nigella) and I am still struggling with trying to make myself eat breakfast, or a meal to begin the day.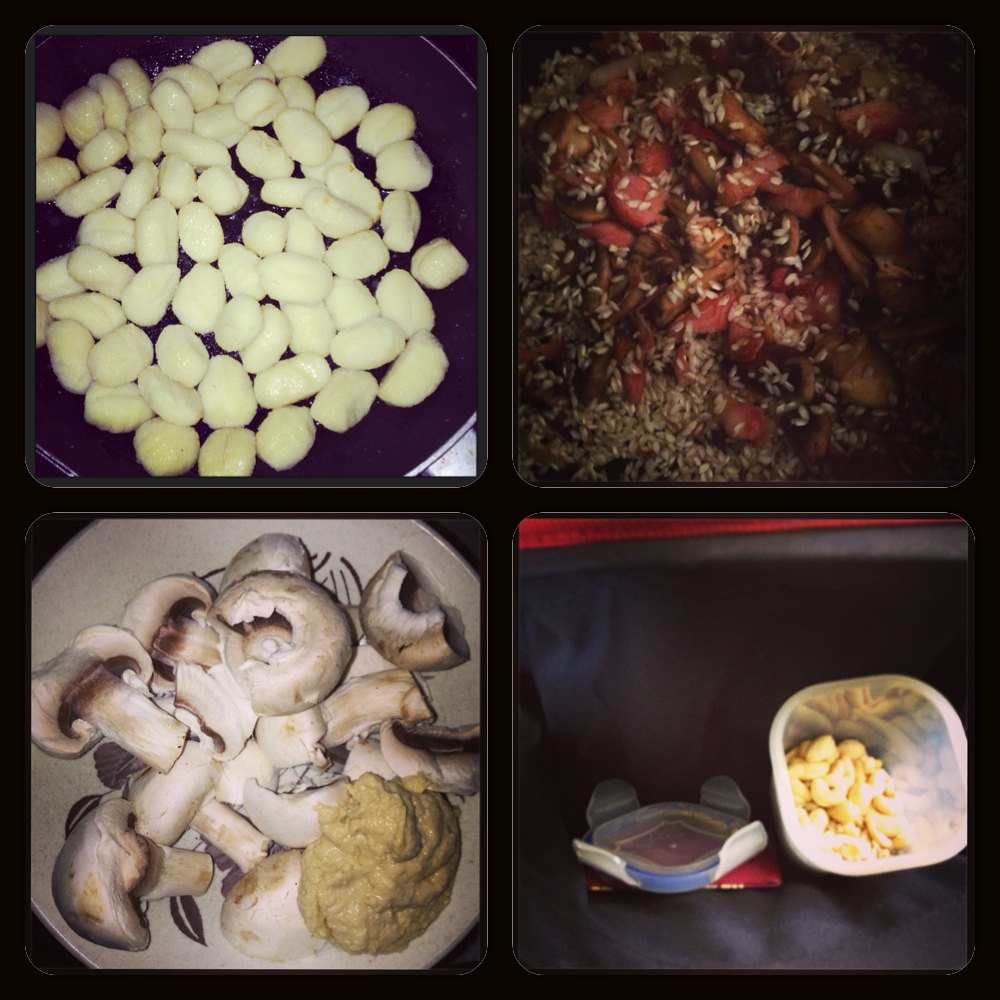 My Tumblr account turned 1 this week. I tend to use that as a faster, more random blogging spot, for things not related to family, parenting and I also rant a bit more there! 😉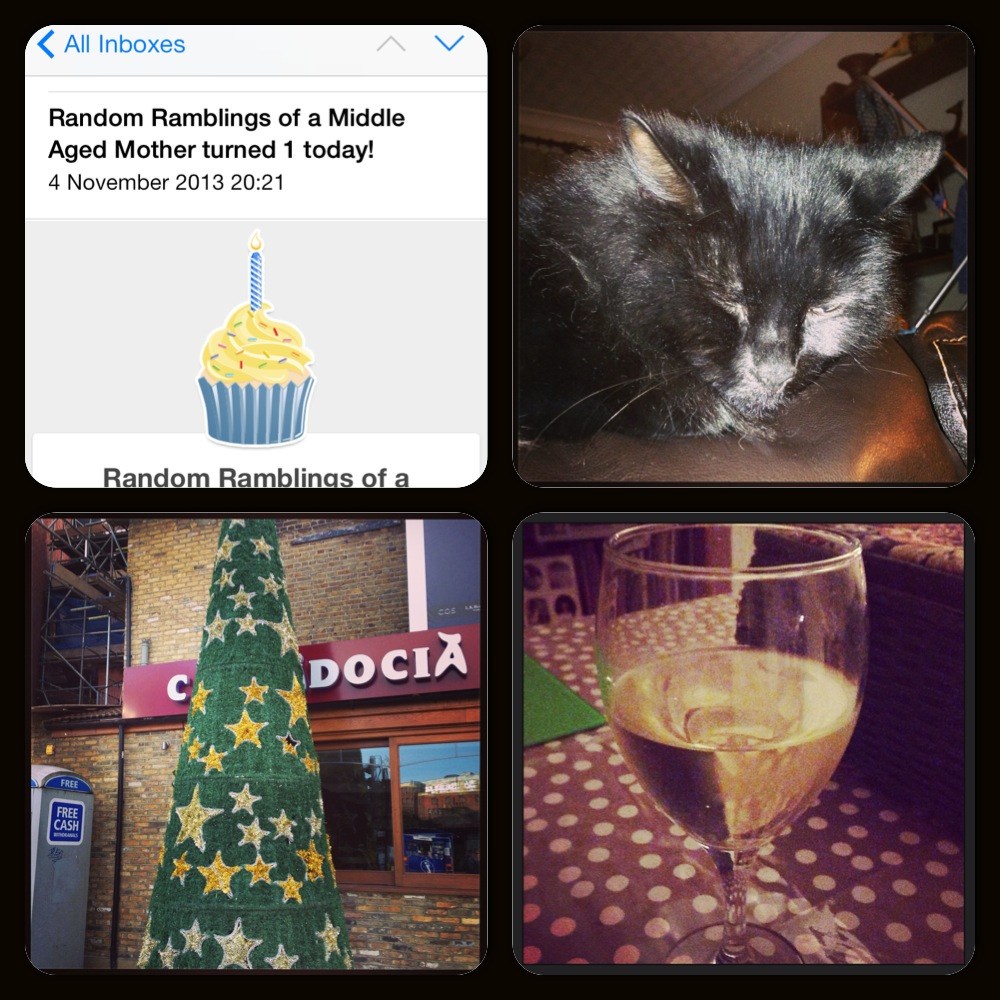 I am on a mission to find out who this hideous Christmas tree monstrosity in Kingston belongs to, it's tacky and tatty, and Kingston Council say it wasn't them, but it's a shameful attempt at Christmas decoration (still too early, I think, as well).
Layla did not like the fireworks, this week. She reacts very badly to them, and unfortunately at one point this week, was so stressed that she did "a very bad thing" (if you read Mog books to your children, you will not need any further explanation of this) and we ended up having to give her the special "kitty valium" prescribed by the vet, to keep her calm and less stressed and I needed wine after clearing up the bad thing!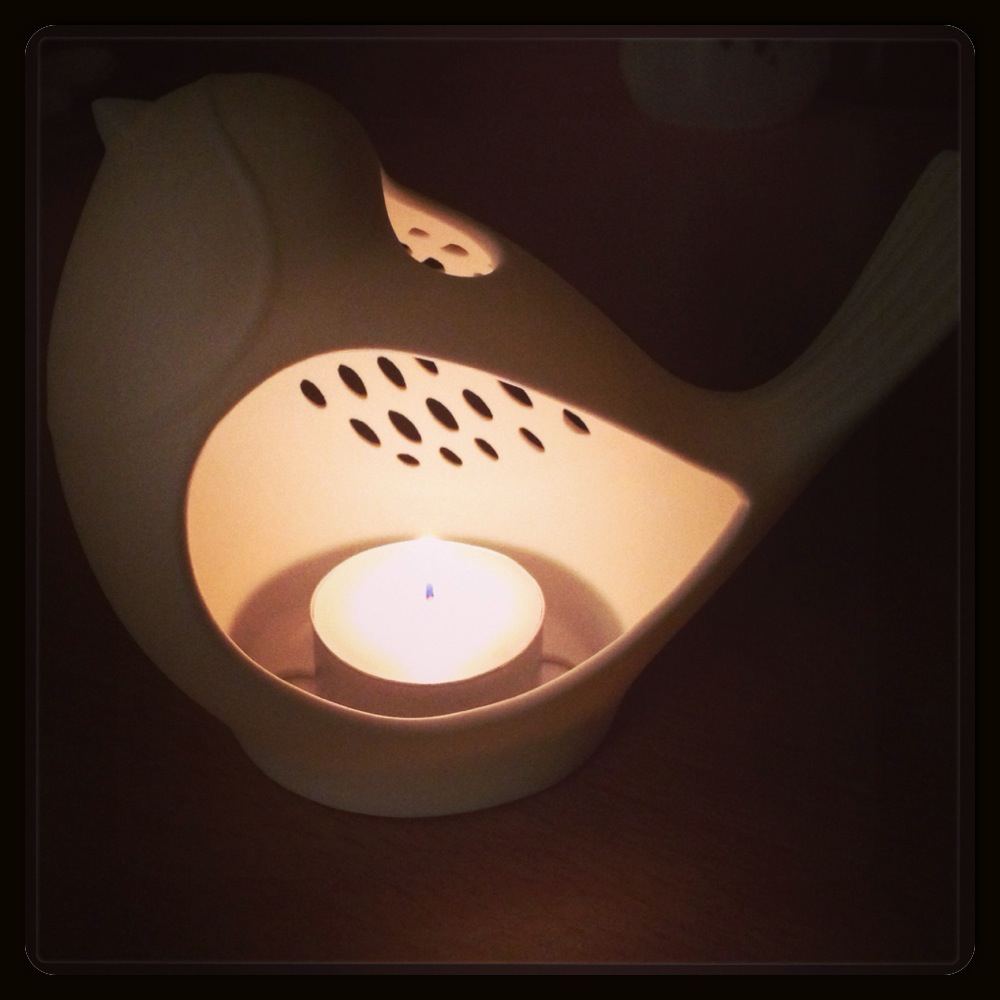 I also too part in my first "secret present swap" organised via Instagram, and received a lovely candle, with scented tea lights, this week. Such a fun thing to do!
So, that's my week, a little light on photos, but we took some great ones today, during our trip to Hamley's, for next week.
Don't forget to link up with Make Do and Push, for more photo week sharing!