So, those of you who have read this blog, or know me well, know that crafting, is, how shall I put it, a weak point for me. I love to bake, and read, and do fun things with my kids, but I frankly am very uncreative when it comes to crafts and making things, and so that's an area I generally try to avoid.
When Baker Ross contacted me, to ask me if I would like to try out some of their craft products, I actually thought, "why not?", especially as some of their items were Christmas type craft projects. The date for sending Christmas cards to family and friends abroad will be here before we know it, and I thought we could make some thing nice for our various family members in South Africa that we could post. I had heard that Baker Ross made craft items that were easy to use. So, I accepted and they sent us a lovely package of goodies.
Big Girl was most excited, because she loves, and is very good at all things crafty and creative, and when we opened the parcel, both she and Small Boy wanted to do the cards then and there, but I had to explain that we would need to plan and have time to do what we wanted to do. I think the fact that lots of shiny stickers were amongst the products was what caused Small Boy most glee, he kept asking  all week, "when can we use the sparkly Christmas stickers?"
So, after school this week, we sat down, and set out all the cards, and other items, and set about creating some rather fabulous items to send to Grandma, Grandpa and other family members.
We were sent: Blank pop up Christmas Tree cards in various colours, with envelopes, metallic pens, some stencils, and a big bag of assorted Christmas stickers and we put them to very good use.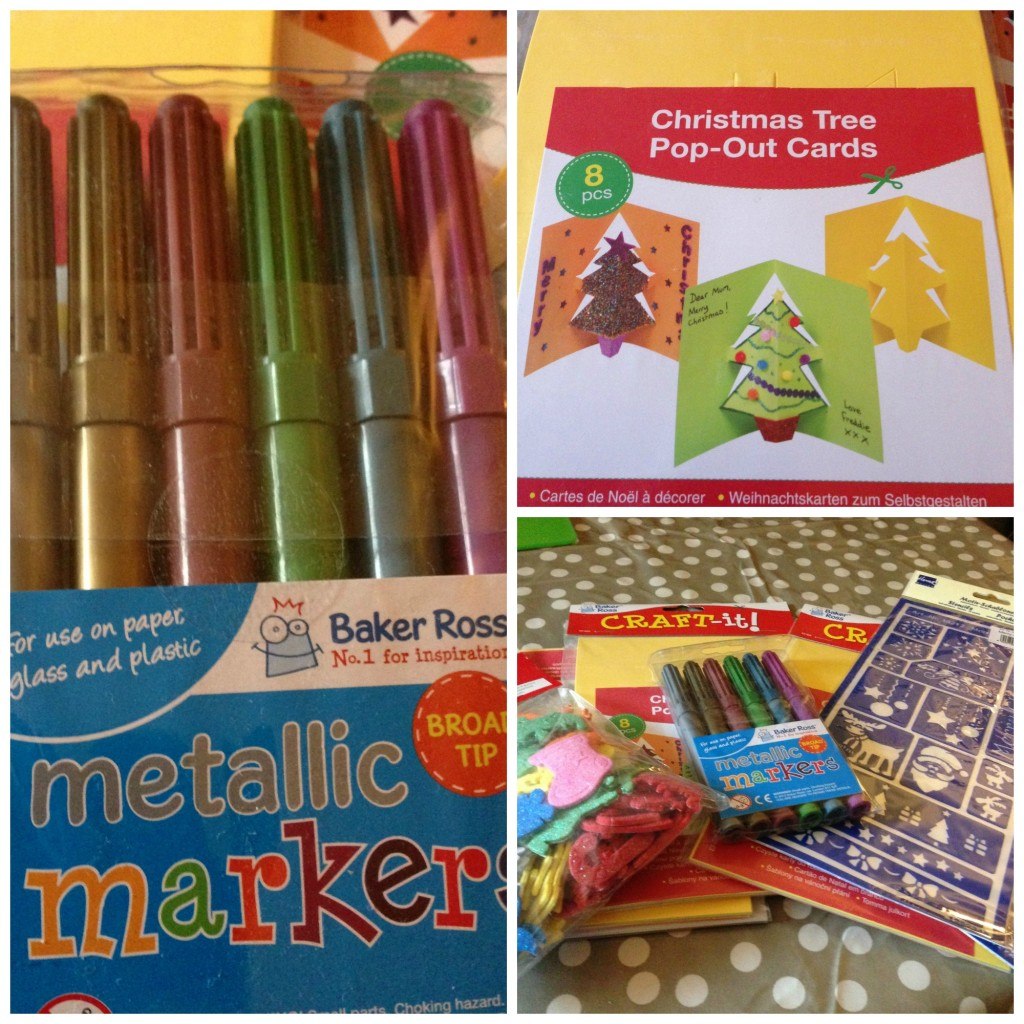 I was very impressed with how easy the stencils were to use, Small Boy, as you can see from the pictures, managed them all by himself, and they peeled of easily, and worked beautifully, because they are a thin sticky material, they stick to the card, so they don't slide or slip, and the metallic pens worked really well, the ink dried fast and didn't smudge.
The stickers were great, so many different shapes, sizes and colours, that it took the children a while to choose what they wanted. Small Boy did go a little over the top, with his sticker application, but he was very proud of his efforts and I am sure doting Grandparents will think his creation is marvellous.
Big Girl really liked the pens and stencils too, and as you can see, they really worked well, and she made lots of beautiful cards.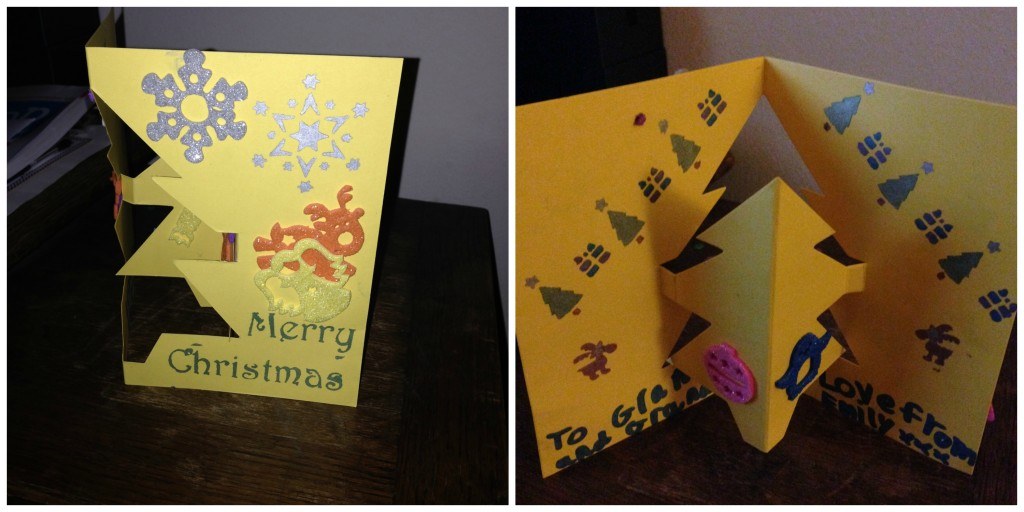 I myself, was actually really impressed by how simple and easy the activity was, and how effective our efforts looked. I made a card or two myself, and even though I am totally convinced of my own un creative ness, I must say I was pleased with what I produced.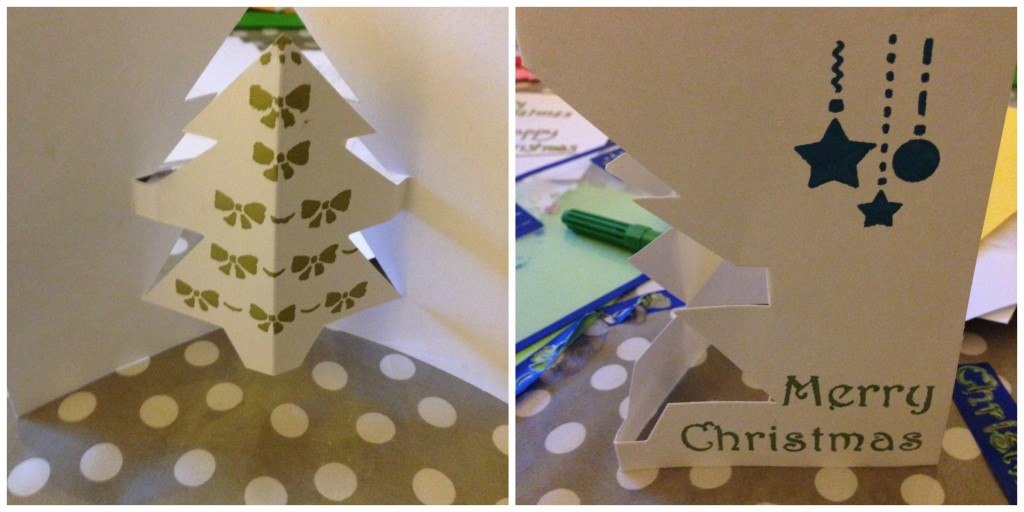 The whole activity kept the children and I busy for nearly an hour and a half, and Small Boy was so immersed in creating his cards, that he sat happily sticking and stencilling for a good hour, which was really impressive. I had expected Big Girl to enjoy it, and of course she did, but had thought he would participate for a few minutes, then get bored and loose interest.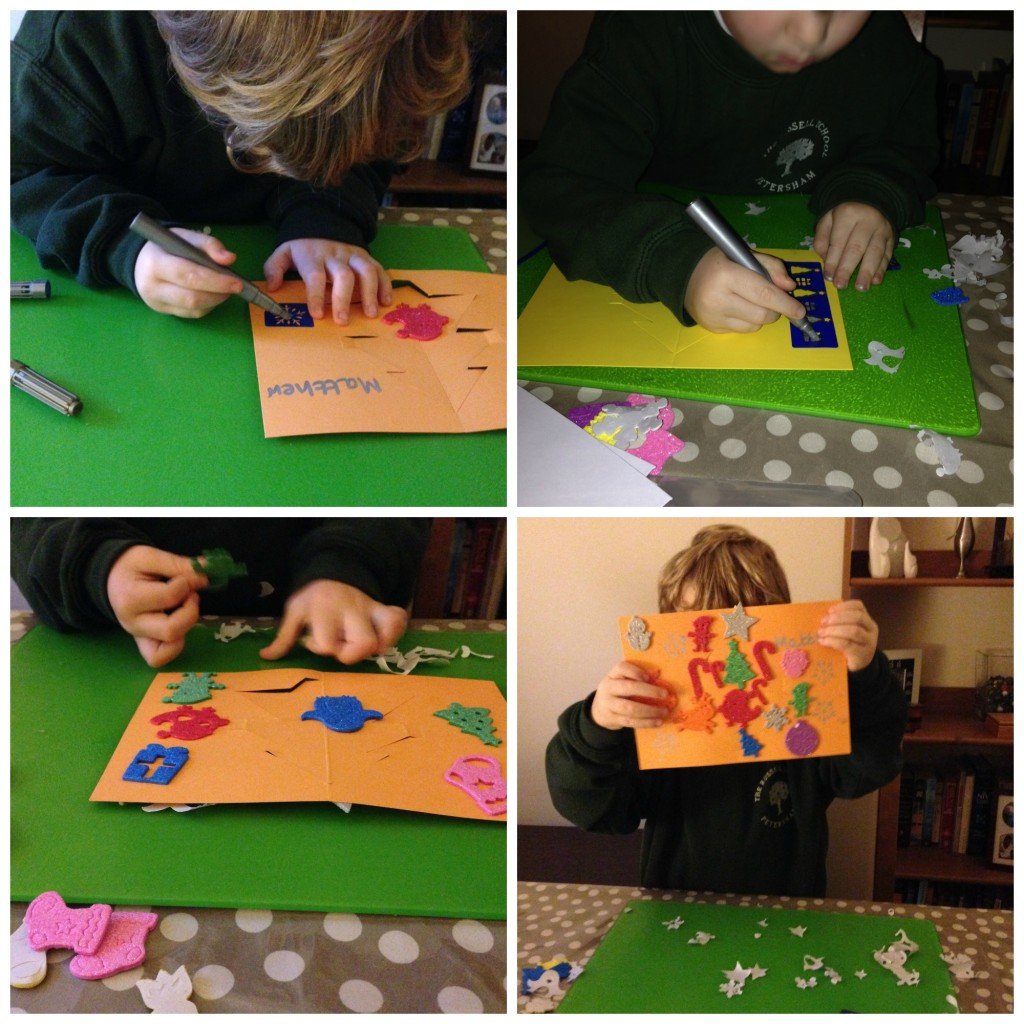 I think Baker Ross products are probably ideal for me, with not feeling confident to come up with my own ideas for crafts, from scratch, but to be able to use their products, and enjoy being creative, with the children, with great results, I would say was a winner. I have already circled a few items in the catalogue they sent, and plan to do some more crafting activities with the children, soon!
*This was a review post, we were sent items from Baker Ross, to use and review. All thoughts and opinions are our own.