He will probably be a little bit cross and embarrassed at my singing his praises on the blog and making a fuss, but because my Dad (AKA Granddad) is heading off on his travels this week, and will be away for a stretch of time, I thought I would write him a little post all of his own.
He's a brilliant Granddad, and is a very supportive, and caring Dad. He doesn't tell us what to do, in terms of our life and parenting, but he has been there to pick up a few pieces, or help to prop me or us up when we have needed it. The kids adore him, and we have been very fortunate that he has lived close enough to us, that he has been able to spend time with the children, and he is a very hands on Granddad, as I have blogged about before. He is also regarded as the eternal source of bags of chocolate buttons. I will have to get a stash to keep up the tradition while he is away!
I am setting up our video calling account, so the children and I can call him, on the other side of the world, and I am very grateful for social media and e-mail. We are setting up a secure e-mail address so Big Girl can send him news and he can send photos to her from where he is. He will be away for the winter, and back for the summer. Warmer climbs seem so tempting, I am considering piling us all in a suitcase and seeing if we can sneak in his baggage allowance.
So, Granddad, we will miss you, we are slightly jealous you get a warm Christmas this year, and the children have said they want chocolate buttons for each day you are away (I am not sure about that one 😉 ) and we are looking forwards to postcards, e-mails and news when you get settled.
Big Girl made a special note to go away. I did cry, when she showed it to me. I think being a parent definitely makes you more emotional!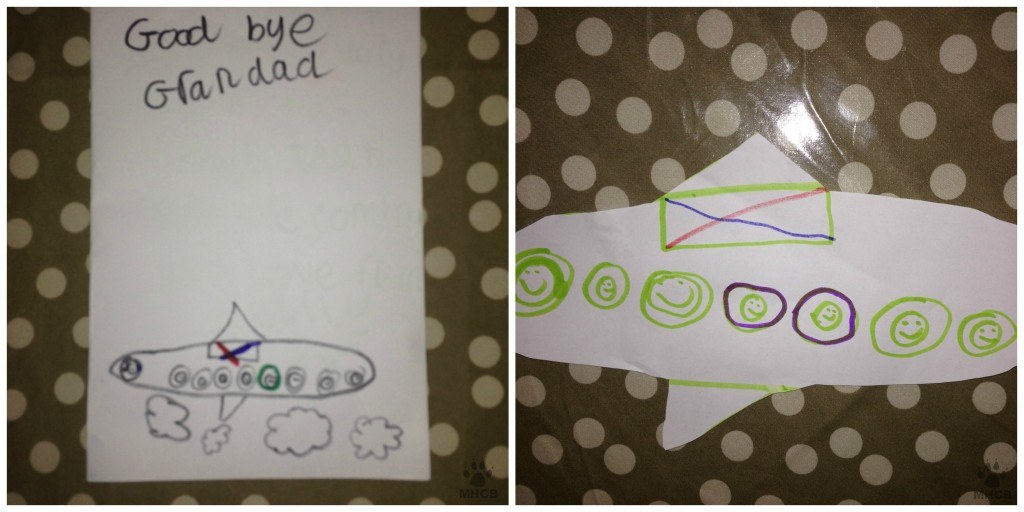 Safe Travels, Granddad, we will see you in the Spring!
Sharing this with Magic Moments, from the Oliver's Mad House…