The weeks are flying by. I cannot actually believe it is now actually December. Our tree and decorations are in progress. I am trying to persuade LSH to let me get some ornaments that light up for the front garden, he is not that keen, but the children and I will keep trying!
This week has been a bit emotional and also very busy. My Dad left for his travels this week, and won't be back until well into next Spring but we used Google Hangouts with a fair amount of success today to chat to him, so we are coping so far. We miss him but I am glad he can enjoy travelling and the time will fly until he is back.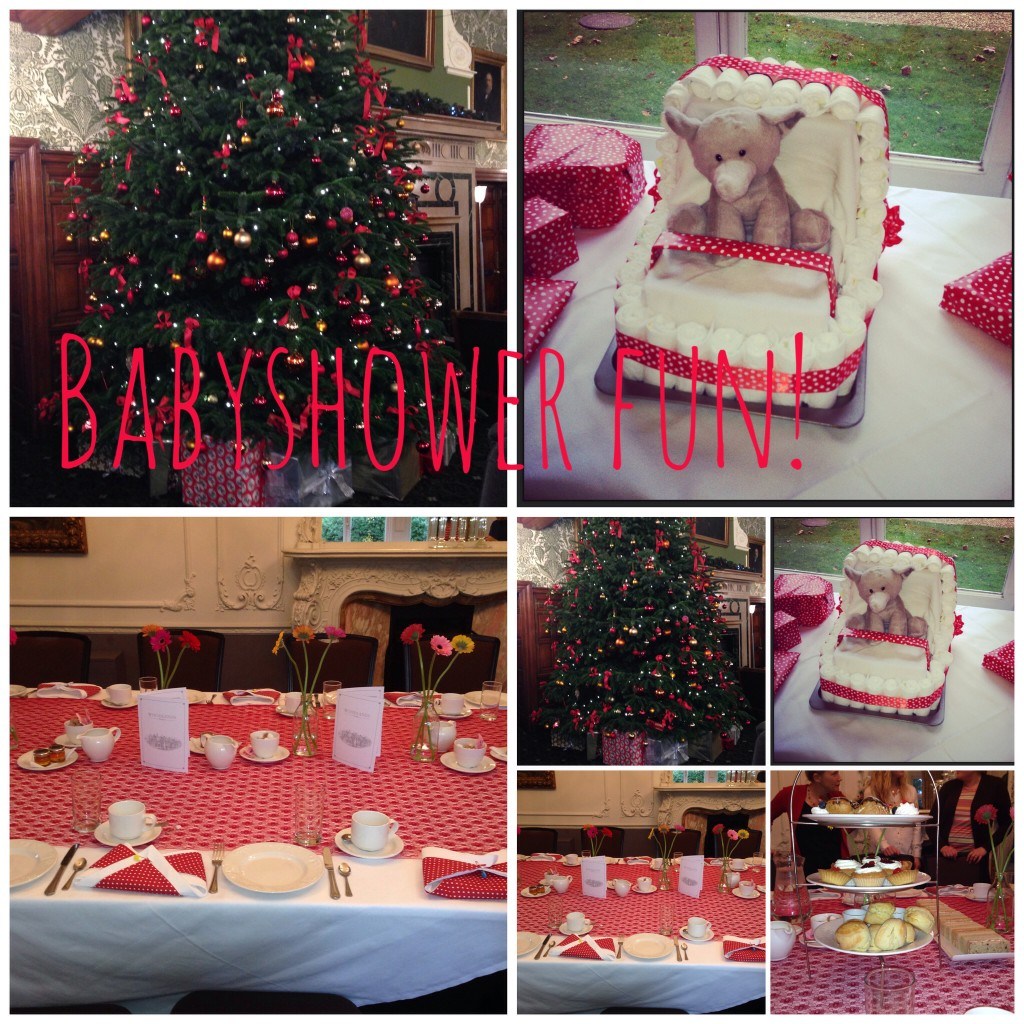 I was invited to a lovely baby-shower, which was hosted in a very swish hotel, in Surrey, we had fun, the recipient of the shower was suitably surprised, and I might be slightly more broody after seeing all the teeny tiny baby clothes and bits that go with a new baby. I also really like the Christmas tree, in the hotel, but sadly it was too small to slip into the car to take home!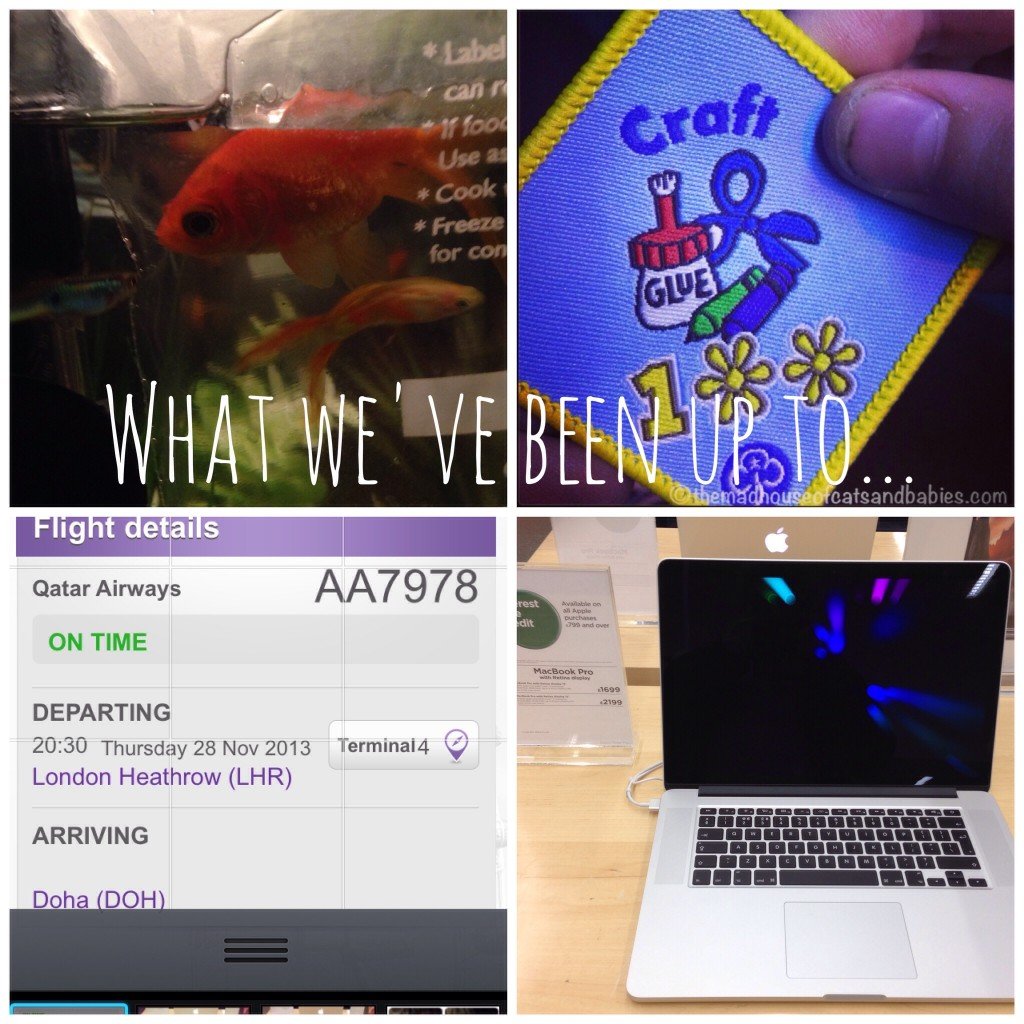 I bought a new laptop for work. Whilst I was waiting, I got a chance to play with the new Mac Book Pro. I have to say, I am not one for dreaming about new technology, but if I had a spare £2500 lying around, I think I would happioly part with it, for this. It is a beautiful piece of computer kit.
My dad left for his travels, we were sad, but we know he is having a good time, and will be back in the late Spring next year, for the summer, so it's not been too hard so far. We have adopted his goldfish, who has been named Father Christmas, by Small Boy. Technically he isn't a good fit for our tank, but he seems to have settled in, taken over and gets to the food first, so I guess that means he has fitted in with the Mollies and Guppies and Killer Snails!
Big girl got her craft badge, at Brownies, first proper badge. She is now hoping to get her first Swimmer's badge, she is working on it, for early next year.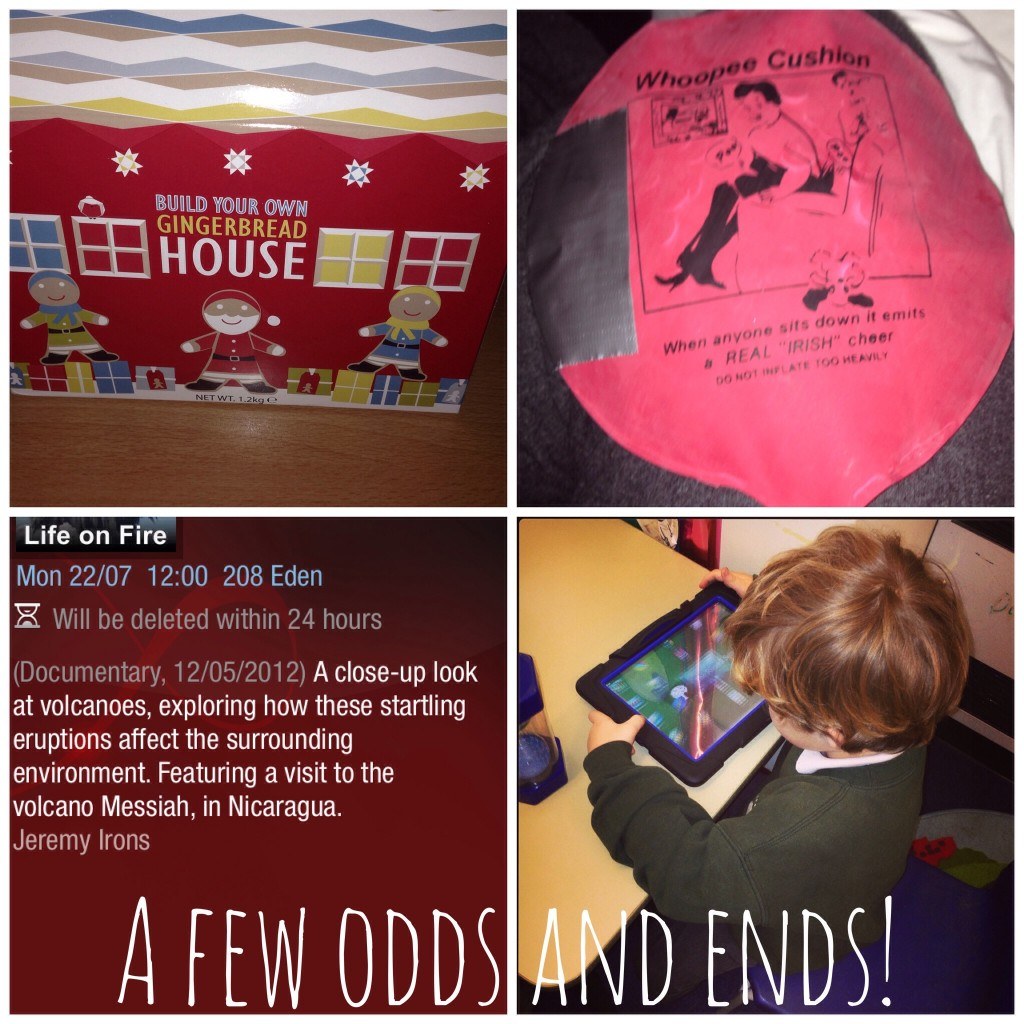 My children were given Whoopee Cushions as party favours at a birthday party this weekend, much hilarity has ensued, the cats are not amused by being chased and farted at! We have been watching the Life on Fire series, narrated by Jeremy Irons (I LOVE his voice, but he will always be Scar, in the Lion King, to me) and we are looking forward to making a gingerbread house this week. I also got to visit Small Boy's nursery for a session, and was able to see how happy, settled and confident he is, and also how skilled he is on the iPad that they have to use. I think we will have to look at getting one, at some point too.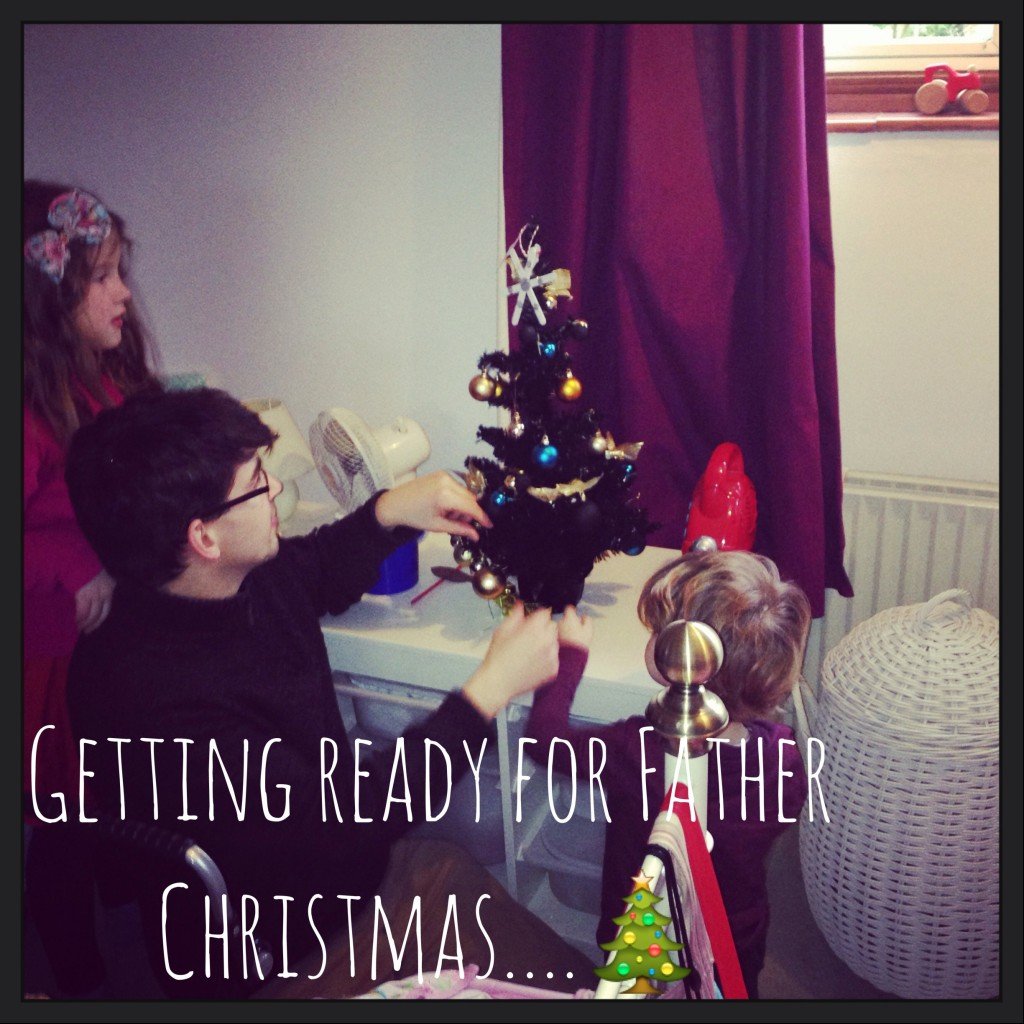 To finish of our week, we are getting ready for Christmas. More photos to come next week when everything is just as we like it.
Have a good week, and don't forget to pop over to Make Do and Push for her link up.