This week in photos, is brief. I am running around more madly than usual.
Big Girl received and replied to her first ever e-mail, from Granddad, on the other side of the world. I love that we can communicate, and be in touch, even though he is far away.
I spent some time in her class too, helping make Christmas crafts. Her teacher clearly doesn't read my blog, or she would know how phobic I am of all things glittery and creative! 🙂 The kids had fun, though and they went home covered in sparkles, and my friends are all amused at my antics.
My Tassimo machine stopped working, much to my horror, as I am, ahem, slightly reliant on my morning coffee. Fortunately, it was only because it required de scaling, so it was soon back in working order, thank goodness! I promise I shared that chocolate with LSH, and didn't eat it all myself!
Small Boy and I have found that Whole Foods is a great place to hang out, drink smoothies, buy green knitted dinosaurs…
Unfortunately Big Girl had a few days off school, with what I thought was a virus, that had led to spasmodic croup (which she has suffered from since she was a baby, hence the rather hefty medication) but it turns out she also had tonsillitis, and needed some antibiotics, (which, she tells me taste "truly disgusting") but she is on the mend now, and we will be seeing about a referral to an ENT for her, as our GP thinks she may need her tonsils removed, she has had a few episodes of this, now and we would like to see what we can do about it.
If you ever needed confirmation that I am a mad cat lady, you can see in the photo below. Both cats fighting over space on the bed, with me. Oh, such a delight to be so loved.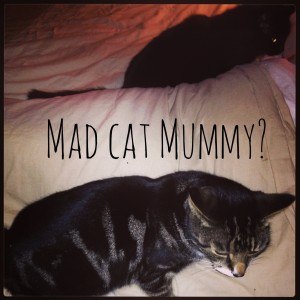 Finally, I leave you with this… I may have almost burst with pride and love, their first school photo together….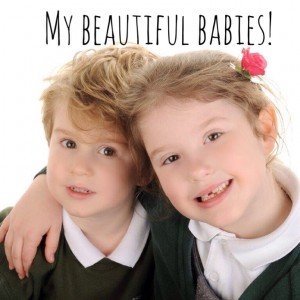 Have a lovely week, and don't forget to check out Make Do and Push for more photo weeks, from other lovely bloggers.