Welcome to our week in photos, little snippets from Instagram from the week in the life of the residents of the Mad House of Cats & Babies (and fish, friends, and anyone who happens to get in the way when I am taking a photo… 😉 )
This week, we are gearing up for Christmas, life is slowing down, packages are arriving, the cats keep trying to climb the tree… It's all a bit chaotic, but I am so looking forward to our few days of just us as a family, which is something we have never done before. With my Dad being away this year, we decided to have a very quiet time. We will be seeing our families, for Big Girl's birthday, at the weekend.
So, here is our week….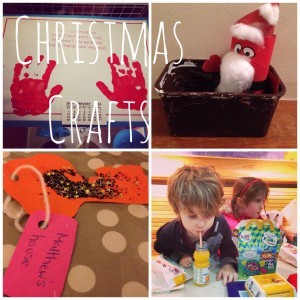 Big Girl performed a small violin piece at her Christmas Concert at school, with her violin class and also ended up being on the stage for the whole show, (unexpectedly, she took it all in her stride, she doesn't get that from me) and sang and signed (the school teaches signing, we have a fair number of children with special needs streamed into classes in our school, all the childern learn some sign language) all the way through. We were of course, terribly proud, I took a million photos, cried buckets, and sent videos to proud Grandparents in South Africa and Thailand.
The week wouldn't be complete withouth the obligatory photo of one of the Mad Cats… Layla eating left over spaghetti bolognaise, (she's strange, she loves pasta)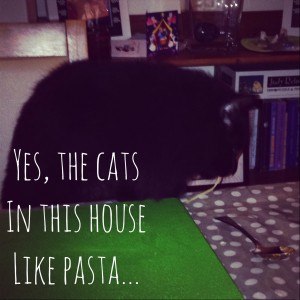 And last but not least, I finally plucked up the courage and got my nose pierced. It's not a great shot, I don't do selfies. You can read about it here, too.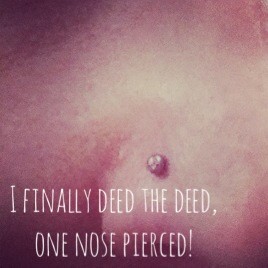 Don't forget to pop over to Make Do and Push and see what other bloggers are sharing from their weeks. Have a lovely Christmas and Happy New Year. We'll be signing off after tomorrow, until the new year, although I will probably be lurking on Twitter.