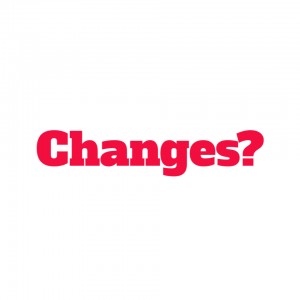 I haven't made any resolutions for this year, more to come on a blog post next week, on that, but as is normal with life, change happens, and most of the time, I don't like it, because it usually is beyond my control and it takes me a while to get used to things.
But, some change is good, and I am excited that there are things about to happen, both in our personal family life, with my work and LSH's work, and also on the blog.
A lovely friend of mine is giving the Mad House of Cats & Babies a bit of an overhaul and making it a bit tidier, and also easier to use. We want to have "sections" on the blog, so it is slightly more website like, with different areas for topics close to my heart, and also the blog posts that will continue regularly.
We will have a section on Gluten Free/Cows Milk Free/Dairy Free eating, recipes, reviews, recommendations and also hopefully some guest posts. I am hoping to get some sort of sponsorship for this spot, but this is a work in progress, we are a baby blog, finding someone to contribute like that is not easy or a sure thing.
Get Fit Mummy will be a major part of the new look, as I chart my progress and weight loss, and fitness goals. I want to launch a link up post, weekly or bi weekly to support others as they also work towards their goals.
We are pretty much decided that we will be trying to add another baby to the Mad House, I will be blogging more on that, and if we do get pregnant, I will be writing about our journey.
We will be hosting guest posts, parenting, generally and also a series called "Life With…" with posts from families, with special children, or those who have faced difficulties on this parenting journey.
Friday's Rant's from the Soap Box will continue, I need my little corner of space to get things off my chest! 😉
There will be other exciting things, as the year progresses, but the last thing, is a name change….
But don't panic, we are not going to stop being the Mad House of Cat's & Babies, nothing so dramatic. Small Boy, has asked for a name change. He doesn't want to be called Small Boy any more, he is voiciferous in his objections. "I NOT small, Mummy, I not a Small Boy, I am a big boy". When I asked him what he wanted to be called, on the blog, he tells me "Little Man" so that is what he shall be called.
So, there you have it, a few tweaks, some changes, and a big year ahead, we hope. Watch this space. Change can sometimes be good.
I love Shrek, so I threw in this video, with the Changes song, just because I felt like it!