So, a new week, back to work, school and normal life, after a very relaxed Christmas. The Christmas tree came down, today, only a week late, I know, but better than last year, when we were three weeks, late. I actually feel quite glad, normally I hate taking the decorations down, the house feels so bare, afterwards, but this year, it felt good to tidy it all up and get back to normal.
So, here is our week, from Instagram: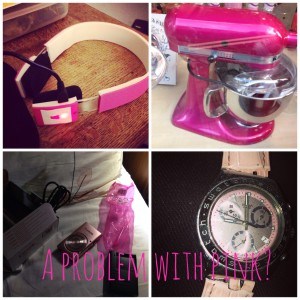 The realisation that I have a problem with pink, and own a lot of things that come in that colour. New Star Trek like blue tooth headphones (Mr Spock would not approve) and a new camera, and sadness that my watch strap snapped, and no, I don't own a pink Kitchen Aid, but I would like to, someday….. 😉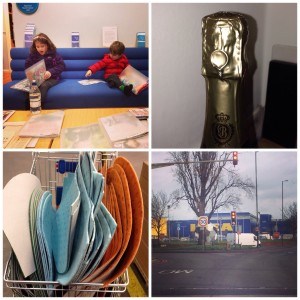 We had hospital appointments (all good, just routine ENT visit for Small Boy, who wants to be known as Little Man, from now on) we opened some champagne to celebrate good things that have happened and will be happening, and I went to Ikea, for some work shopping and yes, I did buy 75 floor mats…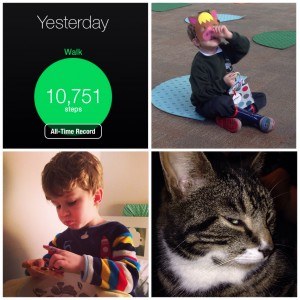 We started a new music group, locally to me, that I am helping to run and oversee and Little Man had great fun, helping out and taking part. We have had an appalling week of sleep, I am hoping it's a growth spurt, (do they have one at this age – he's 44 months old, please tell me it's a phase, sleep has been so much better, I am not sure I can handle night terrors and 4am wake ups for the day, for much longer) and apparently I walked nearly 10km on one day last week, and of course the obligatory cat photo, Jasper does not look amused.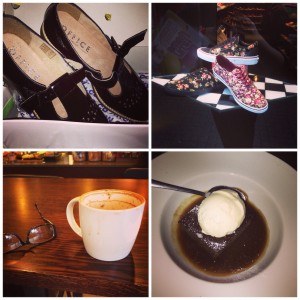 I went clothes and shoe shopping this week, you can read about it, as I will be blogging about how it all went, and yes, I did eat sticky toffee pudding, and no it was not gluten or dairy free, but I am back on the band wagon of healthier eating choices and Get Fit Mummy!
So, that's our week, linked up with Make Do and Push, for her weekly linky. Why not pop along and see what's going on on her lovely blog!