Eat!
Or so it seems from my photos, from Instagram, this week.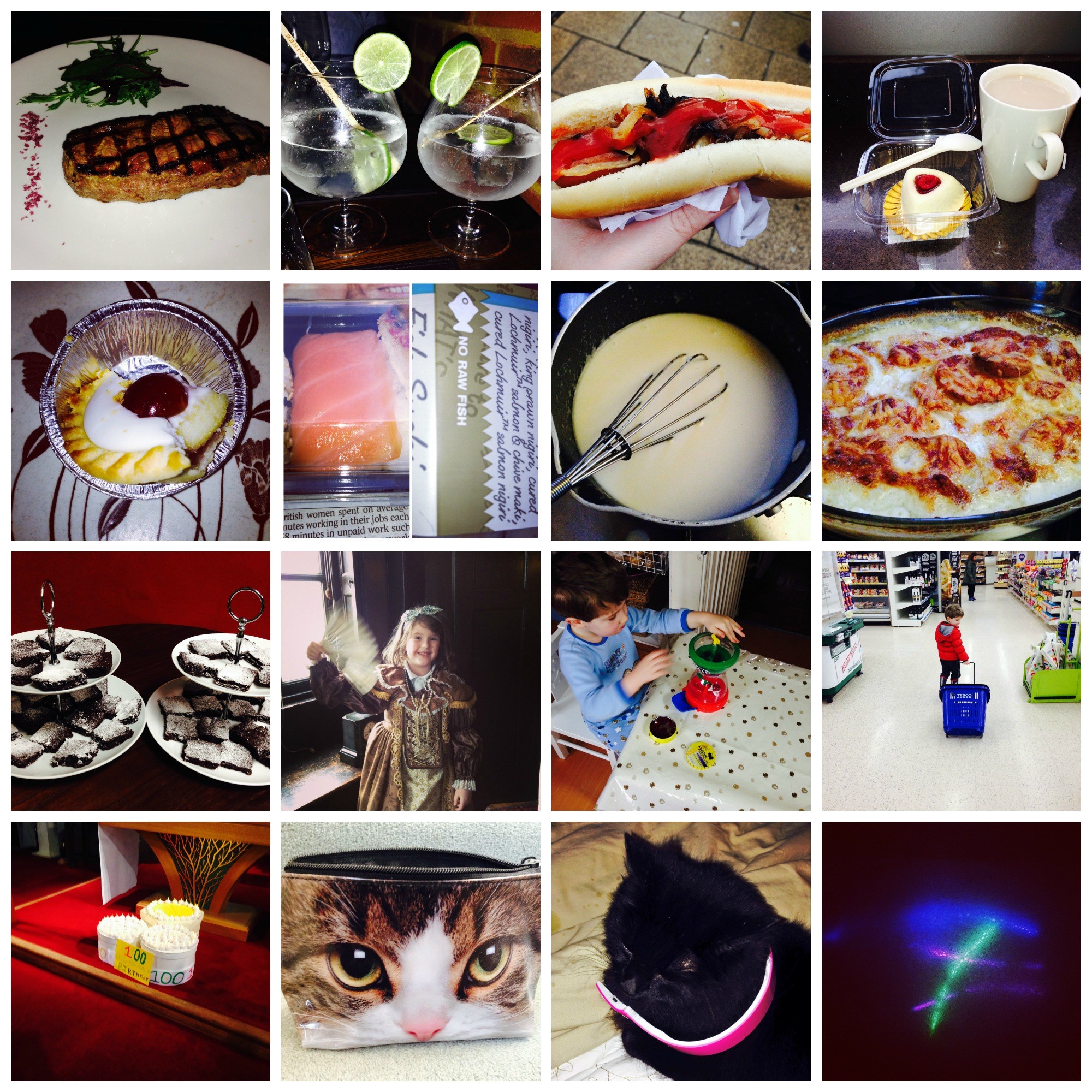 We have cake, cake, hot dogs,  more cake, some rather good steak, and an excellent G&T (my brother in law treated us to a meal out, at a rather nice Argentinian restaurant) sushi, more cake, the perfect cows milk free potato Dauphinoise (recipe to come later this week)  Tudor costumes at Ham House, things to do with Rescue Remedy, personal shoppers, Brownie Thinking Day, cats, more cats, and glow sticks in the bath…
Phew, exhausted? I know I am. It's been another busy week. I will be back on the diet bandwagon after a week of glorious eating.
Have a great week, and don't forget to check out what other bloggers are sharing from their weeks, over at Make Do & Push!