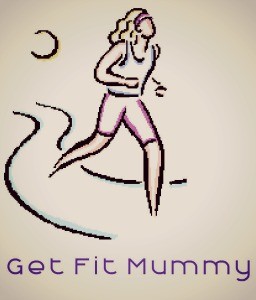 So, I have pretty much not being dieting, or doing much in the way of excersise for over 5 weeks, if not more (I am not counting)
I have also not maintained the linky, or been around to support people. Grovel, apologies.
I have not gained any weight, but have plataued and frankly have made no effort to exercise and have not been monitoring what i eat, and if you follow me on Instagram, you will know that cake, coffee, and lots of good meals have featured heavily in the past few weeks.
I have been discouraged and in a bit of a "can't be bothered" mental state. I DON'T want to make the effort, I love my food too much, I don't want to not eat the things I like. I am bone tired, and don't want to make the effort to go and run, or swim. Planning healthy and low calorie meals just seems like a huge faff. I have had other personal things going on, and I just have not bothered.
I had lunch with a lovely friend of mine, also a work colleague yesterday, who has been on a weight loss journey, and has worked very hard, and stuck to a meal plan/replacement programme and has lost a lot of weight and looks amazing (I think she looked pretty amazing before, as she always looks well dressed, glamorous and beautiful, but the weight loss has done wonders for her in terms of physically and also her confidence) and she has inspired me to start again, set myself some short and long term goals and work hard. I had a moan about not wanting to give up all the nice foods I love and that I hate depriving myself. She pointed out it wasn't about depriving yourself. It's about setting goals, and aiming for them, and getting healthy. Teaching yourself better eating habits, cutting out the things our body doesn't need, eating healthily is not depriving our bodies. It's all in our minds. She is so right.
So, I am not setting goals for myself this week, I will be sitting down, meal planning, and planning in some exercise time this week, and next week, I will hop on the scales and share my goals, weight, and what I want to achieve in the following week.
I have also decided that this linky isn't just going to be about weight loss or getting fit. If you are on a stopping smoking journey, or cutting out things that aren't healthy for you, please also feel free to link up. Looking after our bodies happens in many ways, and I would love for everyone to join, share blog posts, and link up, and we can all support each other and motivate each other. Please feel free to share the linky on any social media you frequent and grab the badge.
So, that's where I have been at, sorry for the absence. I am feeling motivated, to reach my goals, and get fit and healthy. Back next week with some short and and long term goals and a plan.
*Whilst I welcome link ups from all blogs, just a gentle reminder that if you use this blog post to sell diet pills or remedies that are not proven or safe, your linky will be deleted and any comments sent to spam. This is a link up to support each other, not to sell diet products. Reviews of products, meal plans etc are most welcome, if you are using them as part of your journey.