Last week I shared about how we store artwork, that my children create.
This week, I wanted to show you a fabulous Penguin picture that Small Boy created at nursery, that I like so much, that I am planning to have it mounted and framed.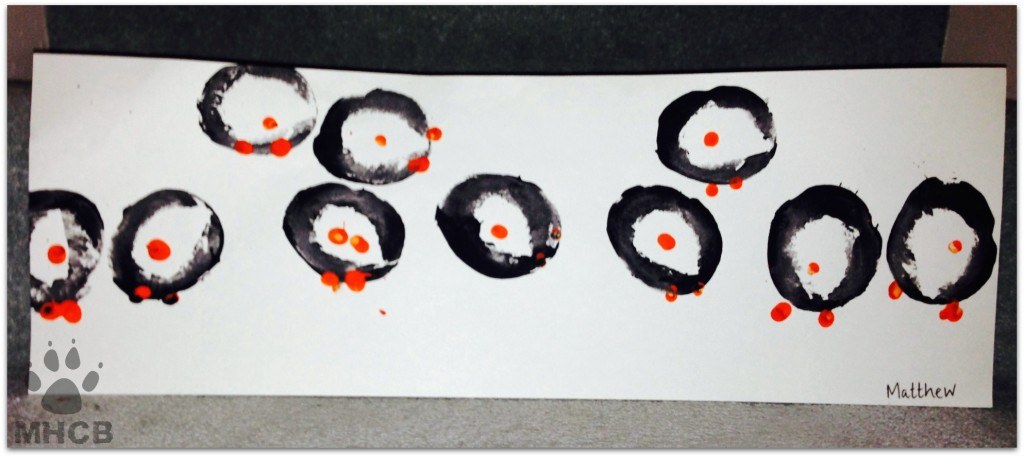 I love how simple it is, but that you can see it's penguins, and I have a soft spot for all things penguin related, anyway, and he made it with very little help, from school,  so it's a perfect excuse to have it framed for everyone to see.
I have done the same with a piece of his sister's work, that she created at school, when the topic was Kandinsky, and they had to come up with their own picture in his style.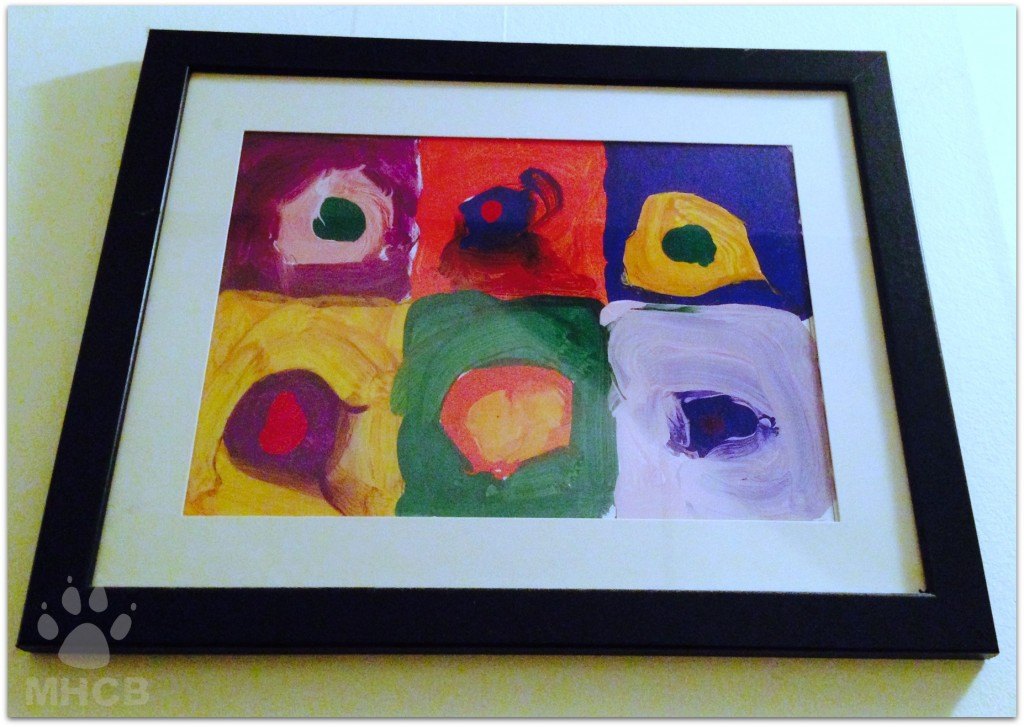 I think it will look brilliant, we just need to figure out which wall to hang it on, once it is in a nice frame….