For one week. I will be iPhone less. I will be blogging about this experiment, seeing if I can survive without my beloved phone, with all it's apps and helpful things it does for me. I am not sure if I will be organised enough to take my camera with me, everywhere I go, so there may not be much for next week's photo week blog post, but this week we have had: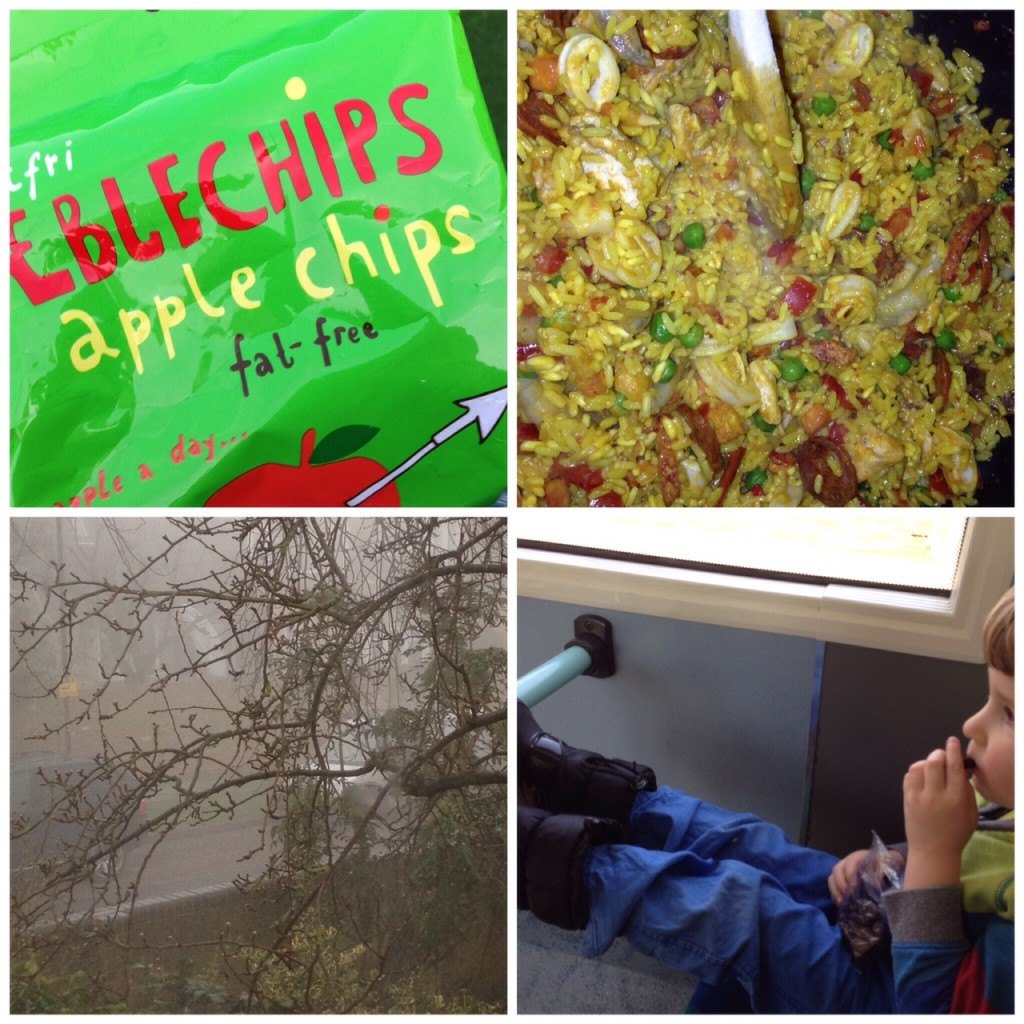 Dried apple crisps (yum, who knew dried apple could solve a sweet tooth craving) foggy mornings, Little Man on buses eating chocolate coated raisins, with his feet up (I did get him to put them down, after the photo, I do teach my children manners, I promise) and paella (no, I didn't cook it, I cheated, we get it from a local organic frozen food company)
Pink shoes, vegging out at home with tired small boy's, a replacement for my iPhone for my smart phone free week, perhaps and caramel sauce to die for!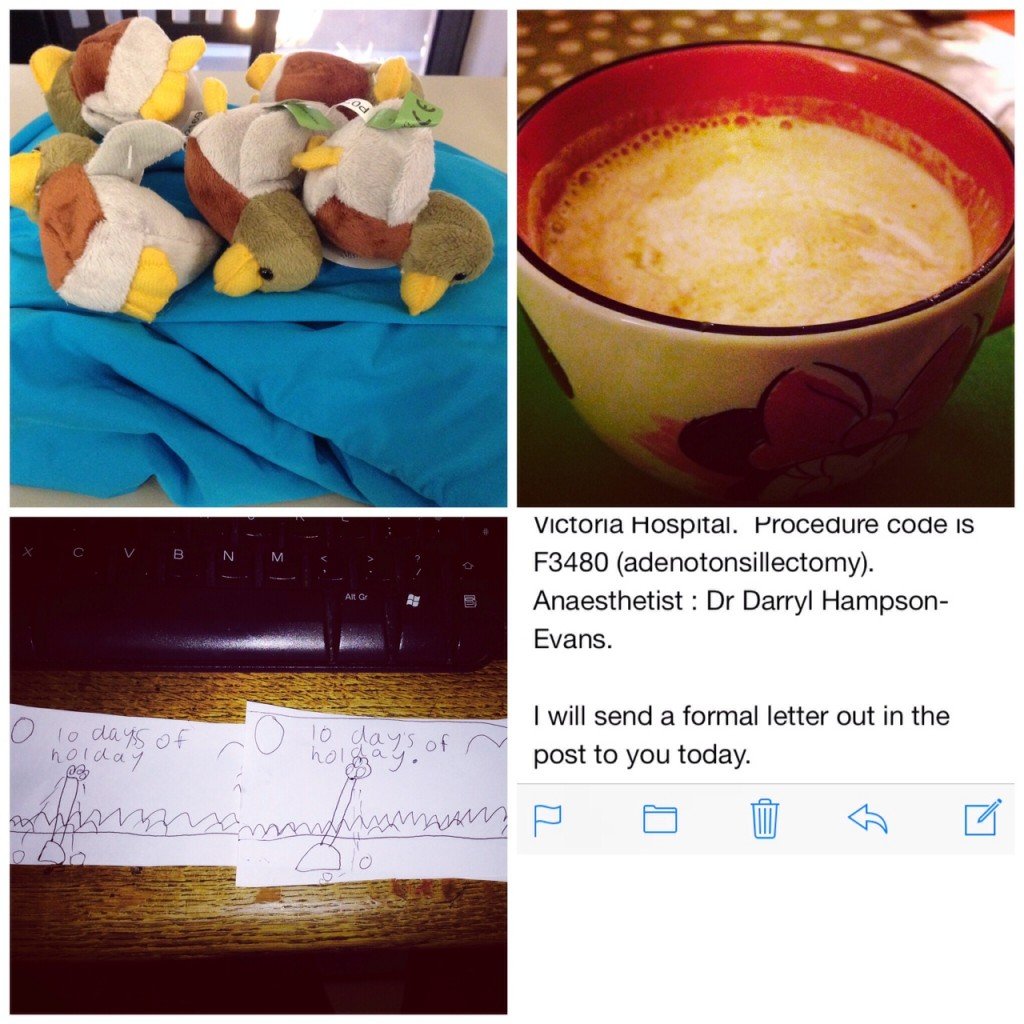 We also had toy ducks in blue Lycra. I am trying to expand my singing repertoire at the toddler groups I help to run, lots of experimenting with songs and props, I have a fun job!! We also had me feeling sorry for myself and drowning my sorrows in a large cup of hot chocolate with cream, because it has been a long week, and we found out that Big Girl is booked to have her tonsils and adenoids removed, as a fairly urgent case in less than two weeks time. It was not unexpected, but it does mean time off school for her, an operation, time off work for me, and recovery time, but we hope it means she will feel more back to her sunny, well self so it will be worth it. She also made me tickets to go on holiday, to the Caribbean so we can lie on a beach while she recovers. I love her so much, she's so funny!
So, that's our brief week. Wish me luck with no iPhone this coming week. I will be blogging about it. Don't forget to check out Make Do and Push for more photo weeks from other bloggers. I am off to figure out how to manage without all the apps I am so reliant on!