When I am not being Mummy, wife, blogger, and working too….
Welcome to our week in photos, a run down of what we have been up to, in photos, from Instagram and Facebook. Apparently, according to the Find My Friends App on LSH's iPhone, I went AWOL and left the UK, on Monday, when actually, I had only planned to go to Kingston to go shopping. It would seem that my alter ego is at Time Lord. I also ate breakfast on the go several days this week, trying to juggle care for Big Girl, still recovering at home, work and life.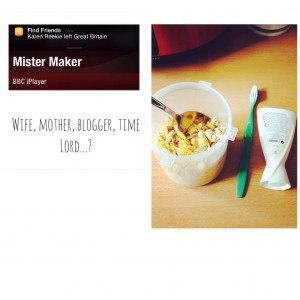 We also had lots of good food. Cakes, treats at WholeFoods, a gift of a box of rusks from South Africa and I made a family favourite of toad in the hole (gluten and cows milk free, you can find the recipe here) cupcakes at a party, and of course random photos of metal giraffes (I want one of those for my garden) and a cat that likes croissants (are you surprised?)
We also lost a tooth, the tooth fairy is now bankrupt again, and Big Girl is on the mend, and almost back to normal after her operation two weeks ago, writing letters. Picture of Little Man looking oh so grown up, thrown in for good measure.
LSH and I will be celebrating 13 years of marriage tomorrow, and we went out for dinner last night, to our favourite sea food restaurant. It was excellent. We both love sea food, including oysters, much to the horror of Little Man, who being rather enamoured with Octonauts, told me "you CAN'T eat sea creatures!". The sticky toffee pudding was very good too! 😉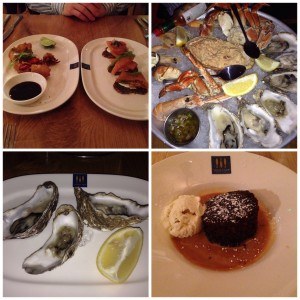 So, that's our week. If you would like to see what other bloggers are sharing, then hop across to Make Do and Push