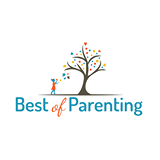 I love my iPhone, I have blogged about how useful I find, it, and that I have LOTS of apps that I use daily, to help life run smoothly, for me, and our family. I like apps that are easy to use, simple to navigate and that work.
Best of Parenting, a no nonsense, practical website, written by parents of 3 children, who have combined their experience, and knowledge of evidence based parenting,  and run parenting courses, for all families, to provide a great source of information on many aspects of bringing up children, from infancy, through toddlerhood, to the teenage years. They cover all sorts of topics from potty training, to discipline, sleep, behaviours, many other things. They  have a great app, which is basically an on the go advice app for parents and parents to be, which is handy for looking up parenting questions or issues that someone might be having with their child/children. Browsing through the app, you can find advice which is both practical, and full of common sense. From tantrums to not sharing toys, to shopping with children, sibling issues, biting, bedtime problems, and other issues, it's an portable glossary of common parents face, and has many suggestions on how to resolve them. They are not faddy, or "trendy", which really appealed to me, but are  not judgemental, and also reassuring that most children's issues and behaviours are relatively normal, and can be dealt with, with love, guidance and healthy boundaries. The advice is also sectioned off into age groups, which makes it easier to search for what you are looking for depending on your little one(s) age. There is an "ask a question section" where you can submit a question or parenting problem, and you can see what other parents or families have asked too.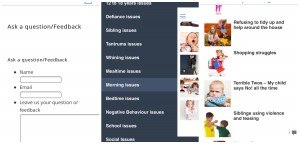 The app is available to download for iPhone at the Apple Store – here  and is also available on GooglePlay – here. It's free, and very easy to use, with different sections, and it also has a very handy "Today's tip" section which I really liked.
You can see how the app works, with a demo version.
I am delighted to be able to offer a competition, with a £20 Amazon voucher as the prize. To be in with a chance to win, you need to download the Best of Parenting App and try it out and they would be delighted if you would leave feedback for them, too.
Enter with Rafflecopter, for your chance to win: a Rafflecopter giveaway

You can also find Best of Parenting on Facebook, and Twitter, to find out more about them.
*Terms & Conditions: 
This competition is open to UK residents only.
The winner will be chosen randomly and emailed as confirmation within 7 working days.
To enter we will need to download the Best of Parenting app as linked above.
The winner will be chosen randomly and emailed as confirmation within 7 working days.
The prize of a £20 Amazon Voucher will be emailed to the winner directly from Best of Parenting within 14 working days of the winner being notified.
The competition starts on May 3rd 2014 and ends on May 30th 2014