Welcome to our week, a photo diary from Instagram and Facebook, of what we have been up to. Life with in the Mad House can be a bit chaotic, but fun! This week has been varied, trips to the zoo, fresh oysters and some rather cross cats…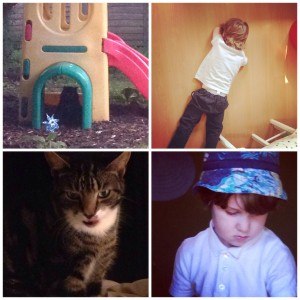 This week we have extremely cross cats (one who doesn't like rain, and the other who doesn't like being laughed at when he has hiccups) and also a rather grumpy 4 year old. It's been a challening week, for our Little Man, behaviour wise. I think I will blog more on that, at some point. Let's just say, 4 is fun, but frustrating!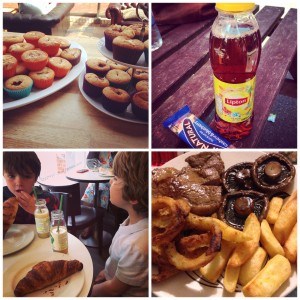 Of course, our week wouldn't be complete without food photos. Some rather glorious cherry and almond cakes, made by a friend, two little boys, not causing chaos in a cafe, and I actually drank something other than coffee, occasionally. LSH made me steak and chips, as my pre birthday dinner treat this week, too.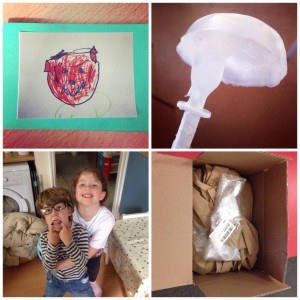 The usual eclectic mix, glue sticks that make my ocd side twitch, I spent an afternoon helping in Big Girl's class, doing crafts, and cleaning up the craft area. I also bought a new iPod shuffle (isn't it shocking how much packaging was wasted for something so small) so that I can start running again, once my knee is fixed. No words for the children's photo, they really do make me laugh though.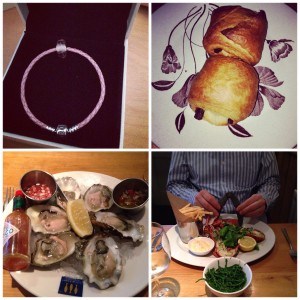 It was my birthday this weekend. We celebrated with pain au chocolat for breakfast, and oysters and lobster for supper, because seafood is a big favourite round here. Some pink (of course) bling came my way!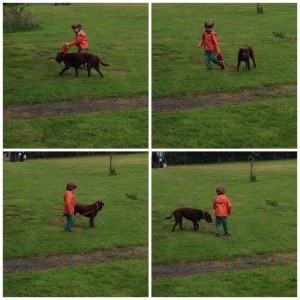 Little Man made a new friend. A dog, the family pet of some cousins of LSH brought her along to a family picnic we went to, this weekend. He fell in love with her, and she was very friendly, gentle and tolerant. He now wants a dog mroe than ever. Mummy is not quite ready for another four legged resident yet, though so maybe one day….
Our blogging week
 I blogged about my dislike of Ice Cream Vans
Friday's Rant about clicking on spammy links
That's our week. We link up with some lovely blogs that do a weekly photo linky. Why not take a look?