This week's Get Fit Mummy is a mixed bag. An update on my knee, not so good news, and a detox tea that I am trying, but I have lost weight so it's not all bad….

So this week, after almost 7 days of reducing my processed carbs, little or no sugar, and one day of 5:2 diet (social events have meant two days would not have worked this week) I have lost 3.5lb. This has cheered me up tremendously as to be honest, I have had some not so good news about the knee.
Basically, I saw a knee specialist yesterday, who after a very thorough and painful examination, in which I held back tears and said "ow" a lot as he poked, prodded, and manoeuvred my knee, and after he reviewed my MRI scan, and read the physiotherapy assessment that I had last week, the conclusion is that I have a very damaged knee.
Wear and tear, from being on my feet, combined with damage from several skiing falls a few years ago, then a fall last year, and impact from running, means my knee has several issues. A damaged and pinched fat pad in the knee cap, which itself is out of alignment, putting pressure on the other joints areas plus a large area of torn and worn cartilage. This means pain and a loss of mobility.
I am now on an intense physio regime for a month to see if we can get the knee into an improved state, then either carry on with physiotherapy, until the knee is stable, then remove the damaged cartilage, if needed, or if nothing is improved after a month, then surgery to remove the cartilage, and try and re position my knee cap and release pressure on the fat pad. Recovery from surgery will be challenging, and I will need more physiotherapy, for several months and my knee wouldn't be "normal" for at least 3-6 months.
I was very naive, going into the appointment. I honestly thought he would tell me that I could have a simple operation, a week or two of rest, and then I would be back on my feet, and in no pain. So I feel slightly depressed and disappointed that it is not going to be a quick or easy solution, or removal of the pain. I had a bit of a pity party yesterday, but today, life goes on. It's not life threatening, I am not dying, and people face worse pain. He did say I could cycle, for exercise, but no running, and was very keen that I try and swim at least once a week too. So now, I need to get a bike, and get on it and work with the physio, to get this knee in better shape.
On a brighter note, I was delighted to be asked to review some Detox tea.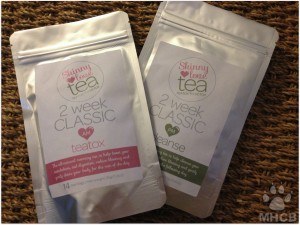 I am normal sceptical of diet potions and concoctions, but have heard good things about these products, and I know they are not a permanent weight loss solution, and I have blogged about how I feel about how certain companies push their products as the answer, when really, steady weight loss, due to health eating and exercise is the best way to loose weight, but these teas are supposed to help the body slowly detox and clear out, whilst on a sensible weight loss regime, so I am excited to give them a try. I will be writing a full review for them, in two weeks time.
If you would like to add your own diet or weight loss/fitness post please feel free to join the linky. We can all support and motivate each other. It's open all week, and you can add more than one post, if you want.