This is a very easy, all in one bowl, cheat by using parchment paper, gluten free, dairy free banana bread that literally disappears almost as soon as it is cool enough to eat. I am not actually that fond of bananas, although I don't mind them in other foods. My children won't eat bananas in their "natural form" but will happily eat this, and it never lasts long in our house.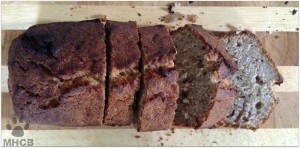 You will need:
200g plain gluten free flour (we use Doves Farm)
200g soft brown sugar
50g dairy free spread (or you can use coconut oil, margarine or butter) at room temperature
1 teaspoon vanilla extract
1 teaspoon bicarbonate of soda
1/2 teaspoon baking powder
1 egg
Cinnamon approx 1- 1.5 tsp depending on how much spice flavour you want. You can also add some grated nutmeg, and do half a tsp of each.
3 very ripe bananas
Mash the bananas, in a bowl, then whatever butter or spread you are using, then beat in the egg. Add the sugar, vanilla extract, spices and beat for a minute or two until light and fluffy. Then add the flour and raising agents, and mix in well.
Pour into a parchment lined baking tin (this makes it so easy to remove, when cooked, and minimises washing up…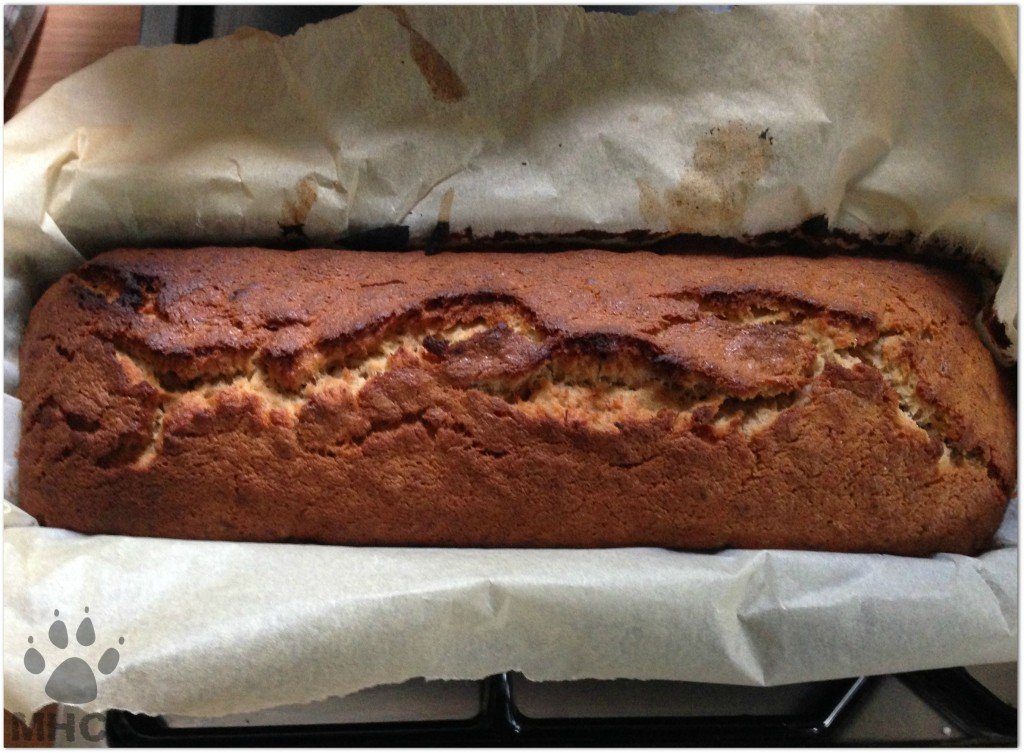 Bake at 180 degrees for 50 minutes, a skewer won't come out entirely clean, because of the banana making the cake "gooier" than normal, but the loaf should feel firm, and be golden brown.
Fight off your family, who will all want to eat a slice. You can top this with icing sugar, or eat it still warm with a cup of fresh coffee, as is my preference. Keeps (if there's any left) in a baking tin, for 2-3 days.