Welcome to our week in photos. Usually a rather eclectic collection of snapshots from our week via Instagram and our Facebook page
We have had a very busy week, with school sports day, ballet exams, trips to the zoo, the arrival of much coveted by certain small boy's Octonaut toys, and lots of little bits in between.
The usual mix of food, cake (Big Girl made her first cake, with minimal help from me, it was GOOD!) coffee, and general chaos….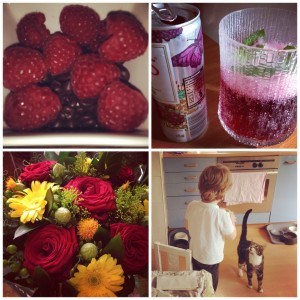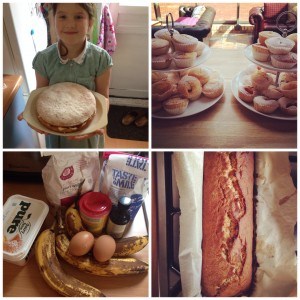 My passport FINALLY came back, and we now waiting for the children's to arrive. I think the people at various passport offices round the UK feel slightly stalked, as we have been calling them, ahem, fairly frequently, to chase up the whereabouts of the aforementioned little red books. Today we heard they are in the "final process" check, so hopefully will be with us soon. I have to say the passport office people have been polite, helpful and very apologetic for the chaos that has been caused with the massive backlog and delay.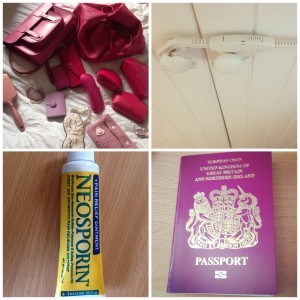 That's a tube of neosporin, the most handy ointment. My brother in law, and a friend have very kindly supplied me with a stash, as you cannot buy it in the UK. I also realised this week, that child safety locks are not designed for left handed parents, when my 4 year old rather helpful secured a cupboard by himself….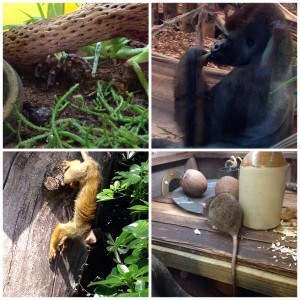 We also had a fun trip to London Zoo, this weekend, yes, that's a spider, sorry, she was rather beautiful, I couldn't resist taking a shot of her and the gorilla was picking his nose, rather charmingly!
What we have been blogging about this week:
Endoftermitis, we have a bad case of it.
I had a rant, about Ofsted 
Banning technology in the bedroom?
We also like to link up with some lovely blogs who share photos.