I am generally a parent who is proud of my children. Sometime they do drive me a bit batty, and sometimes I wonder how on earth I will ever get this parenting malarkey right, or help them to be who they are meant to be, but generally, I look at them in amazement, and wonder "did I really make these children?"
As much as I love and miss my own mother, the one thing never really shared with me, very much, was how she felt about me, or if she was proud of me. I know she was. After she died, I found all of my school reports (some of them not so good) and all the letters I had ever written her, when away at school, as well as some pieces of artwork and cards she had kept, and my Dad always said she was proud of us, just not very good at showing it.
I try to encourage my children, to do their best, to try hard, to make an effort, but to always remind them that whether they come first or last, that I am there, for them and I am proud of them. I think it's important to tell our children.
I have to say, this girl of mine, makes me proud.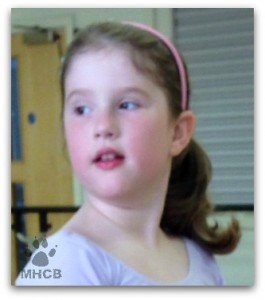 She has had a tough year. A lot of time off school, due to recurring tonsillitis, then an operation, which whilst wasn't major, wasn't pleasant, somewhat painful, then of course our emergency stay in hospital, then time off school, then back into school for SAT's (which she did well in, she is at a year higher than her age for maths, something she does not get from me) ballet exams, swimming exams, violin concerts, all the activities she takes part in, which she mostly does pretty cheerfully, and happily. She came home with an excellent school report, and is apparently kind, caring and compassionate. I know this, I have seen her in action. Her love and concern for those less fortunate or with difficulties in their lives, blows me away. She loves babies, and little children, and even though her brother doesn't always appreciate her ministering, is a pretty amazing big sister.
Last week, she wasn't feeling well, she had very sore knees, from a nasty fall in the playground, and a rotten cold, and was generally under the weather and a bit grumpy. She was due to attend her first ballet exam, and I wanted to postpone it, because I didn't want to put her under pressure to go, when she felt unwell. She decided, of her own accord to go, and do the exam, and did beautifully. She smiled, and did her parts and came out with her award.
She makes me feel that just sometimes, I might be getting this mothering thing right. I know most of it, is her personality, coming out and not much to do with me, as she grows up and becomes more of her own person. I know, one day, she will probably read this blog, and be all "oh mum, you are such a mush ball" but I want to put it down, so she can read it and know, if I am not ever able to tell her, or she needs to be reminded.
I don't mind telling you, that I am proud.