We had a week off last week, I took a break  from crafting and creating but this week we are back with a vengeance and as the blog title  said, in egg box madness for our Creative Kids post.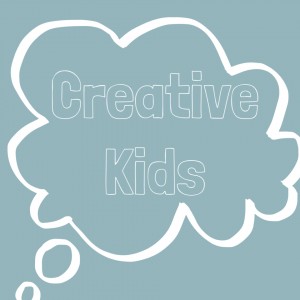 We happened to watch an episode of Swashbuckle recently, a CBeebies programme that my kids love, and I find pretty amusing. During the episode, they make treasure boxes out of empty egg boxes. Little Man, decided that this was amazing, and decided that he wanted to make one. I happened to be busy with something else, so LSH aka Super Daddy, braved the glitter and glue (and he hates glitter, believe me) and helped Little Man to create a rather marvellous, slightly sticky treasure box, out of an egg box.
However, this was not the only one he wanted to create and this week, he has made quite a few. He LOVES cutting out the shapes of the treasure or jewels, methodically sticking them into the little sections in the egg box, and then liberally dousing the boxes with glue and glitter. We now have a special tray, with everything set up, and because we go through a lot of eggs, we had a few egg boxes, and I managed to scrounge some more from his nursery (who were very grateful to deplete their junk modelling pile!) so he happily will create "another treasure box, Mummy" and so far has made one for each of us, including the cats, one for his child-minder, one for his favourite teacher at school, one each for Granddad and his partner, and wants to send one to South Africa for Grandma and Grandpa, too.
So, we are finding glitter everywhere, even the cats have a slight sparkle to their fur, at the moment, but he is so happy, pottering away in the corner, making his beautiful creations, that I can't complain!
This is the link to where you can find out how to make the jewels and treasure boxes. We simplified ours, by giving him sparkly Christmas wrapping paper and tinfoil, to make the jewels, as cutting egg boxes on his own, isn't really a good idea, although he's very good with scissors and handles them well.
You can see the master treasure chest creator hard at work, and some of the rather sparkly creations produced.
We are taking two weeks off, for our holidays but when we get back, have some fun posts, on stuff to do with kids when crafting isn't your thing, some easy baking ideas for kids, and a post or two on some creativity from the older generations, when they were young.
We have also linked up with KidGLoves, for Mini Creations this week….