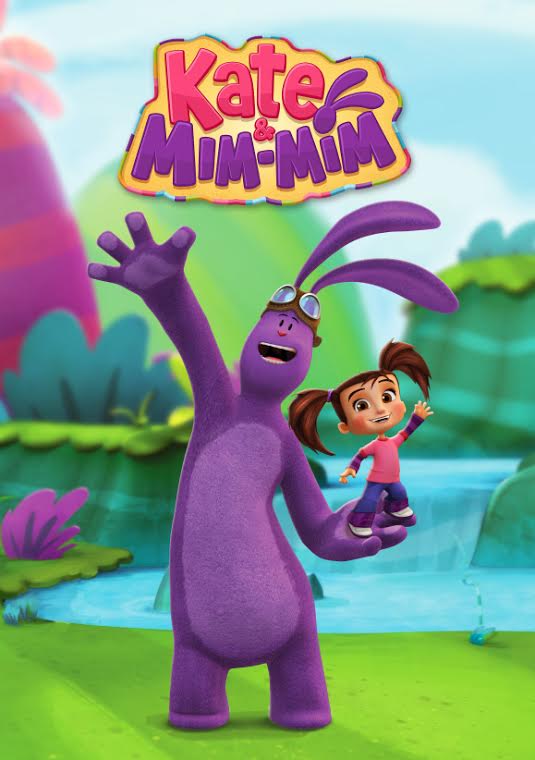 ©2013 KMM Productions Inc. A Nerd Corps Company
There is a new show coming soon to CBeebies. A fun, and lively series about a feisty 5 year old called Kate, and her adventures with her larger than life bunny, who comes alive, when they travel to the magical land of Mimiloo.
"Based on a real life girl, Kate & Mim-Mim follows the fantastical adventures of feisty five-year-old Kate and her toy bunny Mim-Mim as they travel to the fantasy world of Mimiloo, where Mim-Mim transforms into a larger-than-life playmate!"
When Kate has a problem at home that she can't solve, she and Mim-Mim go off on an adventure, in their fantasty world, where they meet incredible characters, have mishaps, but most of all plenty of fun. By the time their adventure is over, Kate has thought of a clever solution, to her problem, and is excited to get home to tell her Mum and Dad all about her adventure and how she has solved things.

My children are really excited about this new series coming to Cbeebies. They love adventure stories, and enjoy getting into the spirit of the story with the characters. As you can see, they really like Mim-Mim's ears which go up when he is happy but droop when he is worried or nervous.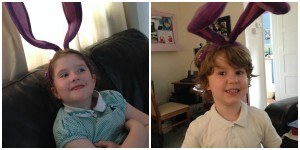 We think this will be a fabulous children's programme, encouraging fun, imaginative play and adventure, for children aged 5, although my 4 year old likes it very much too…I like the programme because Kate encourages Mim-Mim, when he is scared or worried, and likes to help her friends.
Kate & Mim-Mim goes live on CBeebies at 5:30pm on Monday 4th of August, so don't forget to tune it. They have a Facebook page you can go and visit too, to keep up with their news and adventures.
We are looking forward to watching it.