Welcome to our week in photos. A snapshot blog post of our week, taken from Facebook and Instagram. Life is usually a bit chaotic and fun.
This week, was our second week of holiday. We came back last night, and we were VERY sad to leave our lovely holiday spot. I will be doing a blog post about where we stayed, next week so come back and read all about it.
It's been a bit of a bump back to reality, but we enjoyed our much needed holiday, and had such a lovely time. We are already planning on going back next year, if we can.
So,  without further ado I give you….
Lots of photos of food, and coffee. Tried to persuade the family to eat l'escargot but they were NOT keen!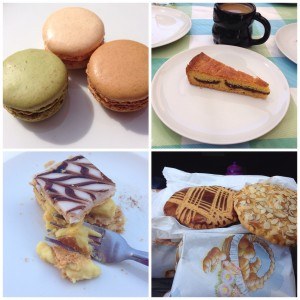 Little Man developed a fascination for the local beatle population. These are known as Gendarme (Policeman) beatles. He spent all week collecting them, studying them, and playing with them. He did release them at the end of each day and would rush out each morining to collect them again. We also made friends with the chickens, Henny & Penny and got to eat fresh hens eggs and feed them, much to my delight (I am working on persuading LSH to let me keep some)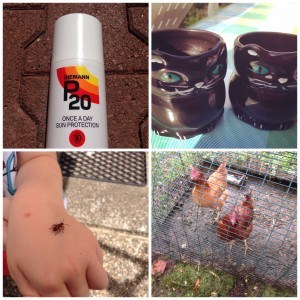 We had some rather fabulous days out, locally and further afield. The local town of Sauxillanges is very pretty. We enjoyed exploring.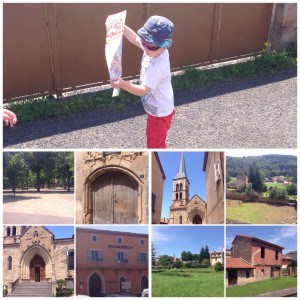 We also had an adult only date night, Christine, who owns the gite where we stayed, kindly babysat for us, for an evening. It was nice to get out and have a rather strong G&T whilst watching the sun set.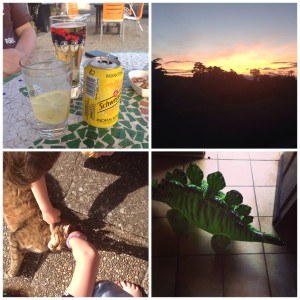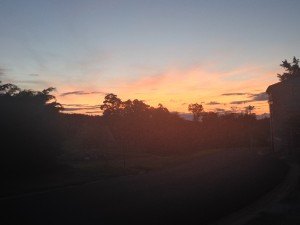 We visited a very old French Chateau/Castle, and climbed an incredibly steep hill, but enjoyed exploring and also the amazing views.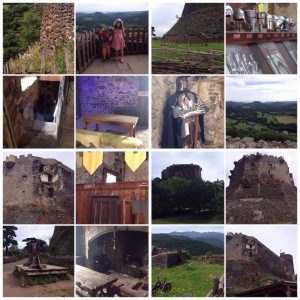 We also went swimming, and have all managed to get a healthy dose of sunshine and topped up our vitamin D levels.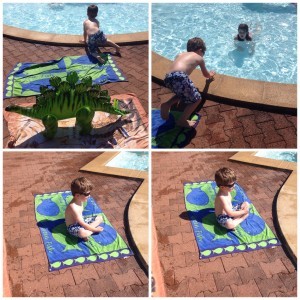 It was a fabulous holiday, just what the doctor ordered!